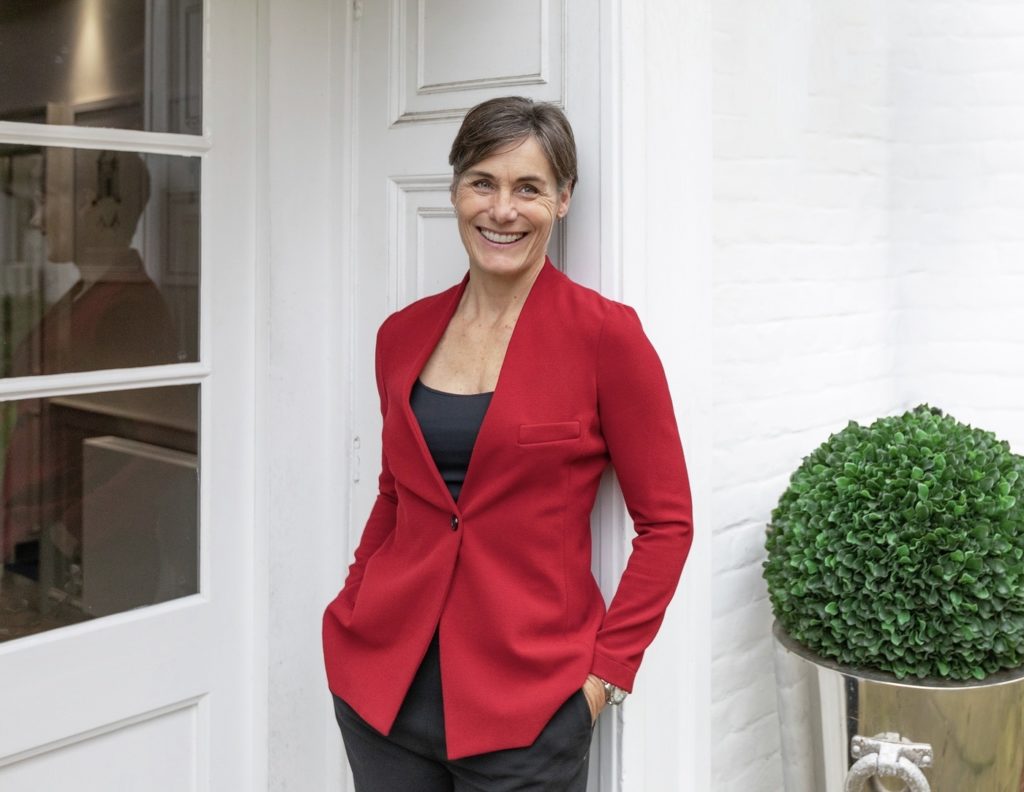 What are the biggest factors impacting the property market at the moment?
The long term impact of global supply chain problems alongside the availability of materials and labour means it is increasingly difficult to build new homes to a normal timescale and I can't see that changing for a while. Brexit has led to the loss of many European site workers, in particular, there is a huge HGV driver shortage and the cost of container ships bringing materials and finished items into the UK has dramatically increased.
Also, there isn't enough stock in the secondhand housing market. We are hoping that people will have had the Christmas they didn't have last year and are now ready to put their house on the market because until there is more secondhand stock there is almost an over demand for new homes which is a funny thing for a housebuilder to be saying!
How is the current market for new home buyers?
It is a very difficult time for home buyers. I have been in the industry for 36 years and I have never seen anything like it. People are committed to buying and to moving home, intensified by the pandemic, but developers simply can't deliver to normal timelines or even promise when they will definitely be able to deliver because of all of the shortages. Purchasers are frustrated but grateful that we are being so transparent and upfront about the market problems. We are constantly looking for solutions and alternatives and we are keeping buyers in the picture with what is happening
We are in this together. By having a collaborative approach home buyers trust and work with us but it is a huge upheaval in their lives with many having to go into temporary accommodation whilst developers wait for the right parts to arrive.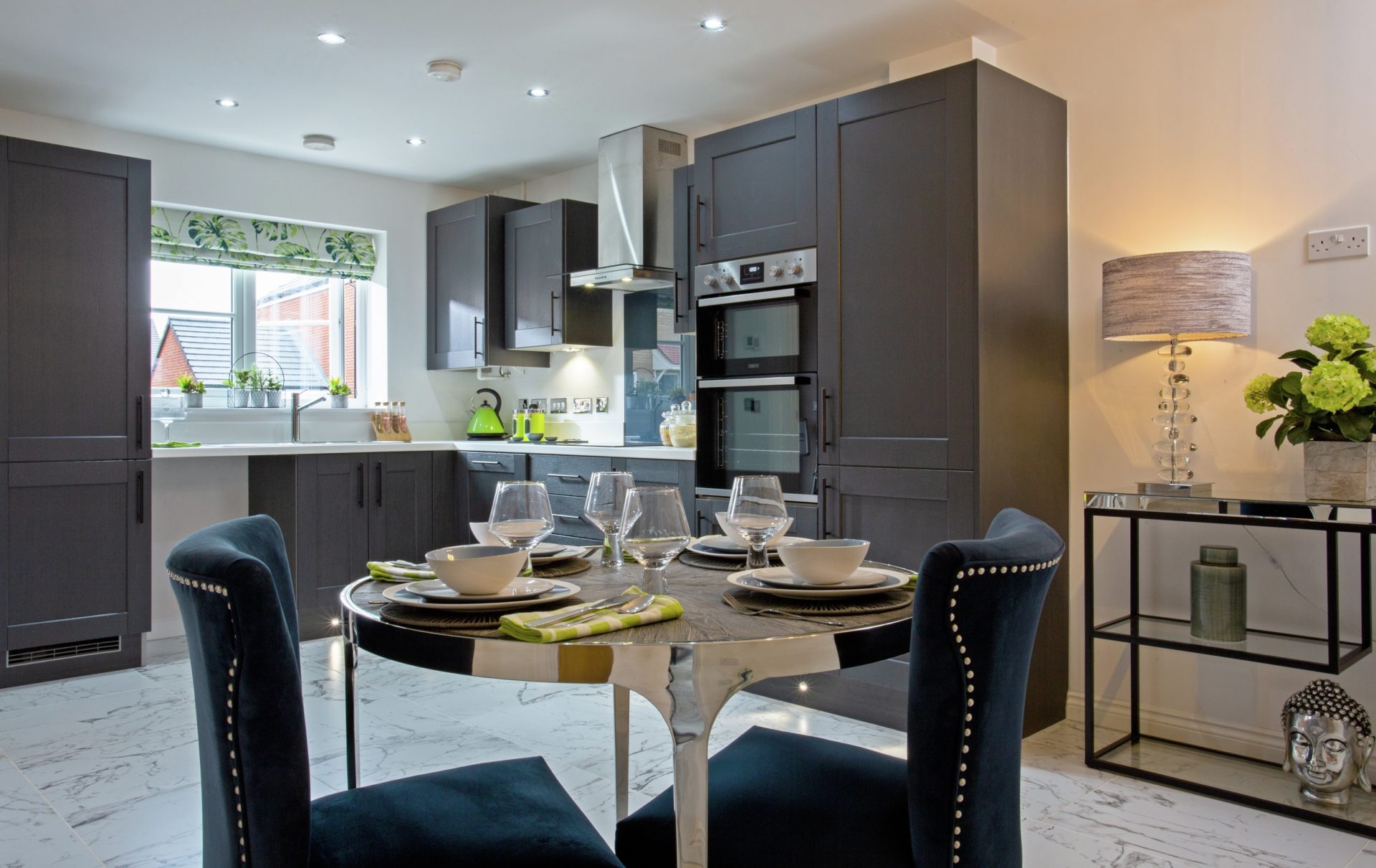 Cornelian Fields in Scarborough, North Yorkshire
Are there any landmark trends or announcements coming up in the property industry in 2022?
The new Deposit Unlock scheme which has piloted for over a year will start to be a consideration, especially as this will be the last year of the Help to Buy scheme which ends in March 2023.
I think part exchange will be increasingly attractive as it means you can stay in your house until the new home is ready for you which is the solution to the delays being seen across the industry. Assisted Move, will continue to help new home buyers sell their property and developers pay the agents fees if they want to sell their house in the shortest time possible.
How are housebuilders tackling sustainability?
In preparation for my trek across the North Pole in April 2022, I recently went on a trip to stand on Europe's biggest glacier in Iceland and I was blown away by the impact of climate change. We need to be all over this as an industry, championing sustainability and heightening awareness. We have to be mindful of green credentials and what we need to do to play our part. Small changes add up. We don't put in wood-burning stoves because it has an unnecessary carbon footprint. We work very closely with sustainability consultants across all disciplines from looking at what is going into our skips to sourcing the best ground source heat pumps, but it is hugely complex, there are no easy solutions and there is a lot of work to still be done as an industry.
We face a lot of difficult conundrums about sustainability. For example, will existing homeowners be able to afford and physically put in air source and ground source pumps in their current homes? It is easier for new builds to have these planned in but whilst we are trying to future proof, the technology is moving so fast it is hard to keep up. Our commitment is everyone will have a car charging point or an ability to fit a car charger but in Norway wireless chargers are being piloted so in say two years' time we may be charging our cars wirelessly in which case will car charger ports be obsolete? Or is the future actually hydrogen powered cars? The industry can and must do better, but it is far from easy.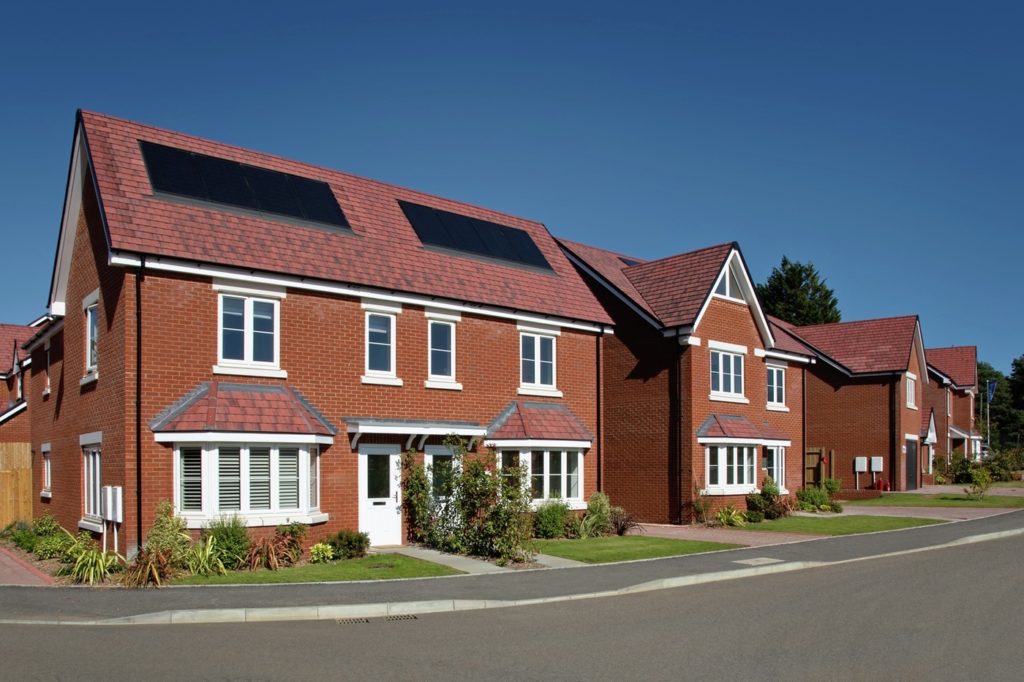 Heatherfields in Bordon, Hampshire
Are off-plan sales growing?
The nature of our developments in 2022 means we are able to offer off-plan sales for our new developments; Milestones, an 18 luxury apartment development in Ascot and Meadow Court in Iver which comprises 39 two and three-bedroom apartments. As a result, we are prioritising sophisticated online marketing tools such as html experiences, interactive screens for colour choices, and much more. We are investing in the online experience that we think will give people all the information they need to make a decision to purchase off-plan, bar going to look at the site. We have all got used to buying online, especially during the pandemic. Hence home buyers now expect to be able to find all the information they need online when deciding on a new home. Kebbell is all about service and personal interaction, and whilst that won't change, we are finding buyers are coming to us already with their purchase decision almost totally made.
The stamp duty holiday heightened the market, but do you think the housing market is going to slow in 2022?
No, but I think we need a good level of secondhand and new housing stock to keep the wheels oiled and to have a healthy market. If we don't get that stock of residential property then no matter how ready you are to sell your house, it won't help you if there is nowhere to move to.
Will changes to interest rates and inflation affect the housing market in 2022?
If interest rates rise in the new year, the market is likely to still continue at this level but if inflation goes up significantly that could be an issue which of course hasn't been a concern for years. Prices should hold unless interest rates go through the roof. What we need is some stability because that ensures dependability, security and confidence.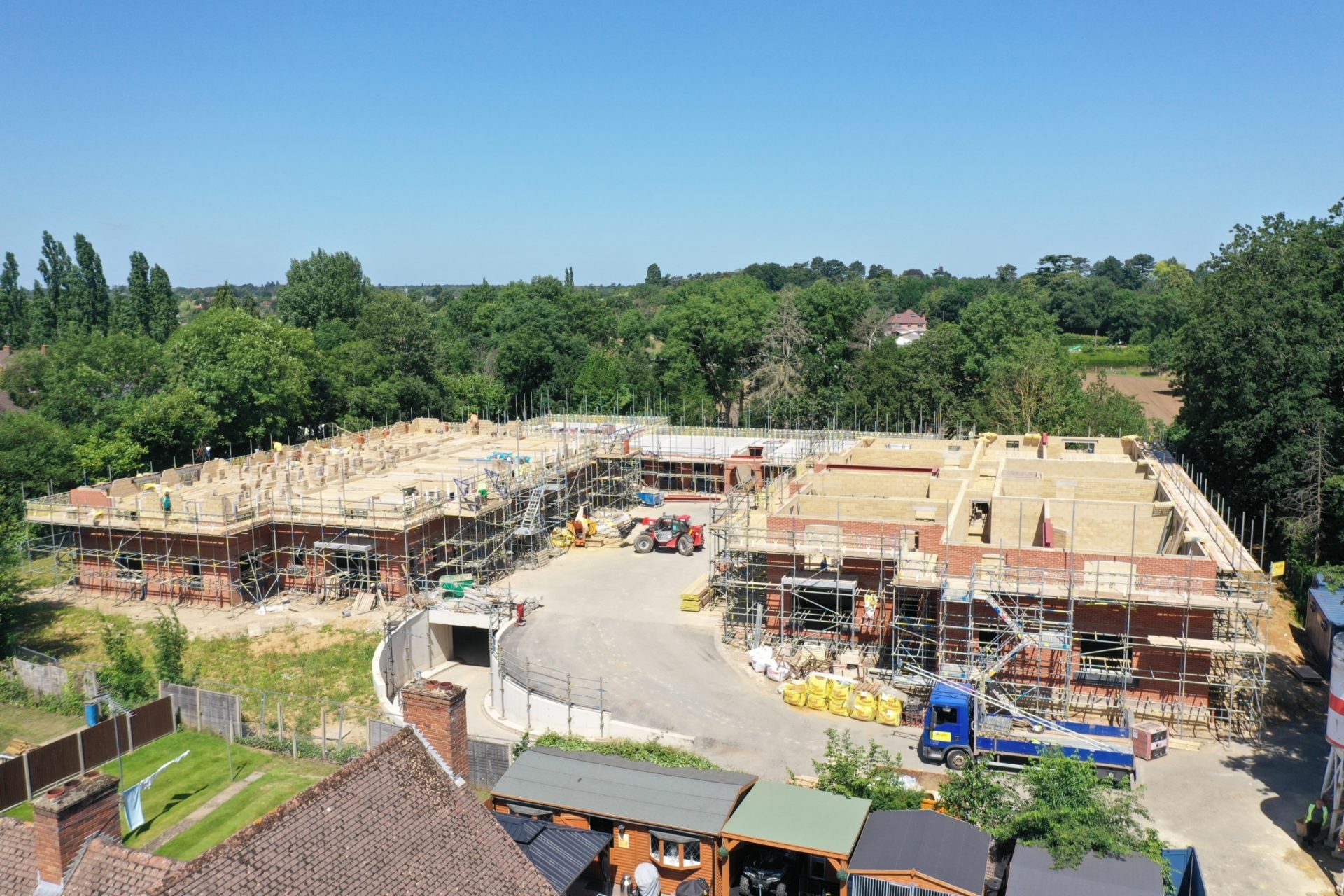 Meadow Court in Iver, Buckinghamshire
Is the competition for new homes quite fierce?
People are making the biggest purchase of their lives and it is a hugely emotional decision and they need to love their next or first property. I fully encourage buyers to look around and see the competition, but I can say that because our specification, build quality and customer service are so good that I am confident they will return to Kebbell! Having competition is healthy and is good for home buyers as standards are raised.
Are you still seeing house buyers moving out of London to commuter towns?
Yes definitely, there is still a steady flow out of London, even going as far as Scarborough! Commuting time as a determining factor is beginning to creep back into the buyer's psyche as it seems that a hybrid way of working is the most likely outcome in time. Buyers want the countryside life but to be able to get to work two days a week perhaps. What is different is buyers are no longer reliant on the two hour arc from London as they are unlikely to need to commute every day.
Are you buying more sites and how are you choosing them now?
We are still buying new sites, some are ready to build on now whilst others require more complex planning processes. We aim for a range of timescales and products, but we are also choosing to mostly buy in known, trusted locations whilst the market is seeing big changes.
Last year, during the pandemic, there was a demand for more space, are you still seeing this?
People still want a good amount of space and outdoor access, but buyers are increasingly interested in the detail which will make their lifestyle easy and comfortable. For example, where will they wash their dogs when they get home from a walk? They value sustainability in terms of not needing to drive to their yoga lesson or for a pint of milk. Good internal storage is also an ever-growing requirement!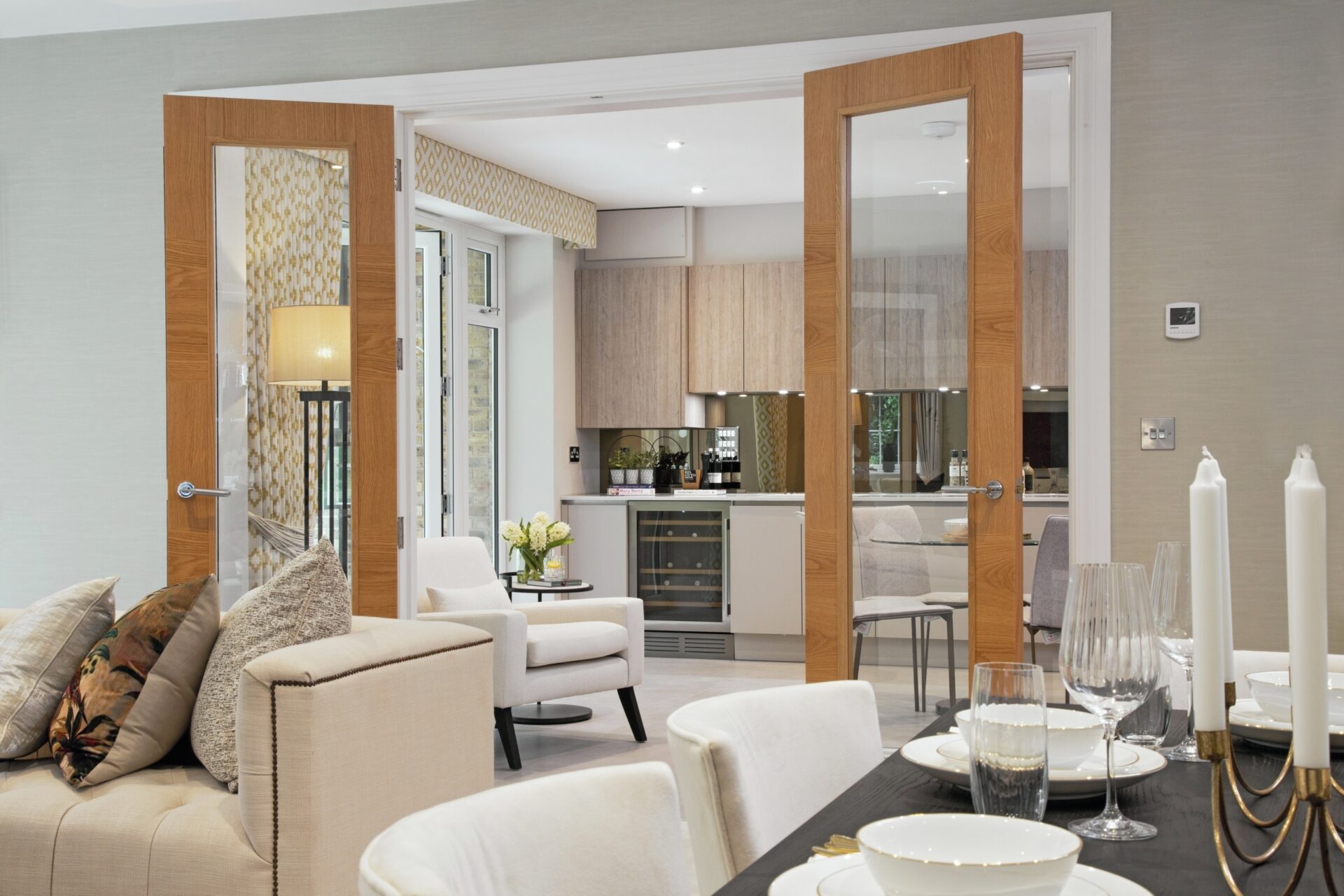 Wintersbrooke in Sunningdale, Berkshire
If you'd like further advice on buying a home this year our sales negotiators are always happy to help with talking your options through. We have a number of developments offering new homes in the South of England and North Yorkshire. Discover which could be right for you.