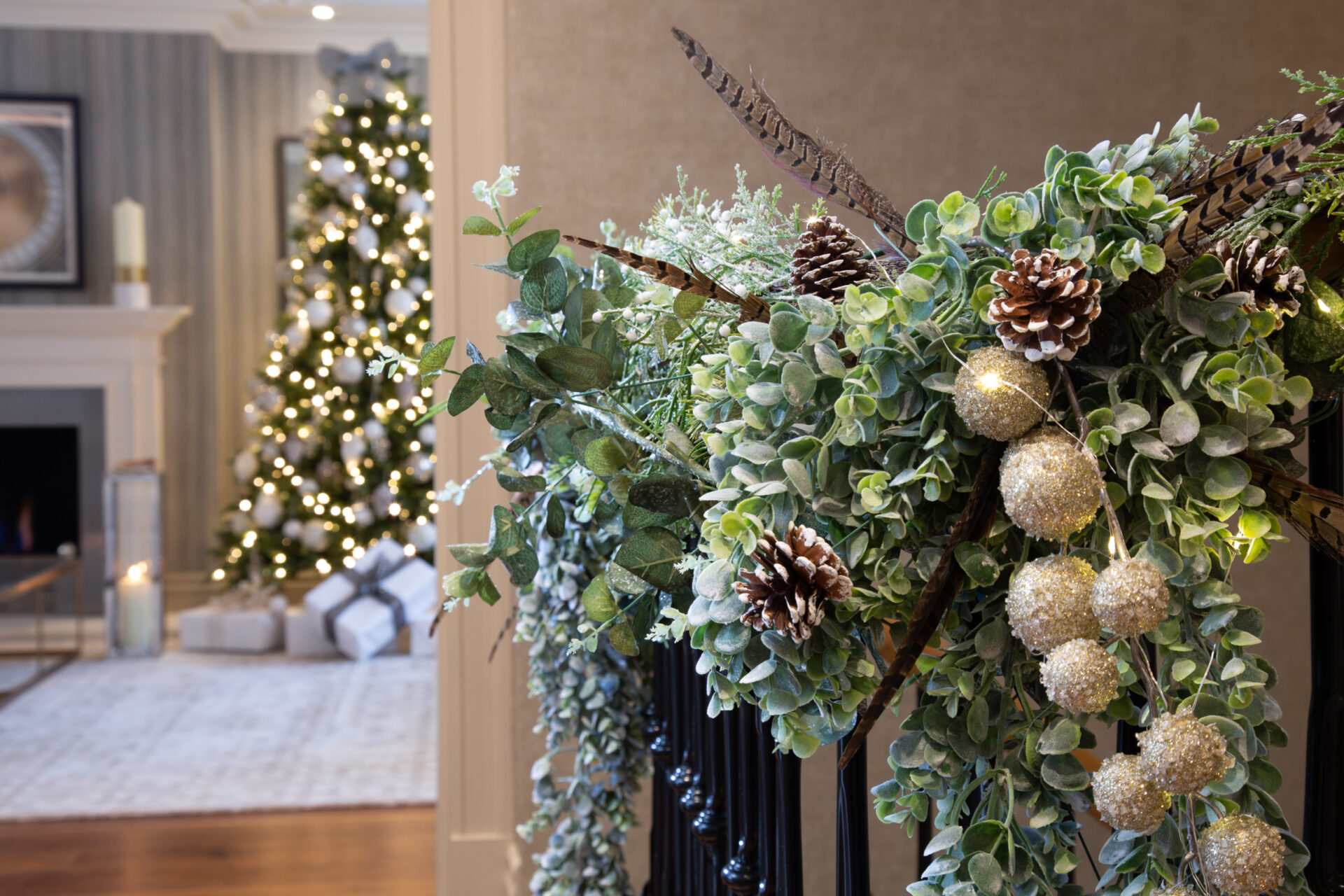 1. Could each living space have a tree of its own? Try decorating a small kitchen Christmas tree with edible Christmas treats or decorate a larger existing plant with beautiful colours as an eco-friendly alternative to a Christmas tree.

2. Decorate your table settings with a small gift. Simply adding a small Christmas ornament to a guest's place setting, which they can take home with them afterwards, will add a spark of cheer to the table and the conversation.

3. Make it a white Christmas whatever the weather with all-white Christmas ornaments. One of our favourite all-white decorations is a small branch painted white and decorated with baubles. Pinecones sprayed white also look beautiful.

4. Remember it's not just about the visual. Make sure your styling experience includes some festive scents such as Skandinavisk's 'hygge' scented candle to bring the house alive with aromatic Christmas smells. Adorn your gift wrapping with a sprig of foliage such as rosemary or eucalyptus.
5. Invest in some tiny metal string lights, these provide highly versatile and pliable decor which makes them a 'must' for the Stylists amongst us. Add these lights to your Christmas dining table for extra sparkle.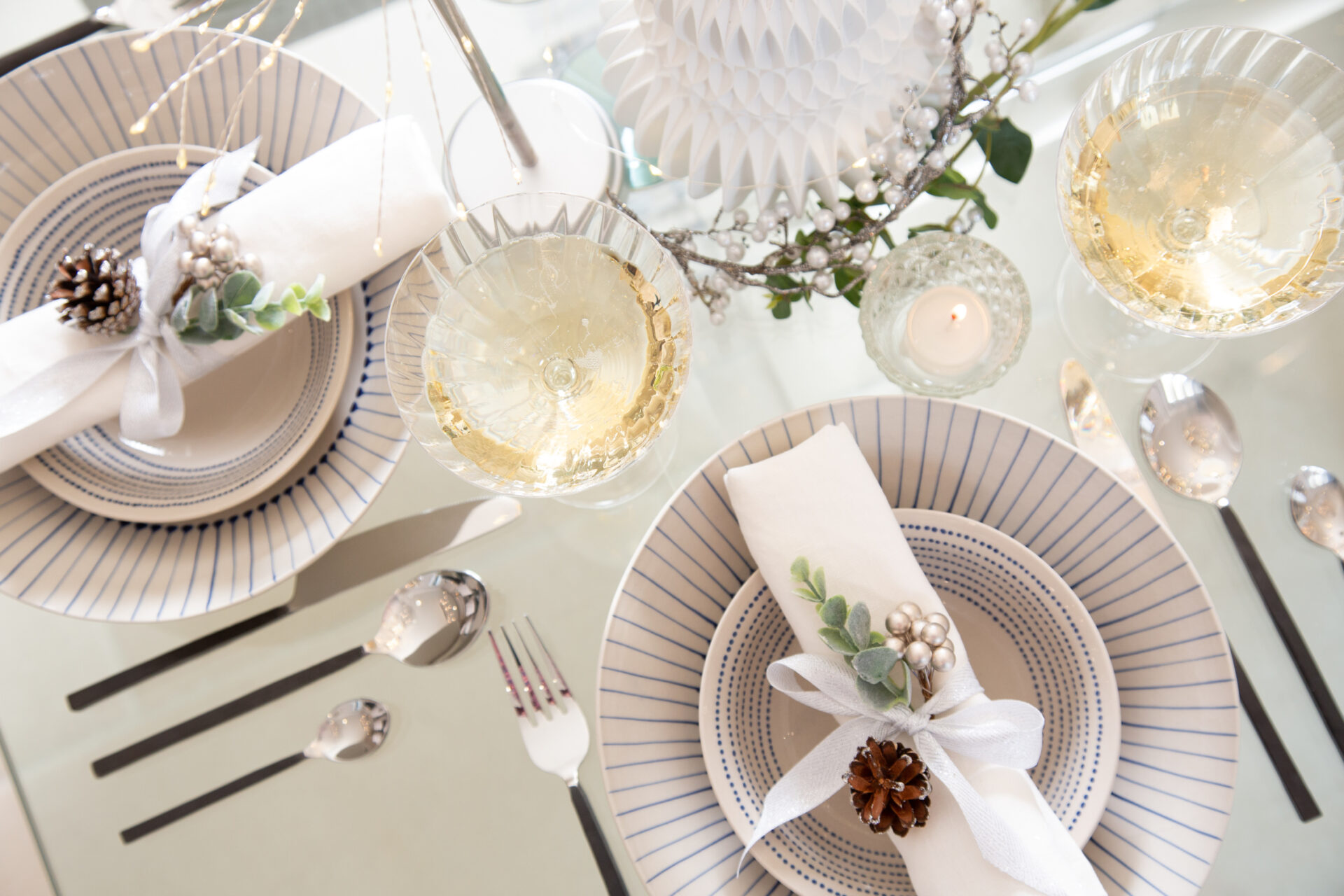 6. Try making your very own personalised wreath full of your fondest memories of this year. Collect photos and postcards and stick them to your wreath or double up with images on both side, laminate and hang as pendants.
7. Fill your home with beautiful Christmas plants such as ivy, holly and mistletoe as an easy way to bring Christmas into your home. Use smaller pinecones as part of your table decoration and fill vases with them and other decorative Christmas items such as stars and bells, cinnamon sticks, nuts and dried berries.
8. Switch neutral coloured candles for gold or brass candles to create a more opulent glow.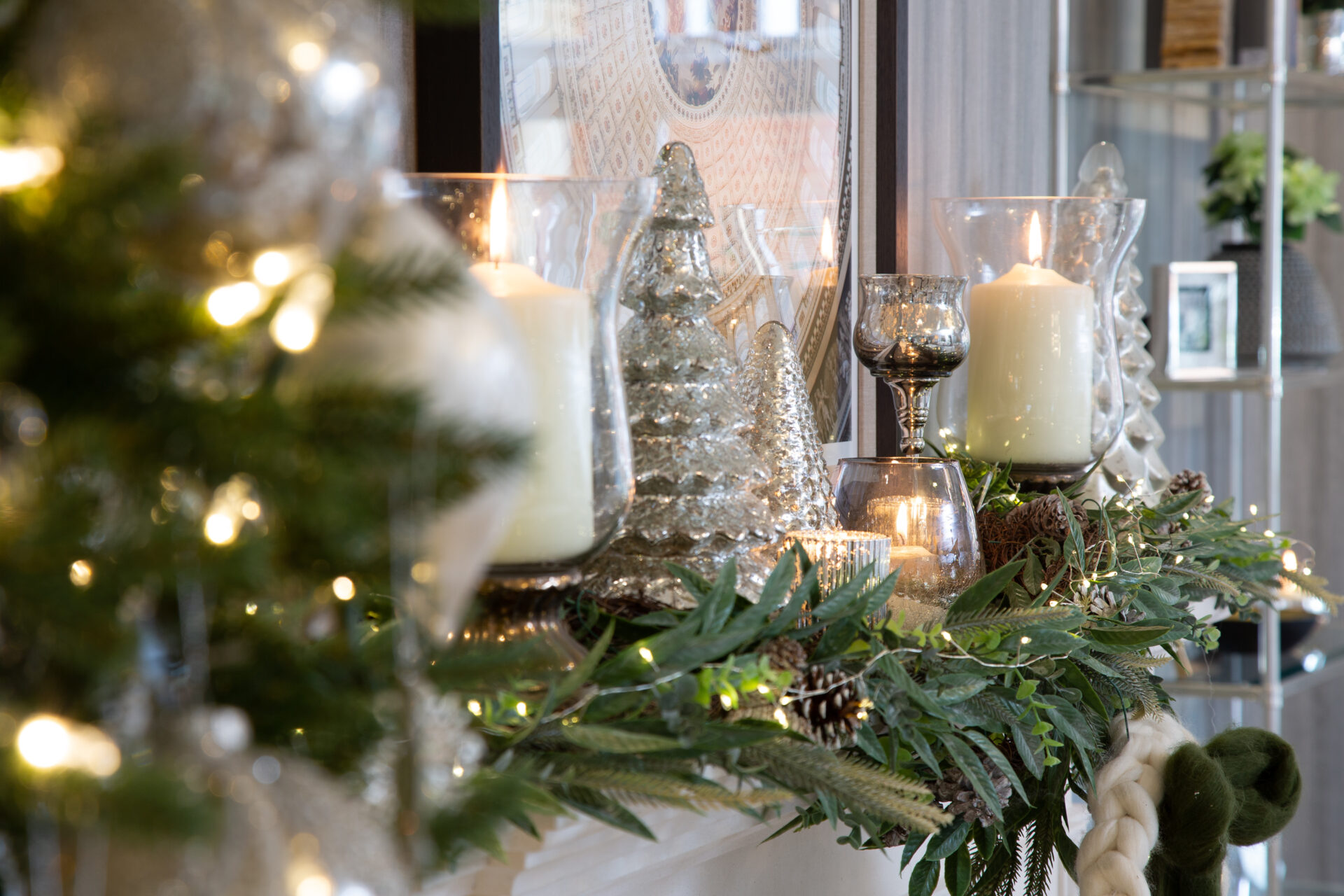 9. Beaded placemats, crystal glasses, linen napkins all make beautiful additions to the dining table. Use mini chalkboards for place settings at family parties – great for keeping the children going at long meals at the table and quite fun for the adults too!
10. Less is more is not necessarily applicable at Christmas! Don't confine baubles to the Christmas tree! Group them in a bowl for a sparkly, glistening effect. Colour is important at Christmas but if you are using two colours, make the proportions closer to 70:30 because it is more pleasing on the eye.