Make sure your bedroom reflects both of your personalities and needs if you share your bedroom with someone else. For example, you may have different tastes in colour and patterns, so come up with a style which complements you both.
Think carefully about all the gorgeous textures and fabrics that you could use in your bedroom including with your curtains, rugs, pillows, headboards or bedding to add dimension, context, depth and hue. Keep a good balance so the room doesn't get overwhelmed but feels cosy and stylish.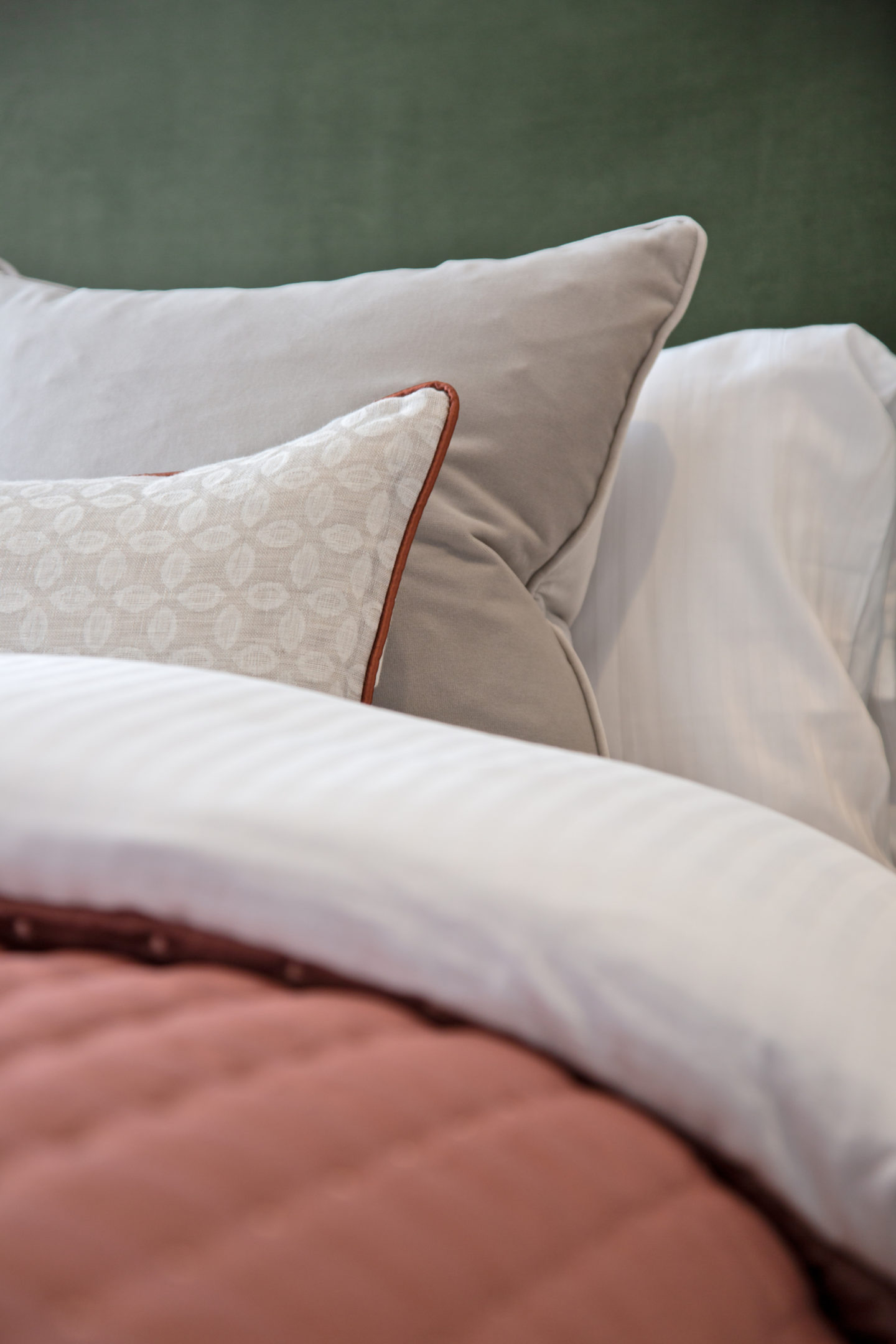 Decorate with relaxing colours to promote restful sleep. Muted shades or colours found in nature such as creams, browns, peaches or non-bright whites are often good colours to start with. Decide whether you like and suit cool or warm shades.
Think about your lighting because you need good light to choose outfits or apply make-up, but you may like to opt for softer lighting to wind down and relax in. Does your style suit a glamourous chandelier, a gorgeous glowing rose quartz crystal light, or a contemporary pendant light? Choose matching bedside table lamps for perfect symmetry that are both functional but also say something about your style.
Good storage is key to avoiding clutter issues including your laundry, piles of books and bits and pieces and to evoke feelings of peace and calmness, perfect for good rest. Internal storage is best but choose bedroom furniture carefully, making sure it is the right size, use of space and look for the room, whether that be wardrobes, drawers, dressing tables or shoe racks. Keep the floor empty. Boxes, electronics and old coats put under the bed does not count as being clutter free.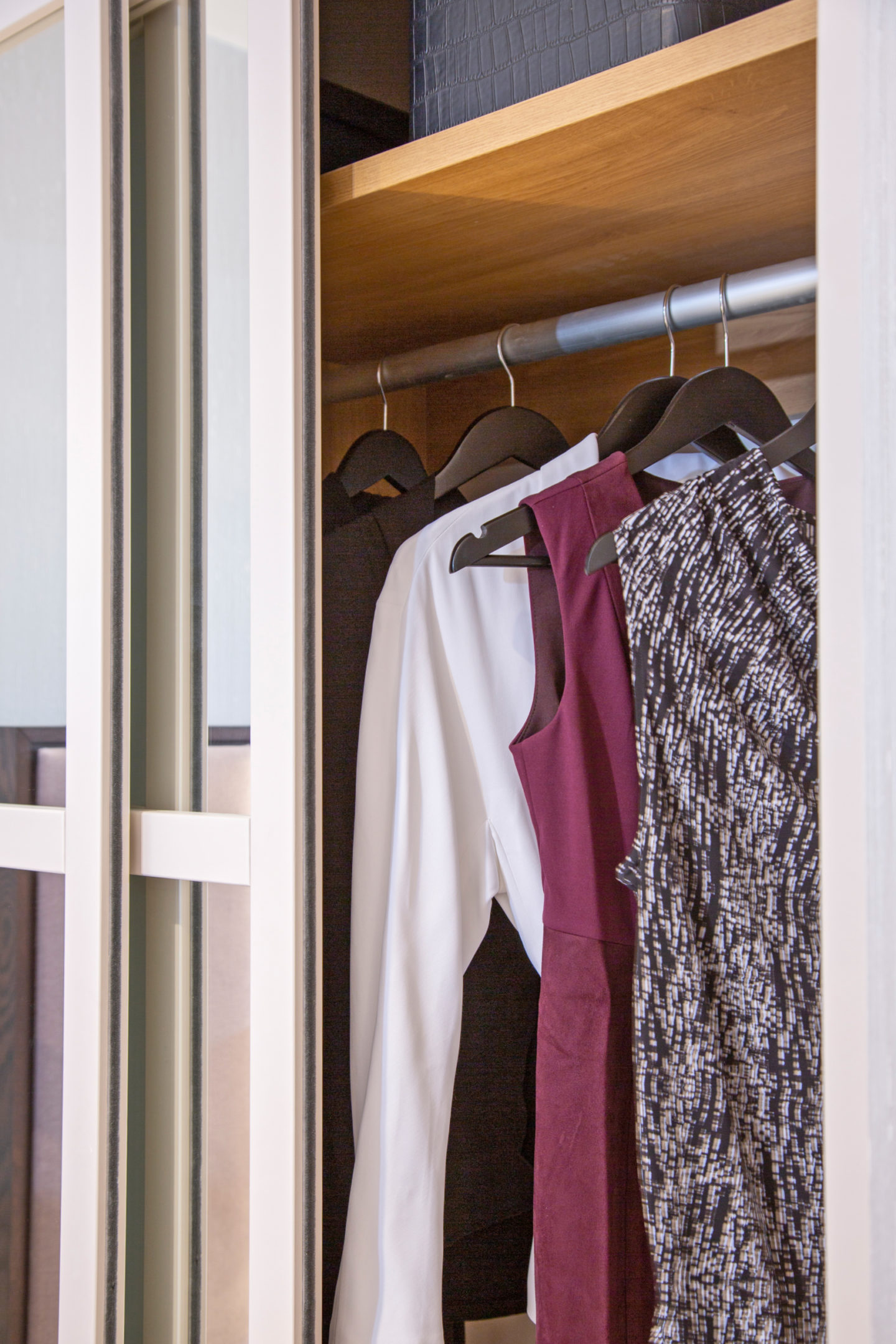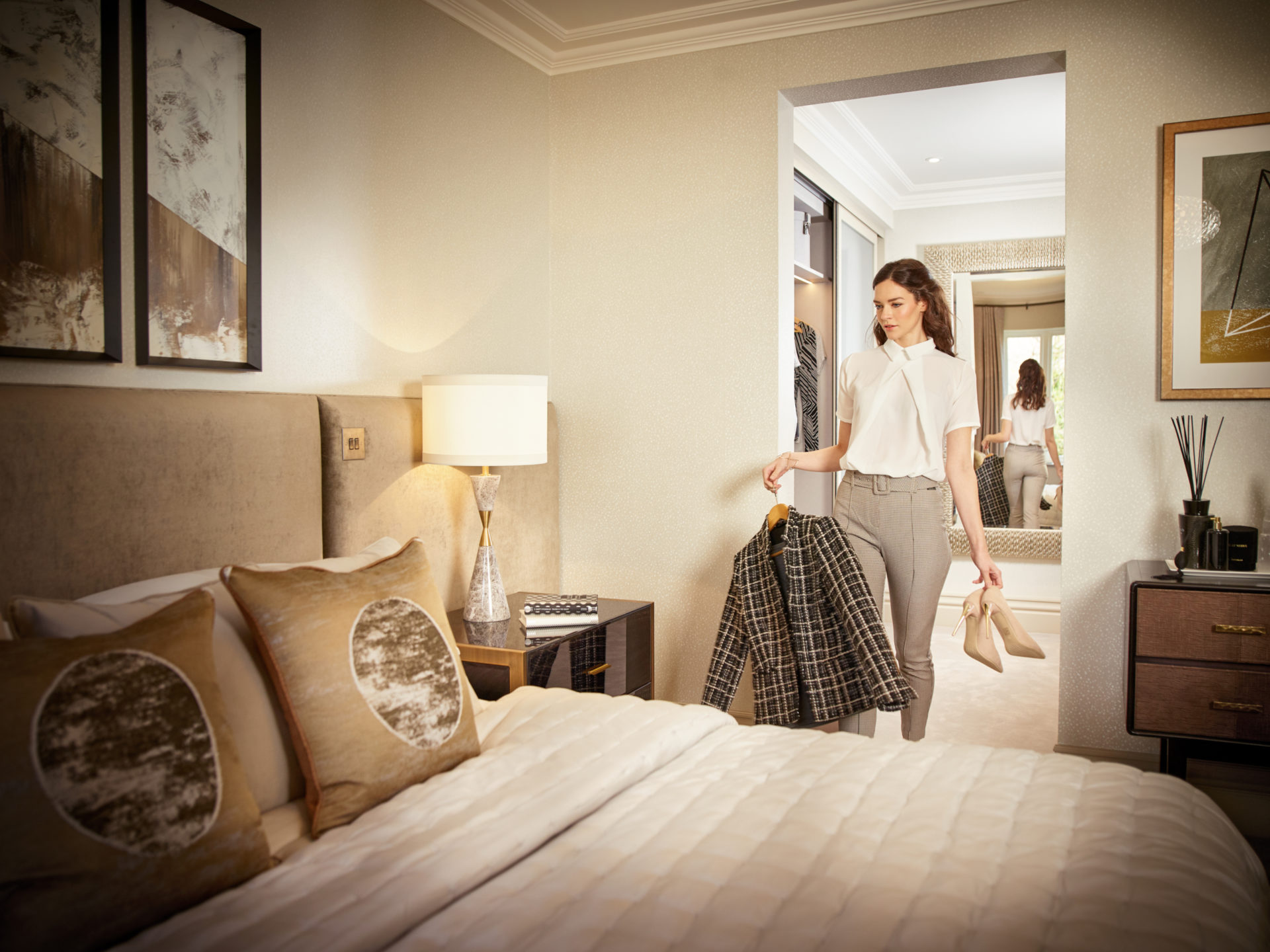 Spend as much as you can on your bed including a good mattress, bedlinen and pillows. Invest in your comfort and sleep, and then choose a plush statement throw or pile on the overfilled cushions to add sumptuous character.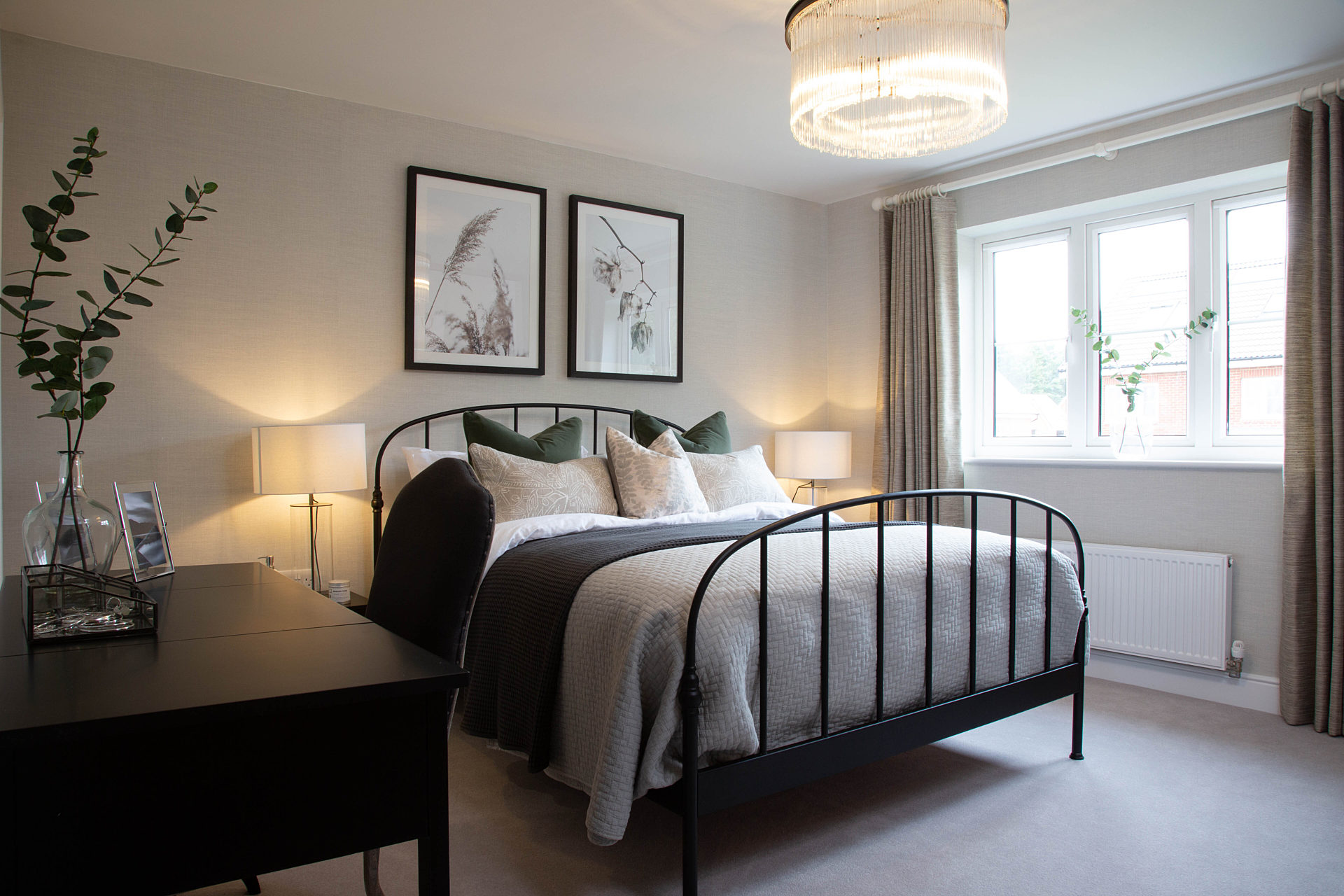 To show your personality, choose a stand-out headboard to add a touch of sophistication Incorporate a chic thick rug. Dress your walls with a statement piece of artwork, whether that is an evocative photograph or stunning painting.
Focus on statement pieces like a gorgeous wooden bed frame and matching dresser, or earn style points for a centrepiece rocking chair, window seat or velvet chair. Have a single main focus point in the room and don't have too many pieces of furniture that you simply don't need.
Choose luxe curtains. Shutters or curtains that just cover the window won't have the same effect as long, heavy draping will for a truly luxe bedroom. Floor to ceiling curtains in a decadent material and neutral colour work best. Don't forget the health advice out there says that blacked out a room is better for our sleep.
Address your nightstand to ensure it is not piled high with mobile chargers, creams, books, stationery and glasses. Organise using drawers, pretty baskets or a stylish tray.