The village itself has a vibrant, active community, with two pubs, two churches, play group facilities, a pre-school, a primary school and numerous clubs including cricket, croquet and bridge.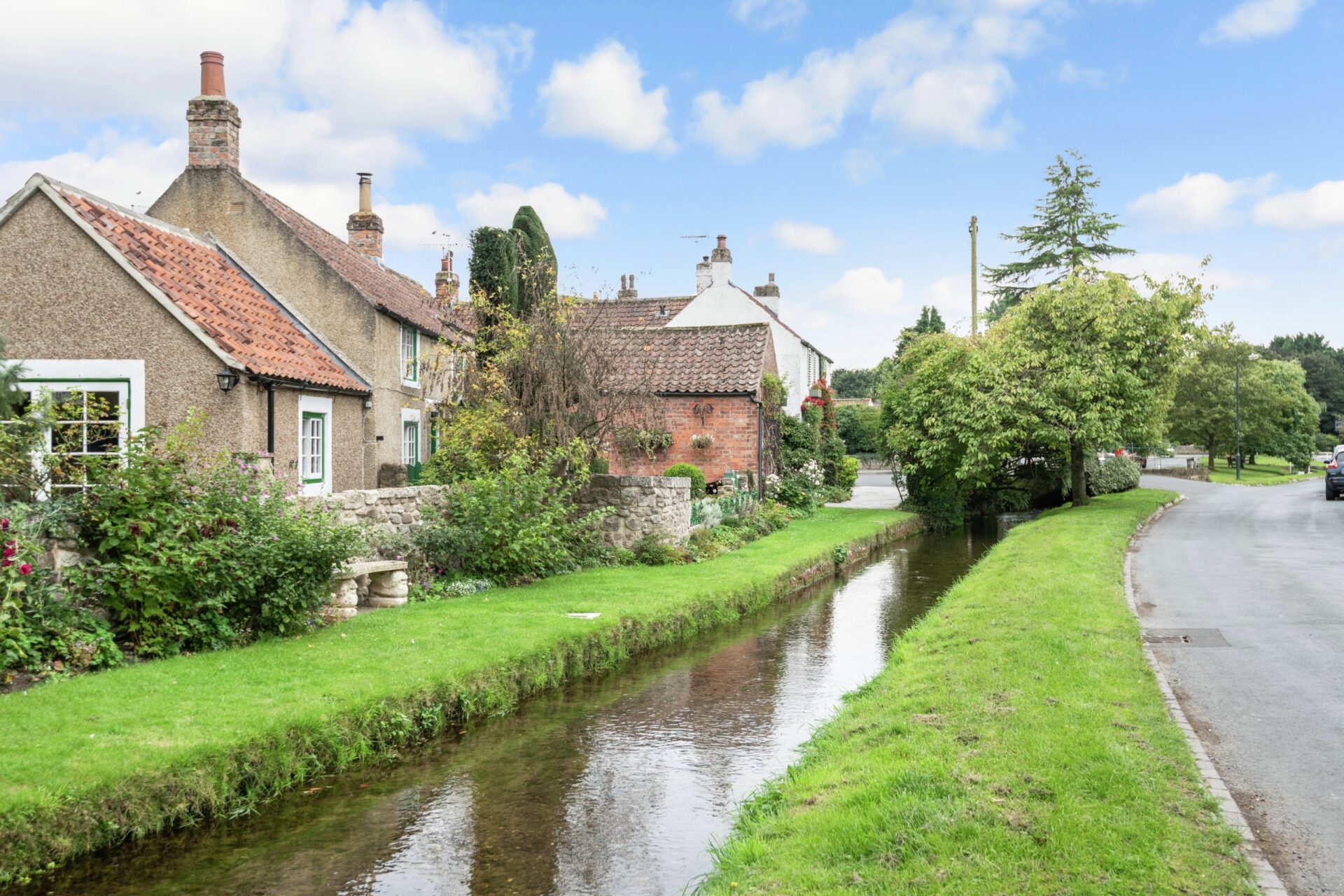 Local Amenities
National Parks and Areas of Outstanding Natural Beauty
Yorkshire Dales National Park
Only a 30 minute drive* from the village is 841 square miles of nature trails, rivers, spectacular waterfalls, caves and beautiful flower-rich hay meadows. The Yorkshire Dales is the third largest National Park in England, and has some of the finest limestone sceneries in the UK.

North York Moors National Park
The Yorkshire Moors covers 554 square miles of natural beauty and 26 miles of coastline. The National Park has the largest expanse of heather moorland in England and Wales, (44,000 hectares) and one of the largest concentrations of ancient trees in Northern England.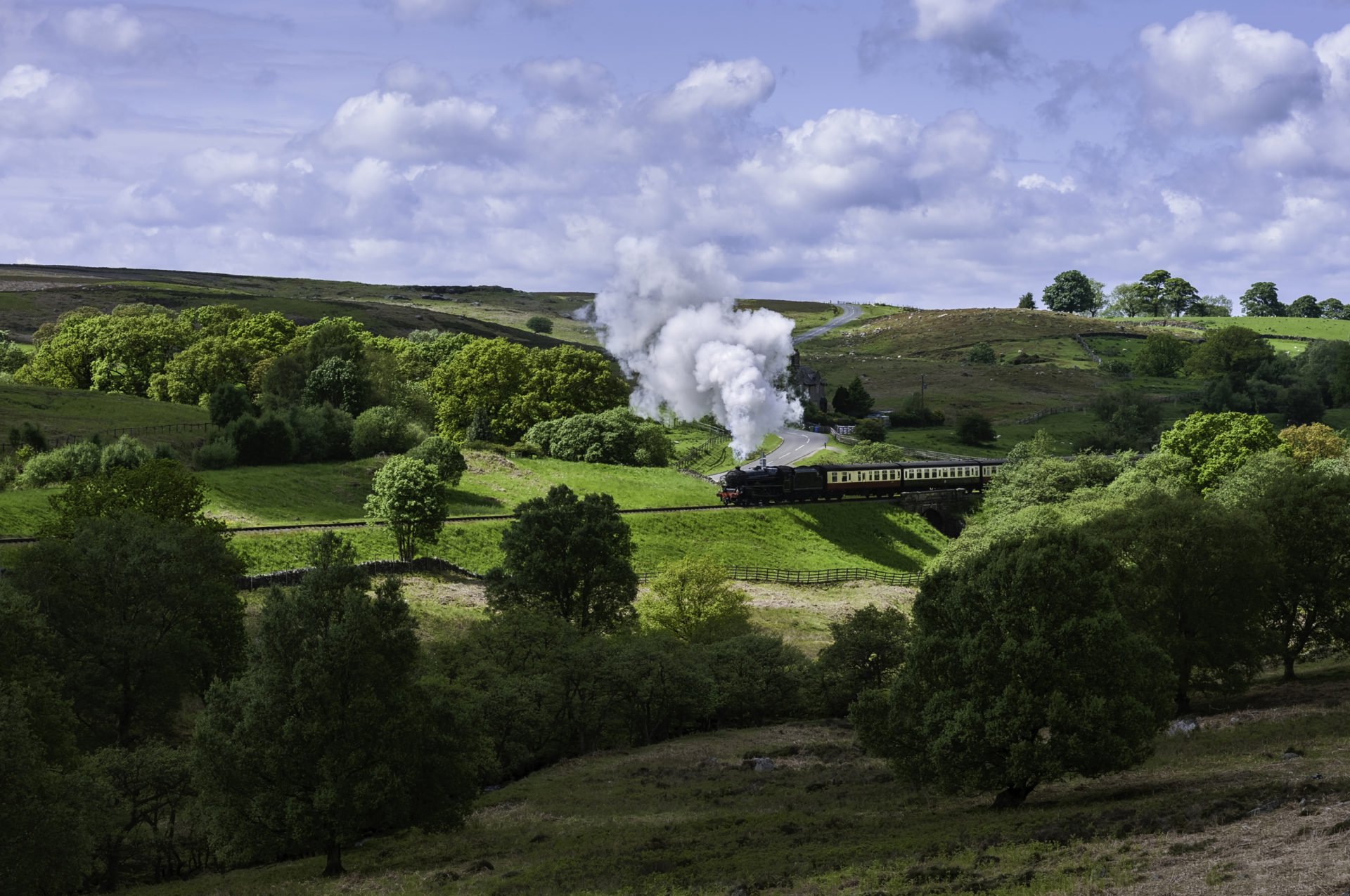 Nidderdale AONB
This beautiful Area of Outstanding Natural Beauty is well known for its moorland, rolling valleys, parks and country houses. Nidderdale is also an area of national importance for nature conservation, wildlife and habitats, sites of scientific interest and scheduled monuments.
In January 2019, Nidderdale had four areas officially declared as Dark Sky Discovery Sites, which are perfect for stargazers.
Howardian Hills AONB
With wooded rolling countryside, hills and ridges, Howardian Hills delivers a beautiful landscape with rich wildlife habitats. There are many activities to do in the area, which include: horse riding, canoeing, wildlife watching, hiking/walking and cycling.
Local Attractions
Great Yorkshire Show
An iconic three day event celebrating food, countryside and agriculture. This is a show, which is not to be missed. Since 1838 The Great Yorkshire Show has entertained thousands. The Great Yorkshire Show has over 1,200 trade stands and 2,000 performances every year to entertain friends and family. The event starts on the 9th July at the Regional Agricultural Centre in Harrogate.
Fountains Abbey and Studley Royal Water Garden
Only a 20 minute drive* from Bishop Monkton is the Fountains Abbey and Studley Royal Water Garden. This World Heritage Site includes the atmospheric ruins of the abbey, elegant water gardens, statues and green lawns, which stretch down to the riverside.
Studley Roger Deer Park
Declared as Yorkshire's first World Heritage Site, the Study Rodger Deer Park is home to over 500 wild Red, Fallow and Sika deer. The park leads from the original entrance of the estate to the magnificent Ripon Cathedral.
Valley Gardens
Situated in Harrogate is a stunning Grade II listed garden, next to the Pinewoods woodlands. There are many historical buildings to visit and many activities for friends and family to enjoy.
Brimham Rocks
Located in Nidderdale is a collection of dramatic rock formations, which were created 320 million years ago. Brimham Rocks are very popular for climbers and walkers, as they can explore the weird and wonderful shapes.
Mother Shipton's Cave and The Petrifying Well
Don't worry, it's not as scary as it sounds! For centuries, people believed that the water from Mother Shipton's cave had healing powers. The Petrifying Well is England's oldest visitor attraction, where you can watch everyday objects turn into stone. Many famous people have donated items to be petrified, including Queen Mary's shoe when she visited in 1923.
Bars & Restaurants
Bishop Monkton
The Masons Arms
The Lamb and Flag
Ripon
The Royal Oak Inn, Ale and Dining House
Primas Ristorante Italiano
Harrogate
The Timble Inn Restaurant
Fat Badger Bar and Grill
Bistrot Pierre
The Tannin Level
Sukhothai Harrogate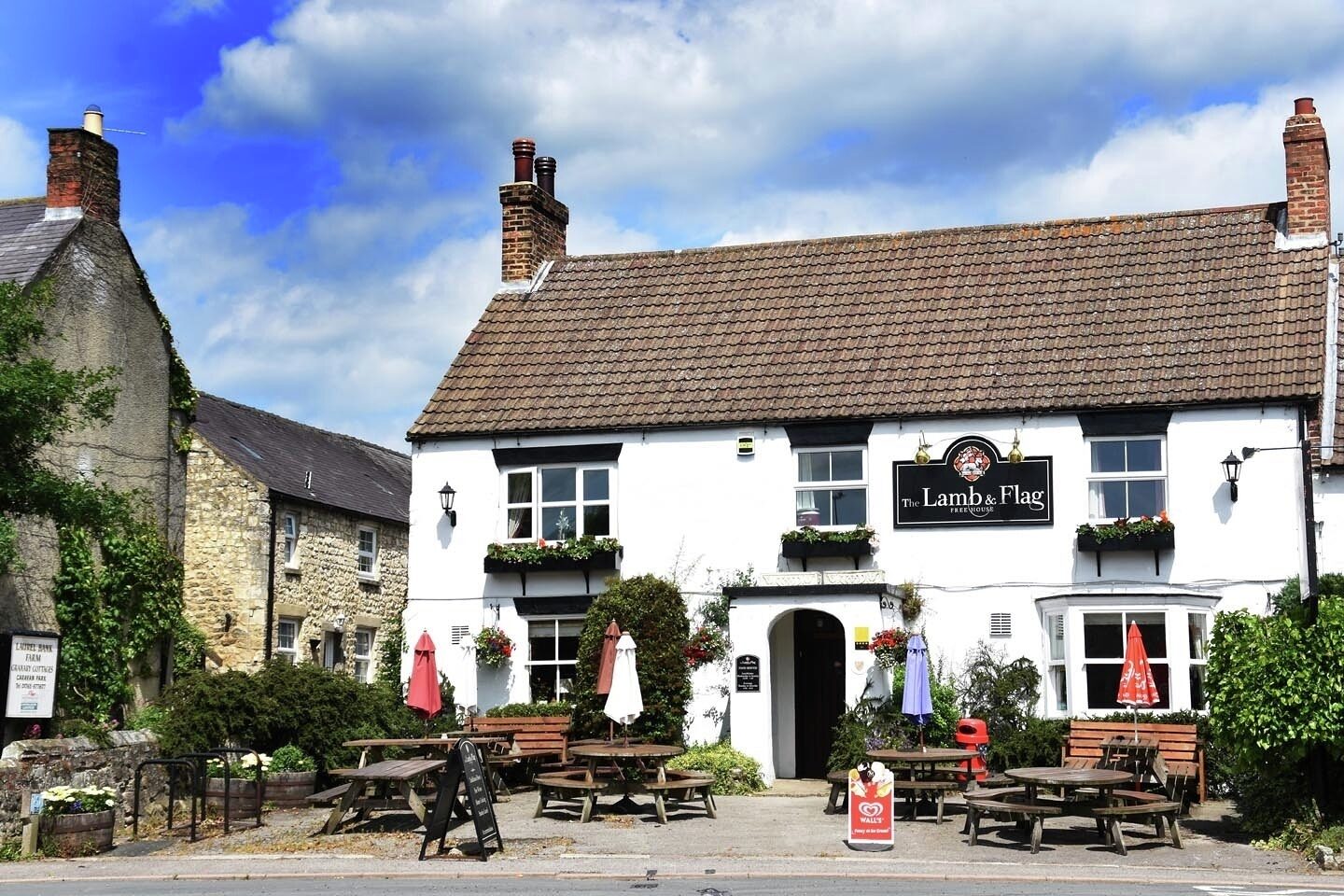 Schools & Education
There are a number of excellent education establishments in the area near Bishop Monkton. The prestigious Queen Ethelburger School is known as one of the top boarding schools in the Country achieving more A - A* grades than Eton College in 2018 (6th in the UK).
There are a large variety of other outstanding schools and colleges nearby, which include:
Outwood Academy Ripon - Outstanding
Ripon Grammar School - Outstanding
St Wilfrid's Catholic Primary School - Outstanding
Markington CofE Primary & Nursery School - Outstanding
Bishop Monkton CofE Primary School - Good
Boroughbridge Primary School - Good
Moorside Junior School - Good
Nearby Towns
Bishop Monkton is exceptionally well connected to picturesque towns and villages nearby:
Ripon
The cathedral city of Ripon is in one of the most beautiful areas in North Yorkshire. The small city is full of history with its 7th century cathedral and the ruins of the Fountains Abbey. Keeping with its ancient traditions, Ripon has a hornblower who can be found 'setting the watch' every evening.
Ripon is also well known for its prestigious racecourse, which hosts many events throughout the year.

Knaresborough
The market town of Knaresborough takes tourists back in time with its medieval streets and stone staircases. The town centre is positioned on the end of a cliff above the River Nidd, which provides delightful views.
Ripley
Famously known for its castle, Ripley is a small village 6 miles from Bishop Monkton. In March 2017 Ripley was ranked in the top 20 for the best village to live in, in Britain.**

Harrogate
From Bishop Monkton, Harrogate is less than a 30 minutes* away by car. The Victorian spa town thrives with a variety of shops, cafes, bars and restaurants. Harrogate is also well known for its floral displays across the town, and well-kept parks and gardens.
Travel Links
Bus Services
There are three bus services, which run through Bishop Monkton:
4 - Skelton - Boroughbridge
22 - Little Explorers - Harrogate - Ripon
23 - Little Explorers - Knaresborough - Ripon
Train Services
The closest train station to Bishop Monkton is in Knaresborough. The station is only a 17 minute drive* away and the trains run to either Leeds or York.
Travel by Car
There are many useful roads from Bishop Monkton that can help improve your journey:
A61 (going south) - Leads directly to Leeds
A61 - Leads directly to the A1(M)
A61 - A59 - Leads directly to York
Living in a well connected rural gem
With so many benefits to living in Bishop Monkton, why not come and visit our Showhome at Harvest View?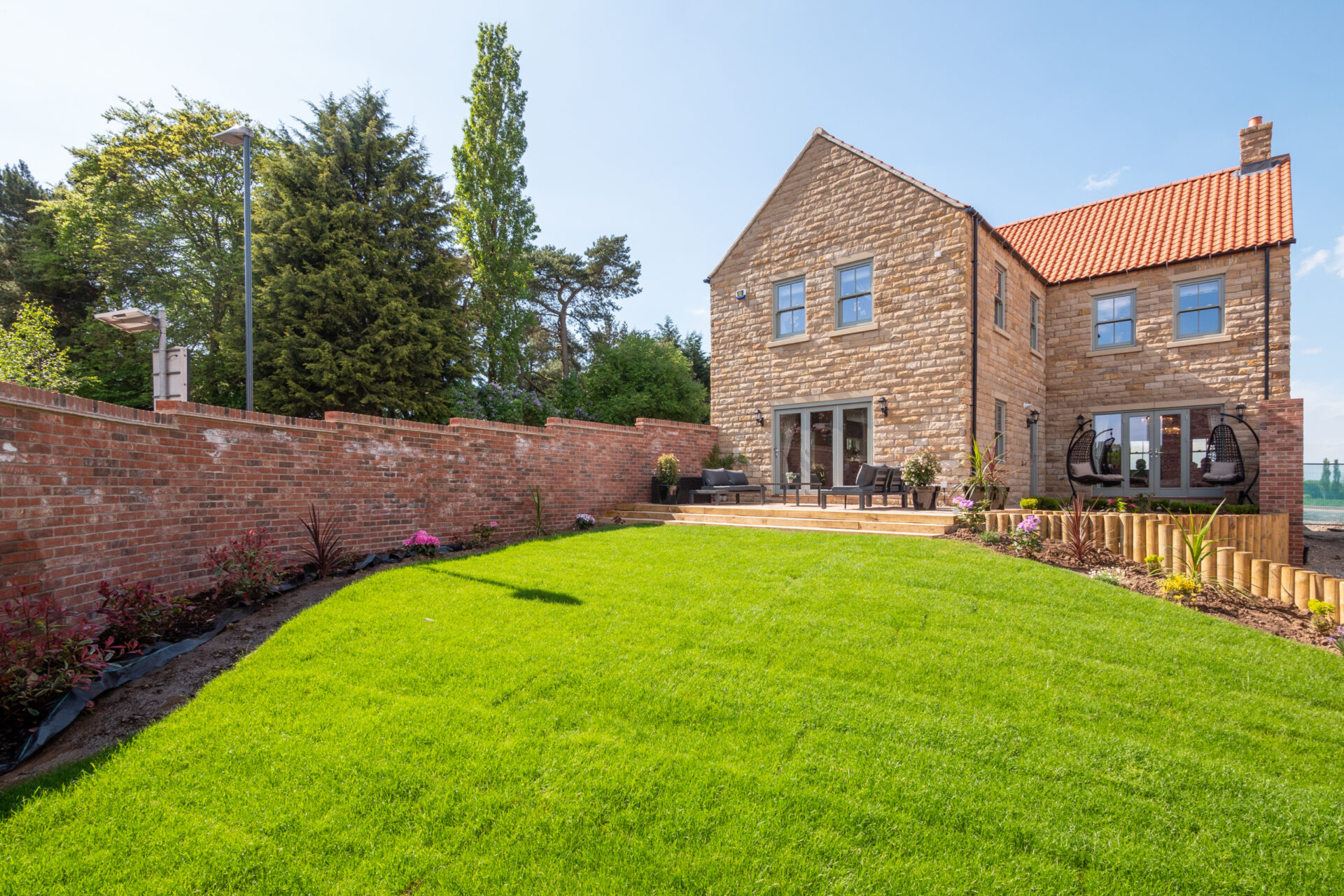 Located in the heart of the village with views over open fields, Harvest View offers twelve exclusive homes. Traditional exteriors meet spacious, modern and luxurious interiors. In Bishop Monkton you'll enjoy the best of Yorkshire village life: cricket and bowls, friendly pubs, good schools and the glorious Dales countryside.
If you would like to visit Harvest View the Showhome is open Friday - Monday, 10am - 5pm. Please contact us on 01765 676567 or email harvestview@kebbell.co.uk for more information.
*Source: Google maps: times calculated on 27.02.19
**Source: https://www.thetimes.co.uk/article/20-best-villages-in-britain-xnnfw90tw