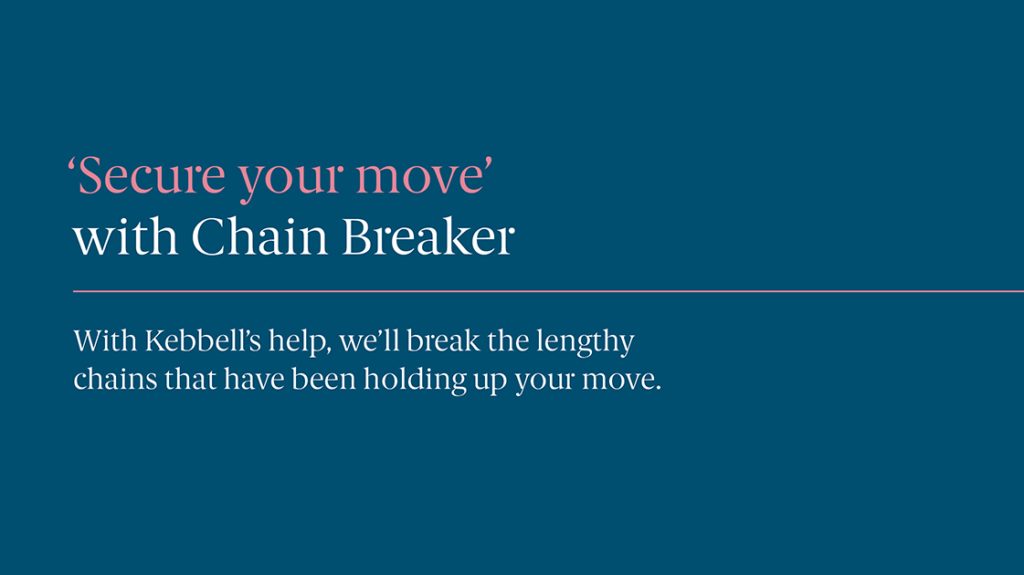 According to data from Quickmovenow.com, 32% of property sales fell through before completion between January and March of this year. Not many months go by when we haven't seen the miserable situation for our purchasers when they are part of a collapsed chain. Whilst chain breakers aren't new, they aren't always an option that buyers are aware of and not all developers offer them.
So what is a chain breaker?
A chain breaker is where a housing developer offers to buy the home where there is a broken link in the chain for a mutually agreeable price, subject to three valuations. Developers can also offer chain breakers right from the beginning of the purchase process when the buyer is aware they are part of a long chain and want to avoid the risk of waiting for the chain to collapse.
What are the criteria for a chain break?
Chain breakers use the same criteria as a part exchange agreement. Firstly the top of the chain has to buy a new property from the developer involved and the chain break property has to be less expensive than, in this example, the new Kebbell property; ideally by around 50%. We look at whether the property breaking the chain is going to be readily saleable because Kebbell, as with all developers, don't want to retain the property as an asset but will instead sell it within 6-12 weeks in order to see the profit on the new home they are selling.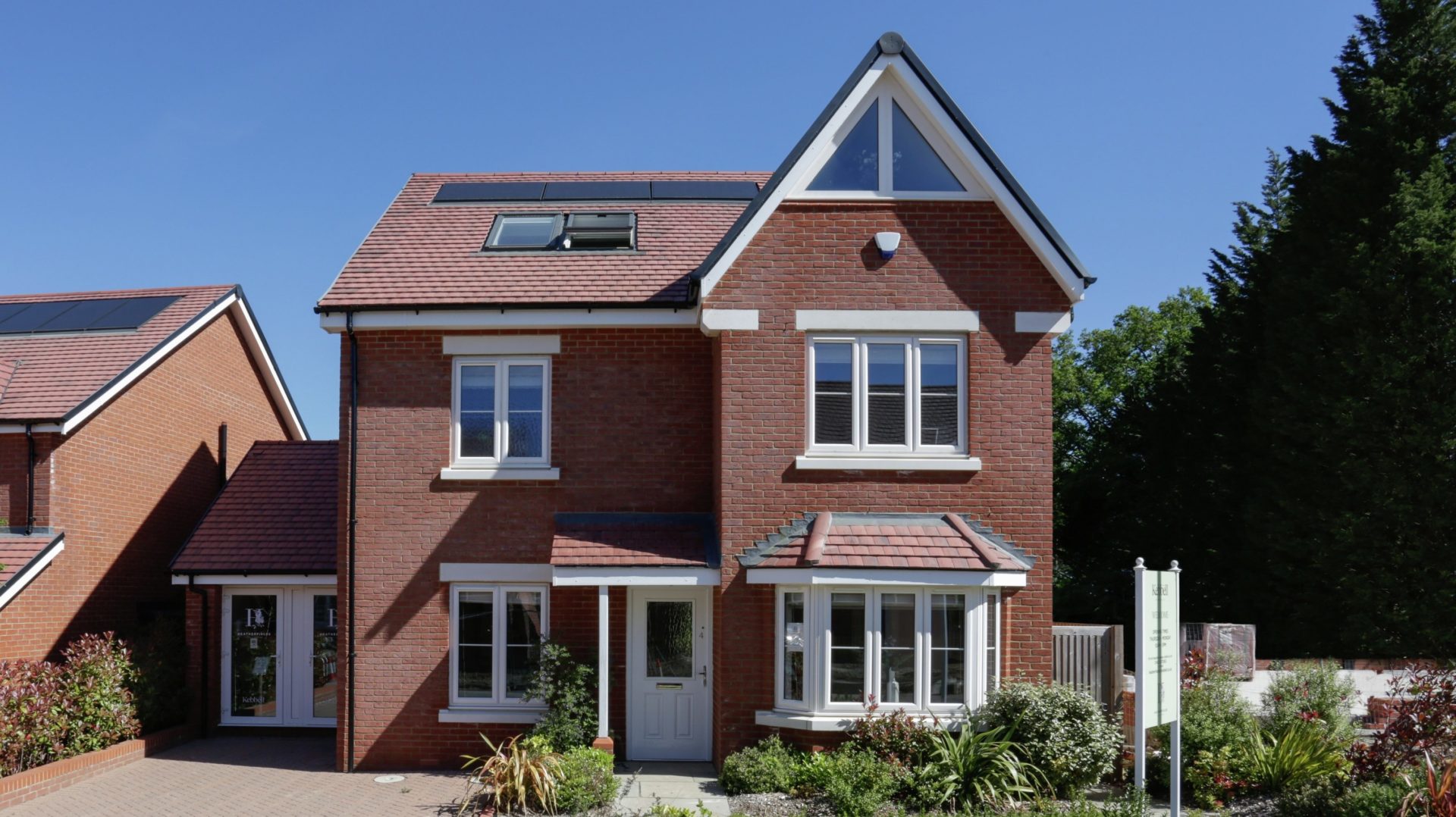 Heatherfields, Bordon
How does the housing chain breaker work?
The property is valued by three agents, normally one nominated by the developer, one by the property owner and an agreed third party. The agents are asked to value the property at a price that will mean it can be sold in 6-12 weeks which is the optimum time for people to move into their new build home. The developer will purchase the property that's holding up the chain in exactly the same way as any normal purchaser would including conveyancing, surveys, stamp duty obligations, searches and contracts. Everybody exchanges and completes contracts simultaneously. After completion the developer pays any estate agents fees for the property when it is sold on by them.
What are the advantages of breaking the housing chain?
1. It is more likely to be a secure transaction.
The developer is extremely unlikely to renege on the deal once all the criteria are met and so the deal is more likely to go through. "I can only think of one house that we didn't buy in the end and that was because the seller didn't have right of way across the common land so no one was going to be able to buy it until that was sorted out." explains Andrea. Chain breakers are reliable, predictable and not subject to events beyond your control such as divorces, changes to schools etc. It is also in the developer's best interests for the process to go smoothly because chain breakers are also assisting their new build sale.
2. You are more in control of the process than when you are stuck in a chain.
If you need to move quickly or have trouble finding a buyer or are at risk of a break in the chain, you are in effect getting a confirmed, committed purchaser as well as an added value service so you can leave your old property and buy your dream next home. The developers don't need a mortgage as their funds are instantly available and they can use their knowledge and team to renovate their customer's house and flip for a quick sale.

3. There is no obligation
Most developers are genuinely here to help and will be happy to give you a free valuation so you can see if the chain breaker will work for you. Only when we talk to people can we identify where the problem is and see what we can do to help without judgement.
4. The market is difficult right now
There is very little property available because people want to move but are scared to put their house on the market in case it sells before they have found a new home. Choosing a chain breaker may help you be taken more seriously by developers and be more competitive when placing an offer on a new build.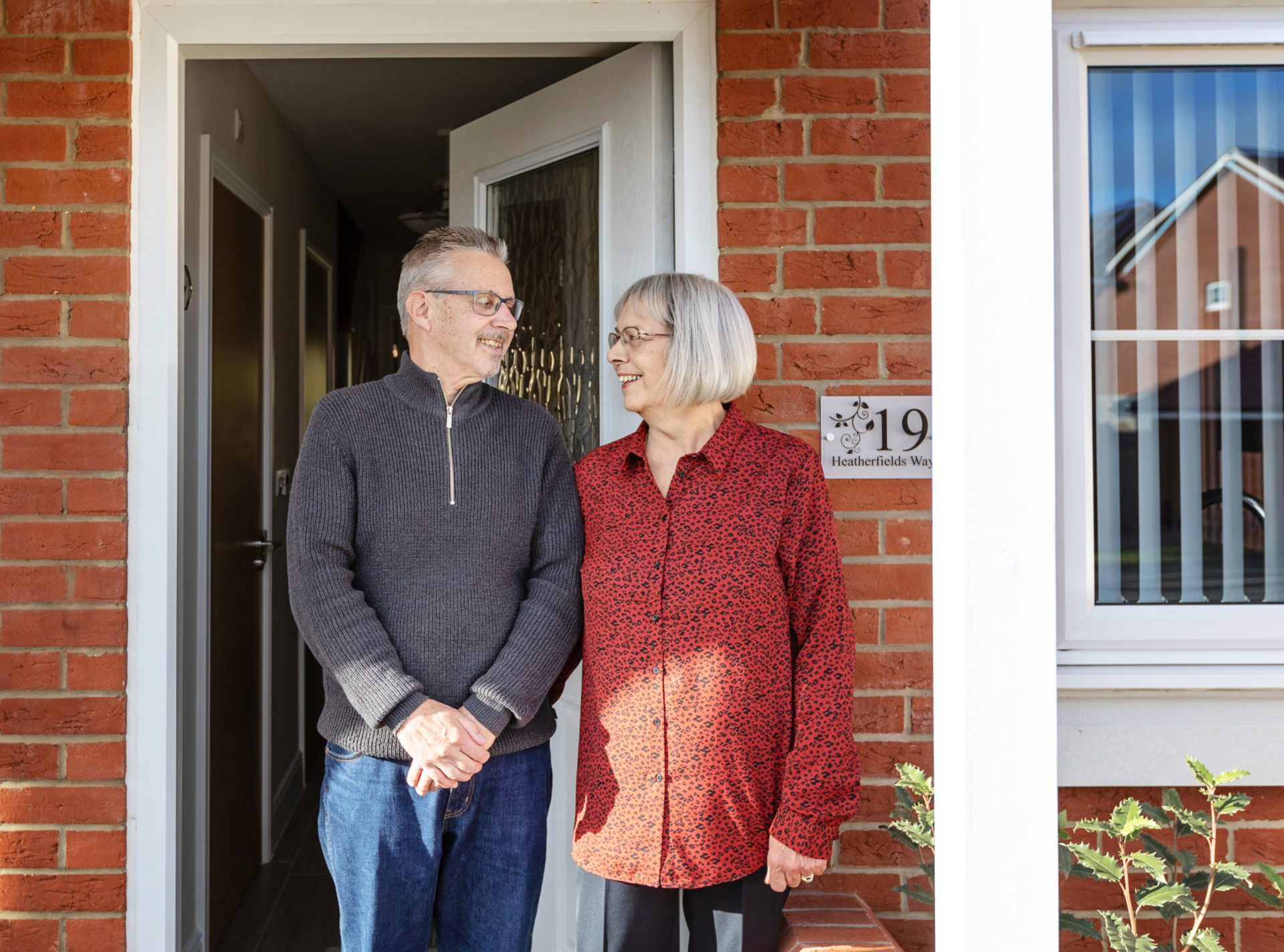 Buyers at Heatherfields, Bordon
Why not just sell and then rent to avoid a chain, or get a bridging loan?
Bridging loans are a way to borrow money in the short term and bridge a gap in between buying and selling. They can be arranged quickly, but they can be risky and costly with higher interest rates and a range of fees. If there is too long a gap between buying and selling perhaps because of a broken chain, the interest will build up which can cause financial struggles.
Selling your house before you buy and renting is a problem when rental properties demand far outstrips supply and most properties need to be rented for a minimum of six months. If you rent short-term in between owning properties you have all the hassle of storing your belongings, moving twice, and living in someone else's house. "We know of cats being kept in catteries for unexpectedly long periods and people having to move between Airbnbs because of pre-booked holiday rentals." explains Andrea. Rental costs can be considerable, and your money is not going towards paying back your mortgage. If prices are rising fast, by the time you've sold your house and sorted out somewhere to rent, a new house may be less affordable.
What moving schemes are available from Kebbell, aside from the chain breaker?
Part Exchange is when a developer offers to buy your current home for an agreed price, which serves as part of the payment towards a new build home that you are buying from them. A developer will instruct up to three local estate agents to value the home you are selling and if interested will then make a cash offer. We aim to get an offer to our buyers within seven days after valuation.
Assisted Move Schemes are offered to buyers who are looking to buy a new build home from a developer and want to sell their house in the shortest time possible – typically in four to six weeks. In this scheme, their current home is sold on the open property market as normal, but agency fees are typically paid for by the developer, valuations are free and expert help and advice are offered to help sell your property, making the process as easy and hassle-free as possible.

Find out more about all of our support schemes on our Help with Buying page.