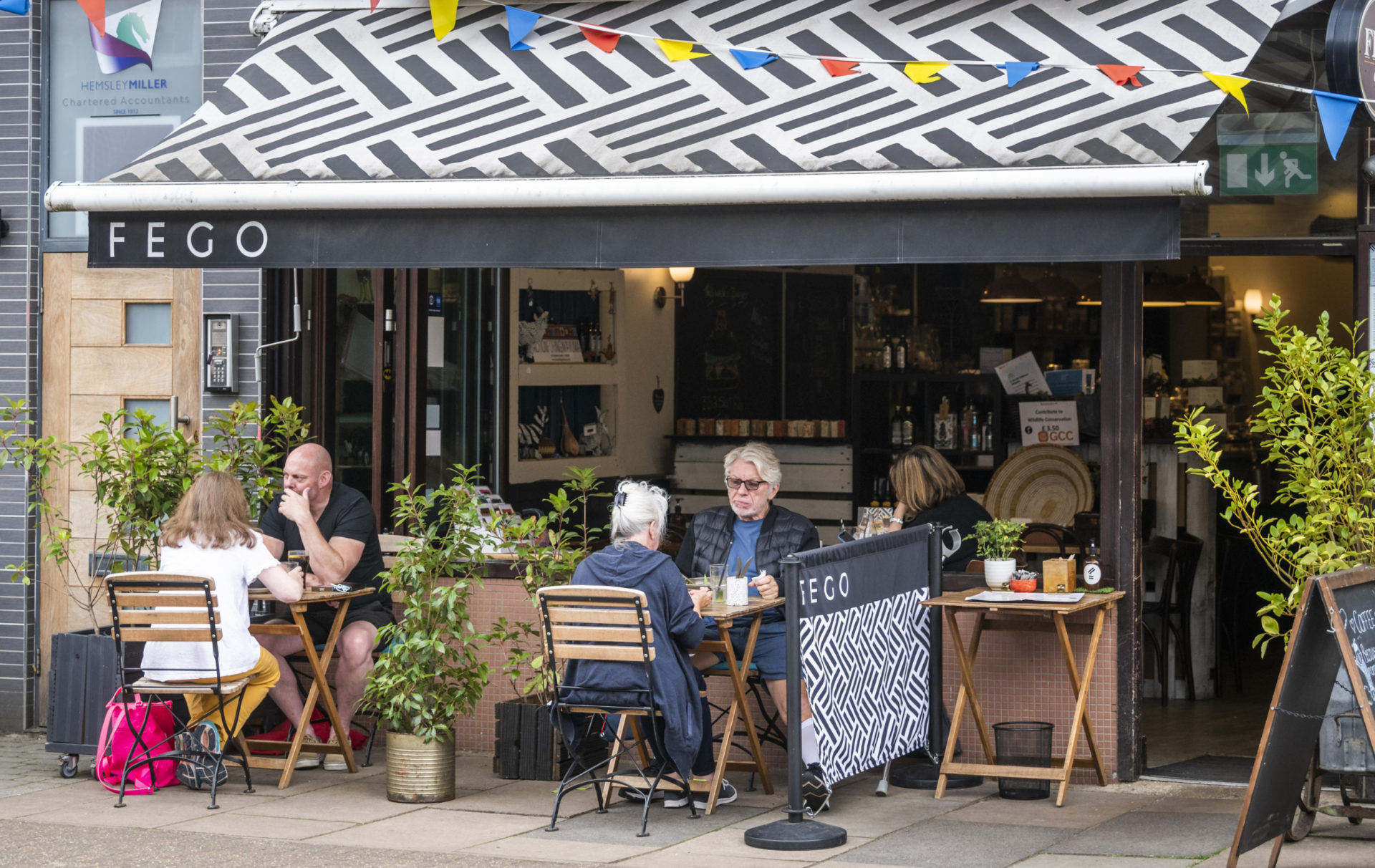 Fego Cafe, Gerrards Cross
Sometimes called 'mini-Hollywood' due to its large number of famous residents, past and present, Gerrards Cross is a town with a certain cachet and reputation for glamour. Looking closer at this Buckinghamshire town on the edge of The Chilterns, location for our Misbourne House development, it's easy to understand its appeal to A-listers and ordinary people alike.
Gerrards Cross, a city escape
Historically, it's always been an idyllic retreat from London, and now more than ever Gerrards Cross is a popular Buckinghamshire home to ex-city dwellers who want to escape urban pressure but don't want to miss out on the cosmopolitan lifestyle and amenities that city life brings. For example, it has an Everyman Cinema, a reliable sign of a location that's a few cuts above. The town is also peaceful, friendly and safe, with a genuine sense of community.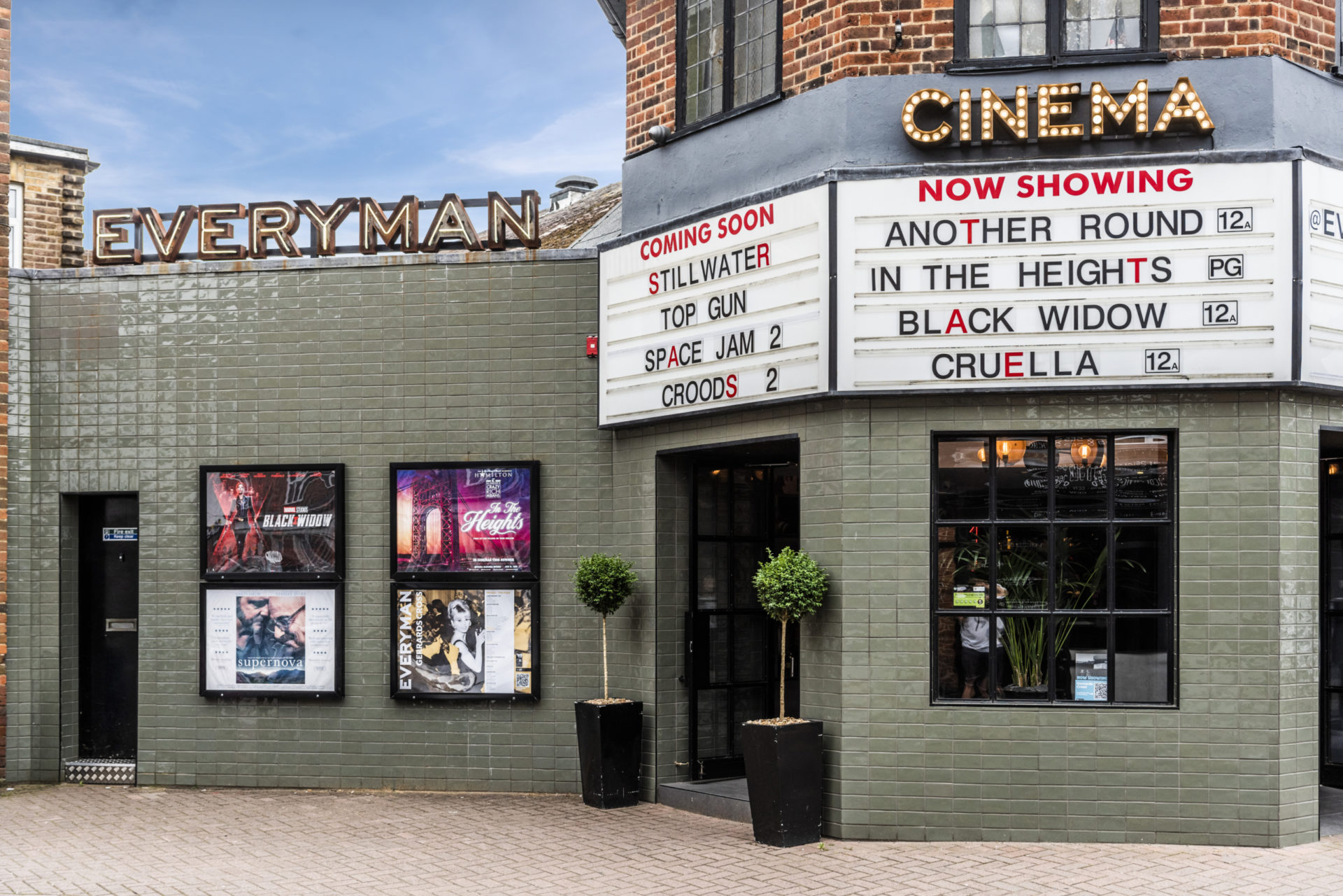 The Everyman Cinema, Gerrards Cross
It's all about the commute
For many, living away from the city only works if you can easily get to the city, and Gerrards Cross is prime commuter belt territory. From Gerrards Cross station the fastest journey to London Marylebone is a very reasonable 28 minutes. Chiltern Railways also enjoys a reputation for being one of the better train companies. For drivers, the M25 /M40 junction is just two miles away.
Boutique shopping in Gerrards Cross
Nice shops are a factor that many people miss when they leave the big city. In the quaint buildings of Gerrards Cross High Street, upmarket boutiques and independents proliferate. Gerrards Cross fashionistas replenish their wardrobes - and update their Instagram feeds - at the likes of The Forge, Matt La Moda, Heidi & Hudson, Blush Boutique and Winser London.
There's a good range of hair, nail and beauty salons too. For mind and body, there's Yoga Hook, where you can retreat blissfully into a floatation tank as well as take part in a range of wellness classes.
For your food shopping, choose from Waitrose, Tesco and a number of independent businesses including Savanna, the long-established family butcher. There's a good range of more down-to-earth retail offerings too, such as Boots and WH Smith, and plenty of doctors and dentists.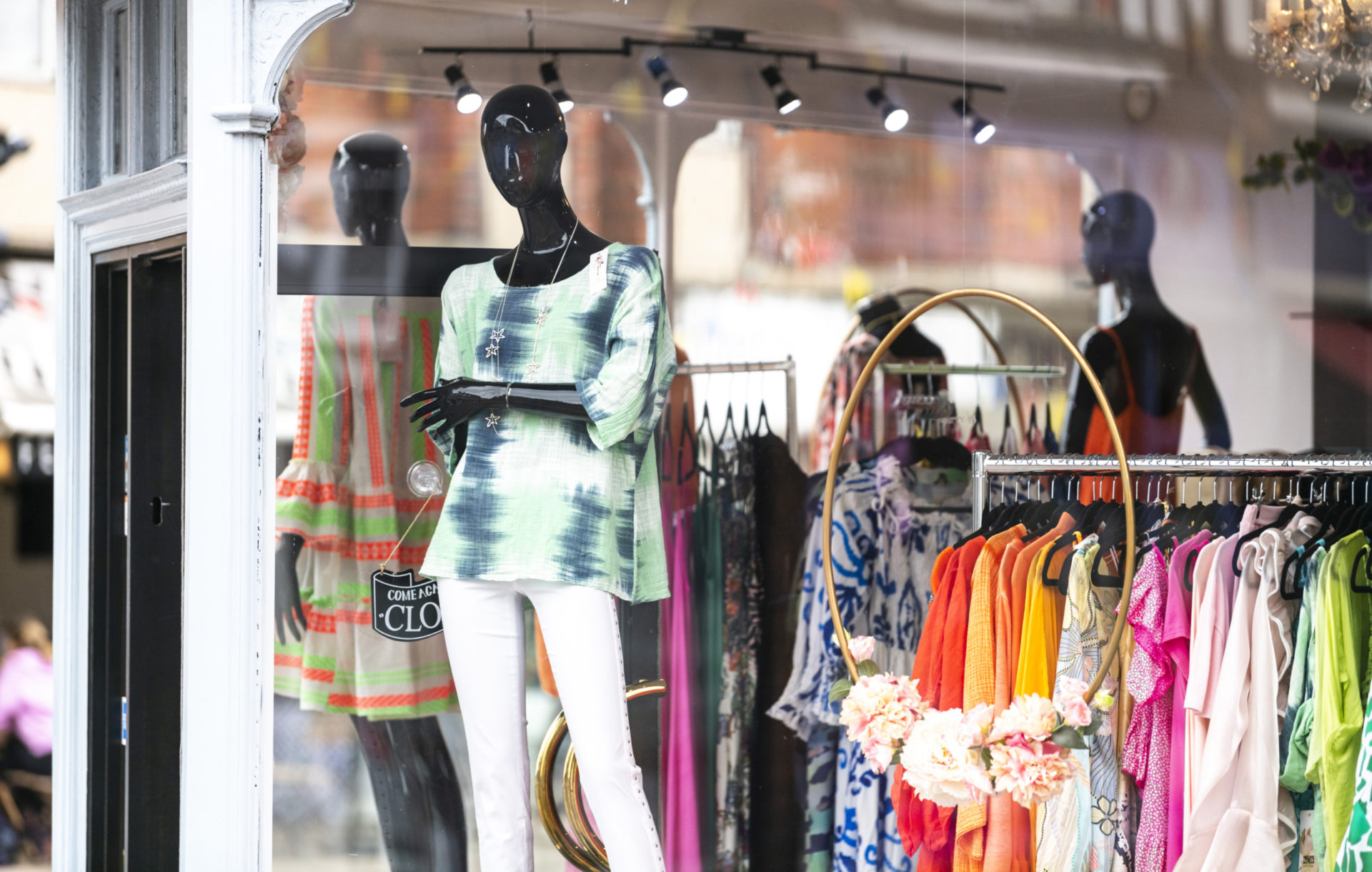 Fashion Boutiques in Gerrards Cross
A taste of Gerrards Cross
Gerrards Cross is also a town for people who take eating out seriously. Local eateries include Wildwood, Luna Rossa and Di Paolo for contemporary Italian, Maliks for refined Indian dishes or all-day dining at Fego and at Jack & Alice. Lomito specialise in Argentine beef and you can kick off with a cocktail in the glamorous bar. That ubiquitous favourite, Pizza Express, also has a Gerrards Cross branch.
The Apple Tree is a smart gastropub, and in the surrounding villages there are many pubs with a modern rustic vibe, where an excellent Sunday lunch is a regular offering. The Three Oaks, just out of town in Chalfont St Peter, certainly fits this category and has held a prestigious Bib Gourmand award since 2015.
Gerrards Cross sports and spas
Gerrard Cross's reputation for exclusivity also extends to its sports clubs. Golfers can tee off on the woodland course of either Gerrards Cross Golf Club, The Buckinghamshire Golf Club or Denham Golf Club. There are two very good tennis clubs, one on Bull Lane and one forming part of Gerrards Cross Sports Club, which also incorporates the cricket club. For fitness fanatics there is a David Lloyd Health Club in Beaconsfield or, for truly sybaritic sport and pampering, try The Langley Hotel, in nearby Iver, with its stunning 1,600 sq ft marble and mosaic lined spa.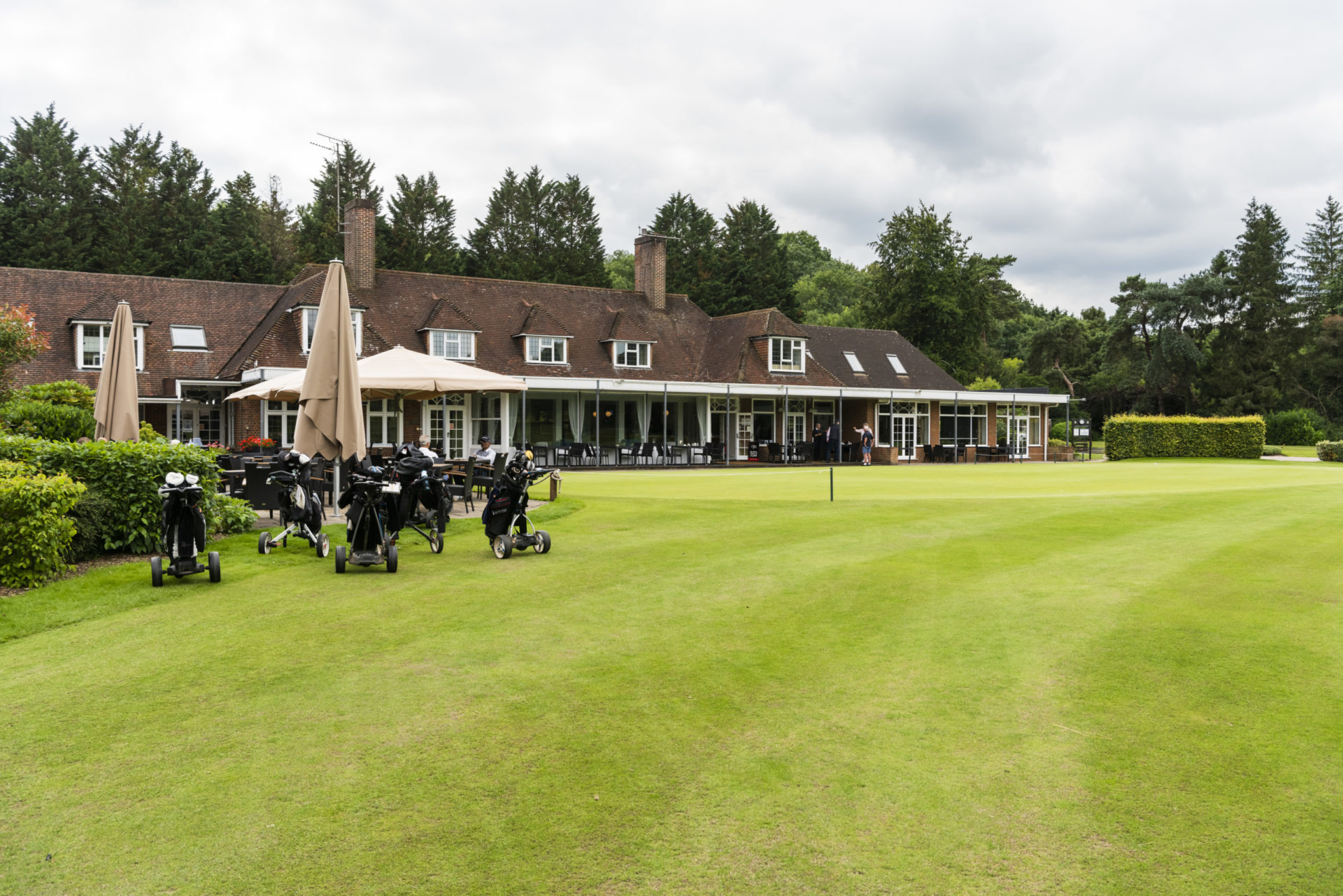 Gerrards Cross Golf Club
Country life in Gerrards Cross
As a 'gateway to The Chilterns', Gerrards Cross is perfectly placed for enjoying some of the best of English country life. It's one of the main reasons for the town's popularity. Gerrards Cross East and West Commons give you woodlands and ponds to wander amongst, as well as a much-loved children's playground.
Denham Country Park has water as its key attraction, with the rivers Misbourne and Colne running through it, and the Grand Union Canal just to the east. Black Park Country Park – next door to Pinewood Studios - is another outdoor attraction, perfect for walks and cycling in its wooded and heathland acres. Its special features include a Go Ape centre and ten miles of cycle trails.
Good schools – another reason to live in Gerrards Cross
Both state and private schools are well represented in the Gerrards Cross area. Gerrards Cross C of E Primary is Ofsted Outstanding while St Joseph's Catholic Primary achieves an Ofsted Good. Beaconsfield High School is Outstanding, as are Dr Challoner's Grammar School and High School, for boys and girls respectively.
Private schools in the area include St Mary's, Gayhurst, Maltman's Green, and Thorpe House. Many residents' children attend the International ASC School in nearby Hillingdon
Misbourne House in Gerrards Cross
Choosing desirable locations for our buyers is something we at Kebbell excel at, and we've ticked a large number of boxes in Gerrards Cross, where our Misbourne House development has a prime position less than 10 minutes' walk from the town centre and train station.
Within a stunning building, we have created just eight exquisitely designed 2 and 3 bedroom apartments, six including a home office. A gated entrance, underground parking and serene private tree lined gardens make this the perfect choice for making full use of this most desirable of Buckinghamshire towns to live in – Gerrards Cross.
Learn about Misbourne House in Gerrards Cross.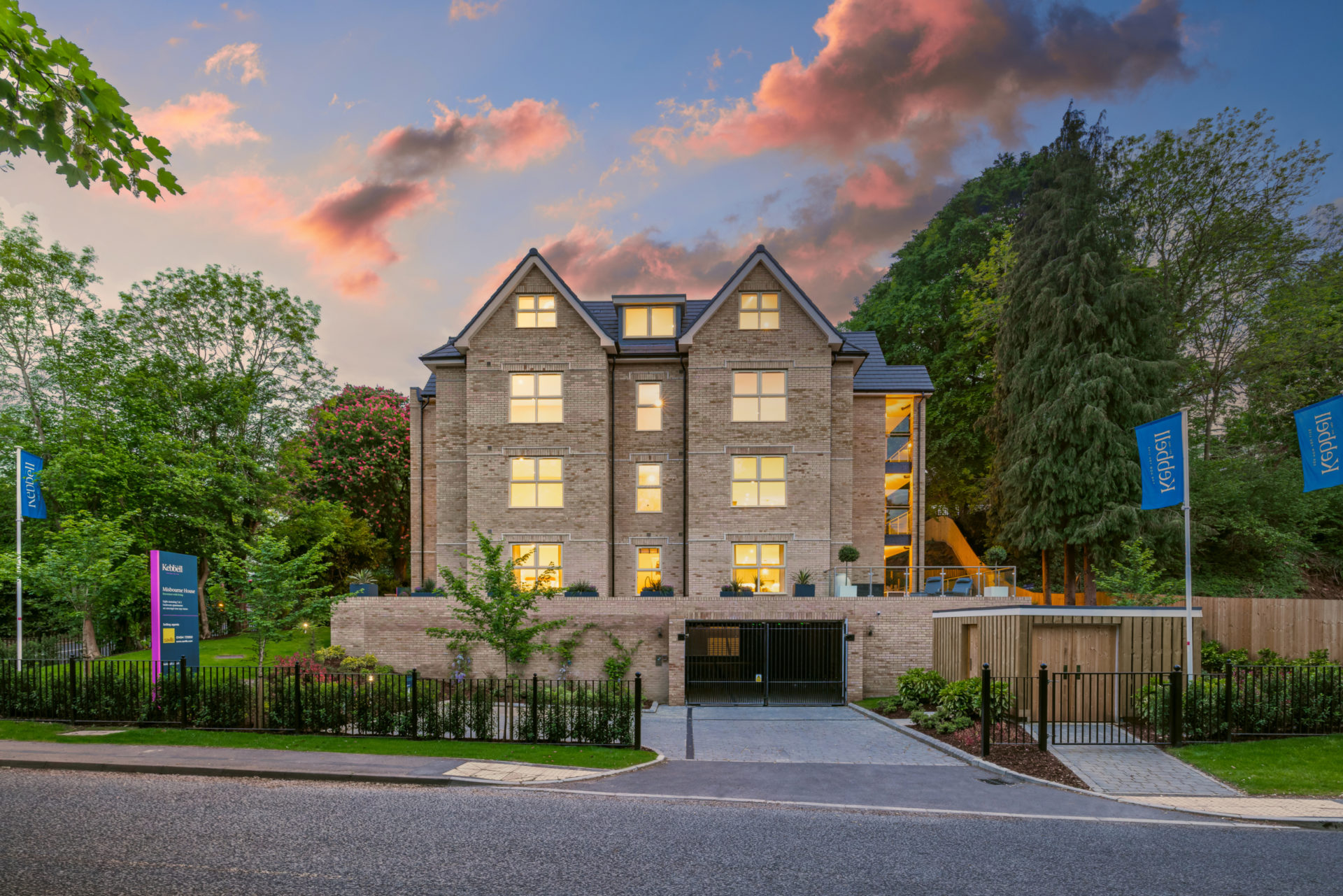 Misbourne House