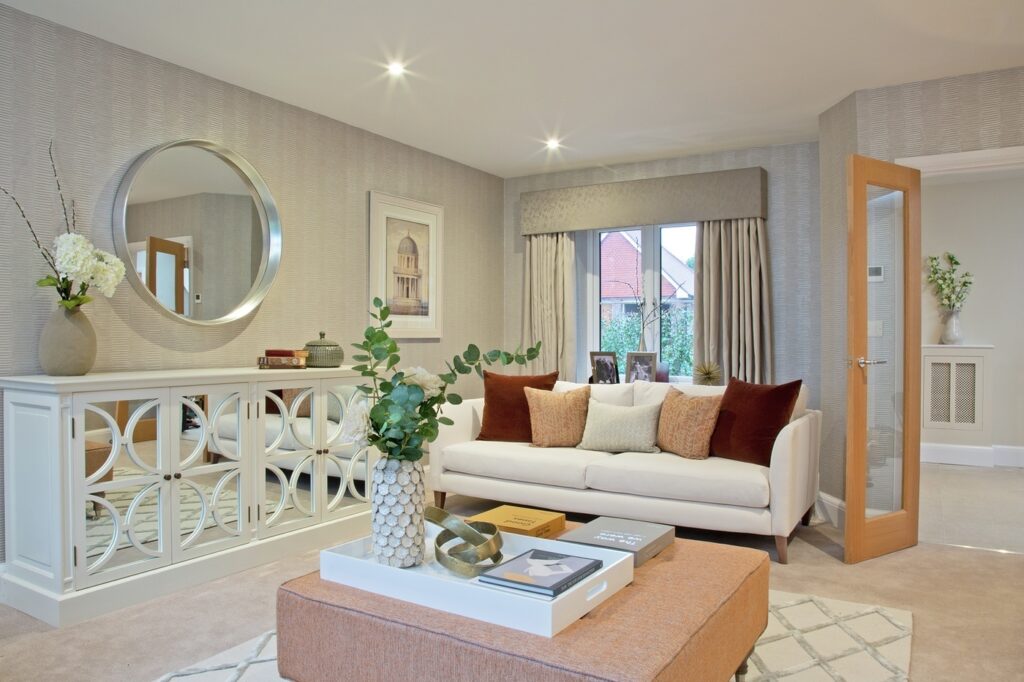 The Courtyard, Droxford
Autumn colours
New cushions, throws, even curtains if you're feeling more extravagant, will bring an instantly more intimate atmosphere. Use amber and gold tones tied together with deep jewel or fruity shades. Relax in the evening and indulge with mulled cider, hot chocolate and toasted marshmallows or just a simple pot of tea and think cosy thoughts.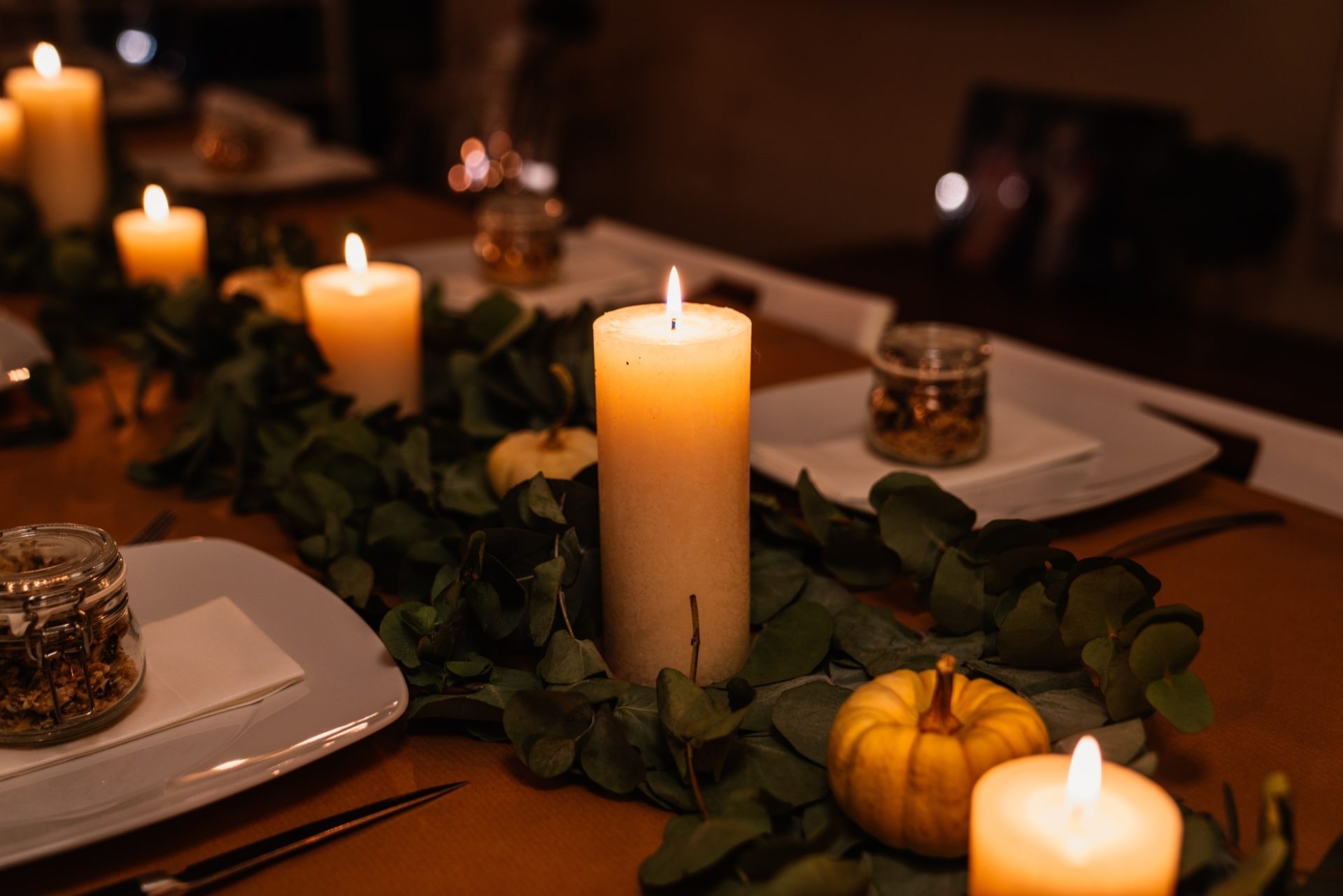 Let there be candlelight
Lighting candles is an inexpensive way to create atmosphere and evocative fluttering shadows. Whether you go for tea lights in decorative holders or sumptuous scented candles, the effect is wonderful. Carefully selected aromas can create the scent and effect of a crackling fire, even if you don't have one. (Just be careful to extinguish all burning candles before you go out or off to bed).
Textures and layers

Just like your own outfits, Autumn is the time to add velvet, fluffy or chunky knitted textures to the mix. Change your bedspreads, rugs, and cushions for those with textured finishes to create a comforting ambience. Brushed cotton bedding is another way to feel cocooned. With many variations of patterns and styles such as highland plaid or Scandi landscape themes, you'll find the perfect design to compliment your home style.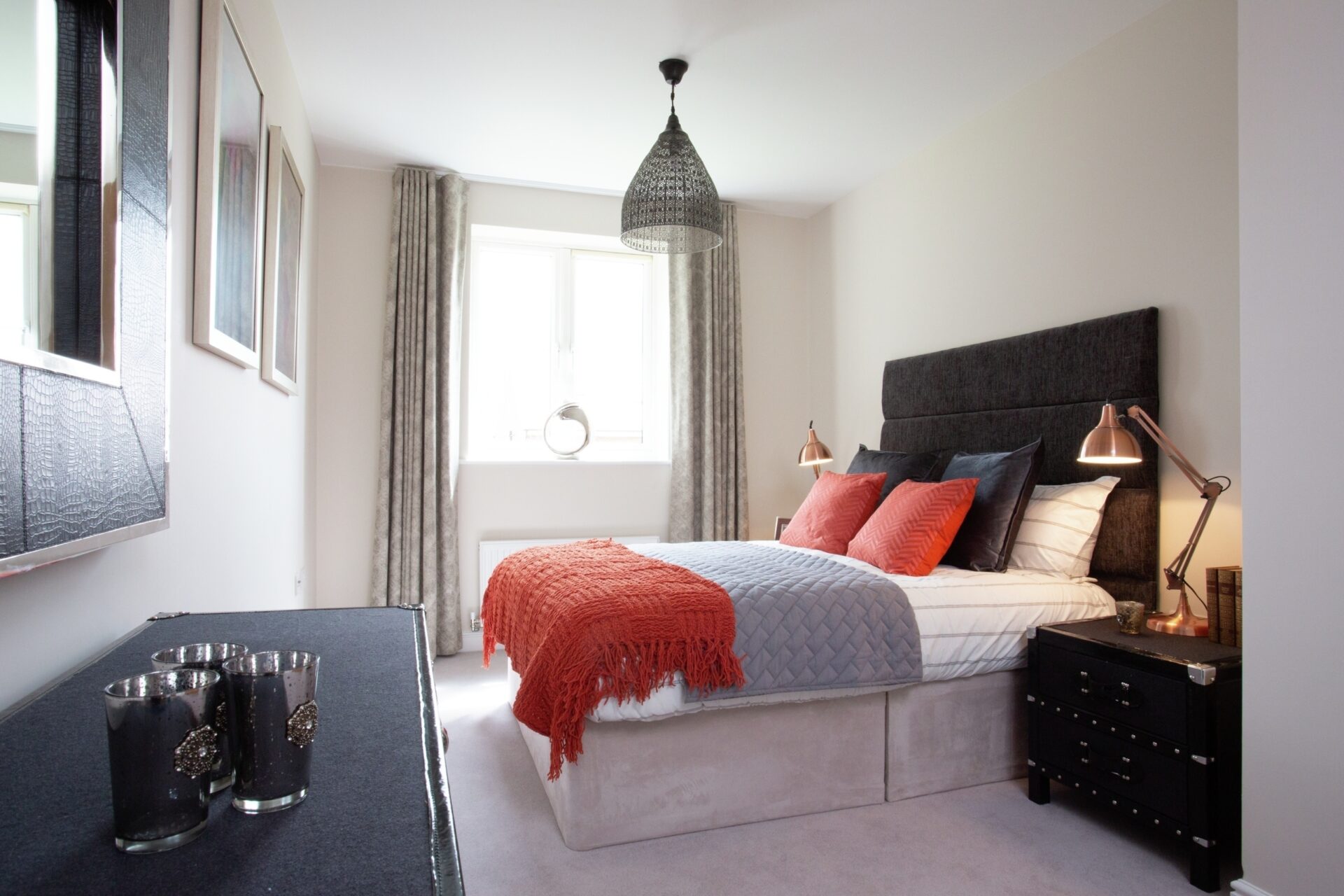 Heatherfields, Bordon
Leaves, fruits and pumpkins

Door wreaths aren't just for Christmas and nothing says 'welcome to my house' in a nicer way. At this time of year, postpone holly and fir cones and go for autumn foliage, berries, wheatears, dried seed heads and flowers to celebrate the season. Craft websites and magazines will show you how to make a wreath, but if you don't have the time, your local florist is another good option. Similarly, fill a rustic bowl full of squashes and pumpkins as a table decoration, the autumnal colours are perfect for setting the mood and you may even get round to eating them!
Autumn gardens

The air might be getting crisp but that doesn't mean you can't still enjoy the garden. A simple fire pit or chiminea with outdoor lighting, are all the ingredients you need to prolong summer nights into autumn evenings. Wrap up in a blanket or put on an extra jumper and enjoy your outdoor space.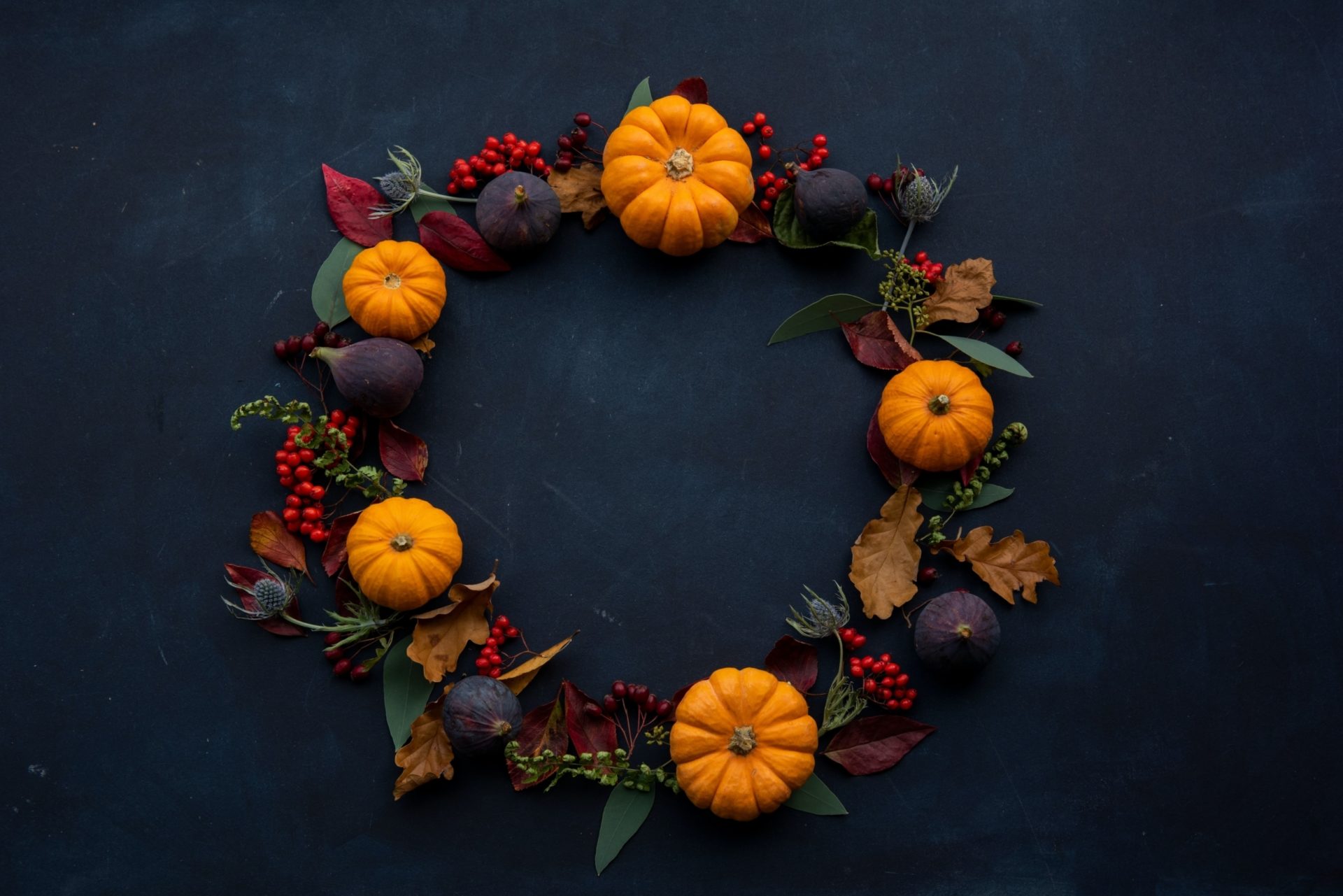 Autumn at The Courtyard

Autumn is the time to get cosy at home and relax before the Christmas season gets underway. At Kebbell, we always consider how our homes will look and feel throughout the year and one development which comes into its own in autumn is The Courtyard in the Hampshire village of Droxford.
With rural surroundings, rich in mature trees, and country walks in the South Downs National Park on your doorstep, it's the perfect location for enjoying autumn in all its glory. Several 4 bedroom homes remain available in this exclusive collection.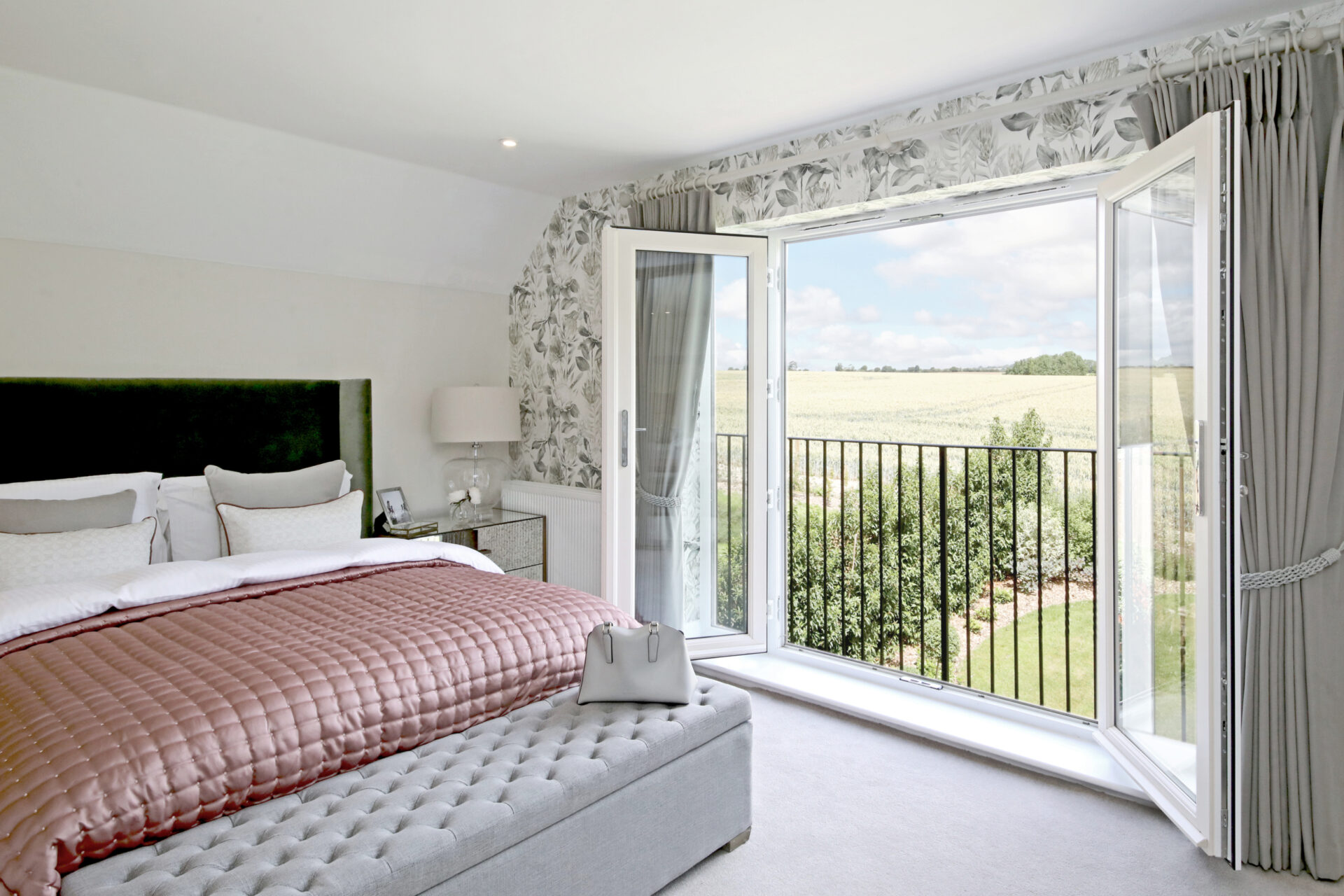 The Courtyard, Droxford
Find out more about these new homes in Droxford through The Courtyard development page or get in touch to book a viewing by calling us on 020 8901 8738.