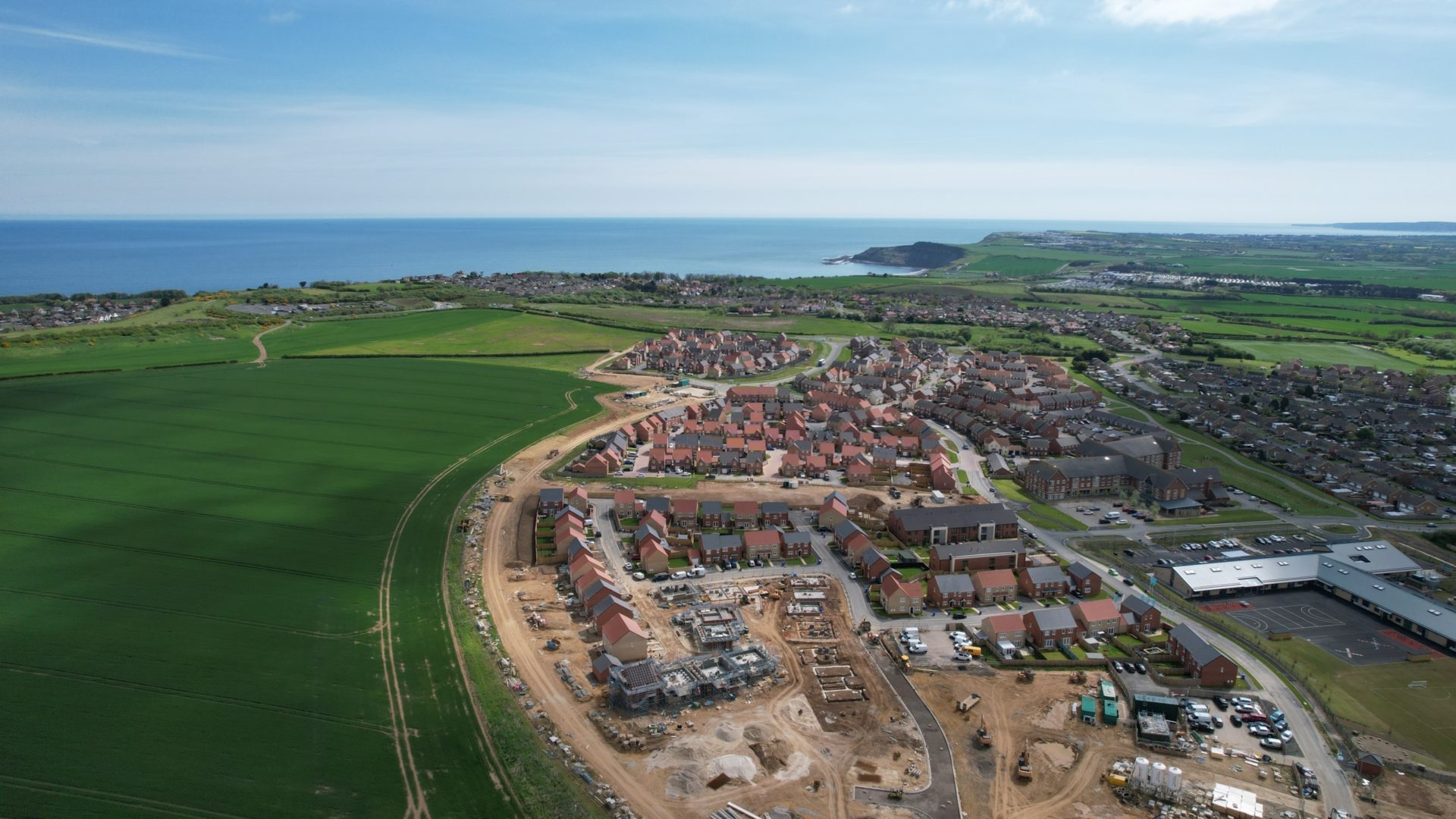 Cornelian Fields, on the North Yorkshire coast
We asked Michael why he chose Cornelian Fields?
Charlotte wanted to live by the coast. We were already living in West Yorkshire near Bingley where Charlotte's company is based, but the ability to work from home because of the pandemic allowed us to make the move to be by the sea. I am a freelance musician and spend a lot of time travelling up and down the UK and because of work we had never really had the luxury of choosing where to live before. We spent a few weekends looking up and coming down the coast and I saw what Charlotte loved. The bays and wilderness are stunning. I then drove up to look at some properties by myself and came upon Cornelian Fields near Scarborough.
What were you looking for in a new home?
We had already spent a lot of time looking at properties and had been let down a lot. At the time we were in a nice three bed semi-detached with lots of space. We don't have children or pets, but we do have a lot of stuff! We wanted a similar sized property but not bigger, near the coast. When I arrived at Cornelian Fields, I asked to see a three bed detached house but the sales advisor told me the only property that would be available for when we needed it was a four bed detached home.
This was also my first time looking for a new build home, which can be tricky when you are effectively standing on a building site and the new home you are thinking of buying is in effect a shell, although of course I was able to look at the show home. I was told other people were looking at the remaining four bed and realised there was no time to lose, so I moved very fast. Having driven away and taken a few minutes to think, I drove back and handed over the reservation fee.
Charlotte had told me to look at a three bed home, and not to buy a new house or a house on an estate. I came away having reserved a four bedroom, new home as part of the Cornelian Field development!
At the same time, we were selling our previous home during the time of the Stamp Duty holiday and it was mad. Nine people came round and wanted to buy our house in two days. I have bought and sold houses my whole life, but I have never seen anything like it!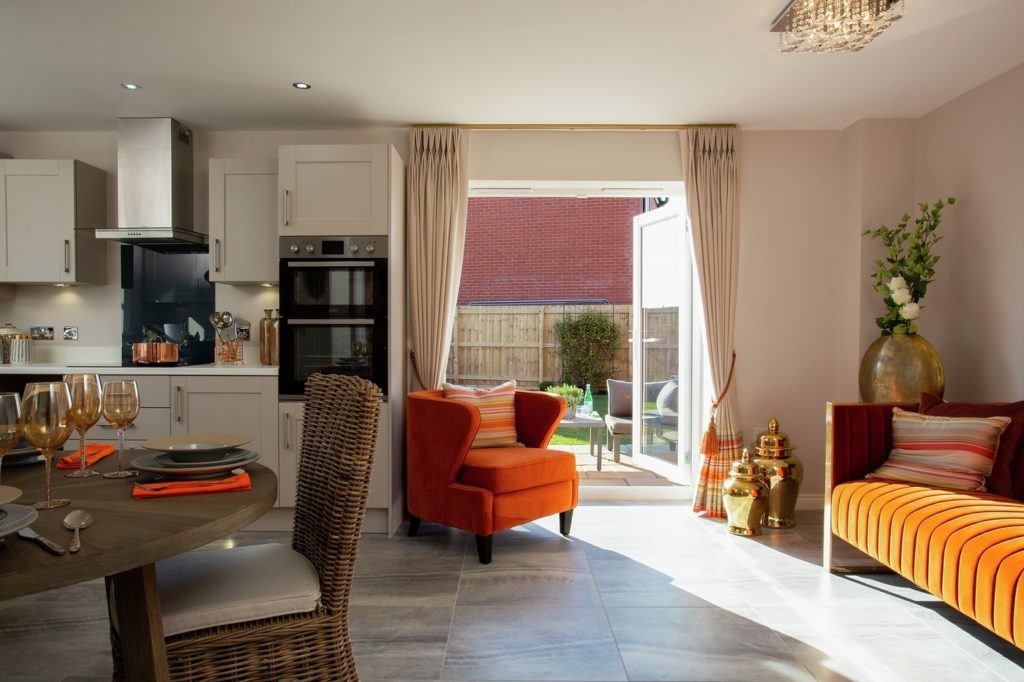 Kitchen in the four bedroom show home at Cornelian Fields
What do you think are the best features of your new house?
We love our kitchen which is a huge space, with lots of modern storage and a marble floor. We got to choose the colours of the kitchen and opted for black units with white worktops which is slightly impractical and a lot of work to maintain but it looks like a dream kitchen. We also have a spacious drawing room with doors onto a patio area, and enough bedrooms to have two home offices.
We bought two large sofas for the drawing room with my piano as I am a pianist by trade. I called Charlotte when I was out shopping because I saw two huge, mirrored cabinets which I loved for the bathroom. I asked her if I was mad to spend £500 on two cabinets, and she said yes but I bought them anyway and we love them! The walls are a very nice soft grey throughout the house.
Were you able to make any alterations to the property whilst it was being built?
Yes! We really wanted a large summer house and the garden was certainly big enough so we asked for a concrete base to be fitted in the garden. The garden was then designed to have two tiers, with a path down the middle and steps down to the base. The 20 by 10 ft summer house fitted perfectly on its base and the garden is now nearly finished.
The large south facing roof has allowed us to fit 16 solar panels to reduce domestic fuel cost and is environmentally a sound investment.
What do you like about the area? Do you take advantage of the areas of natural outstanding beauty around you?
We go for a walk to the bay and around the area every weekend morning, collecting a coffee from the local coffee hut. It is a steep walk back and totally wild. Dalby forest is 20 mins away and the area is part of The North York Moors so is excellent for mountain biking and you can also cycle up the coast. It's just stunning.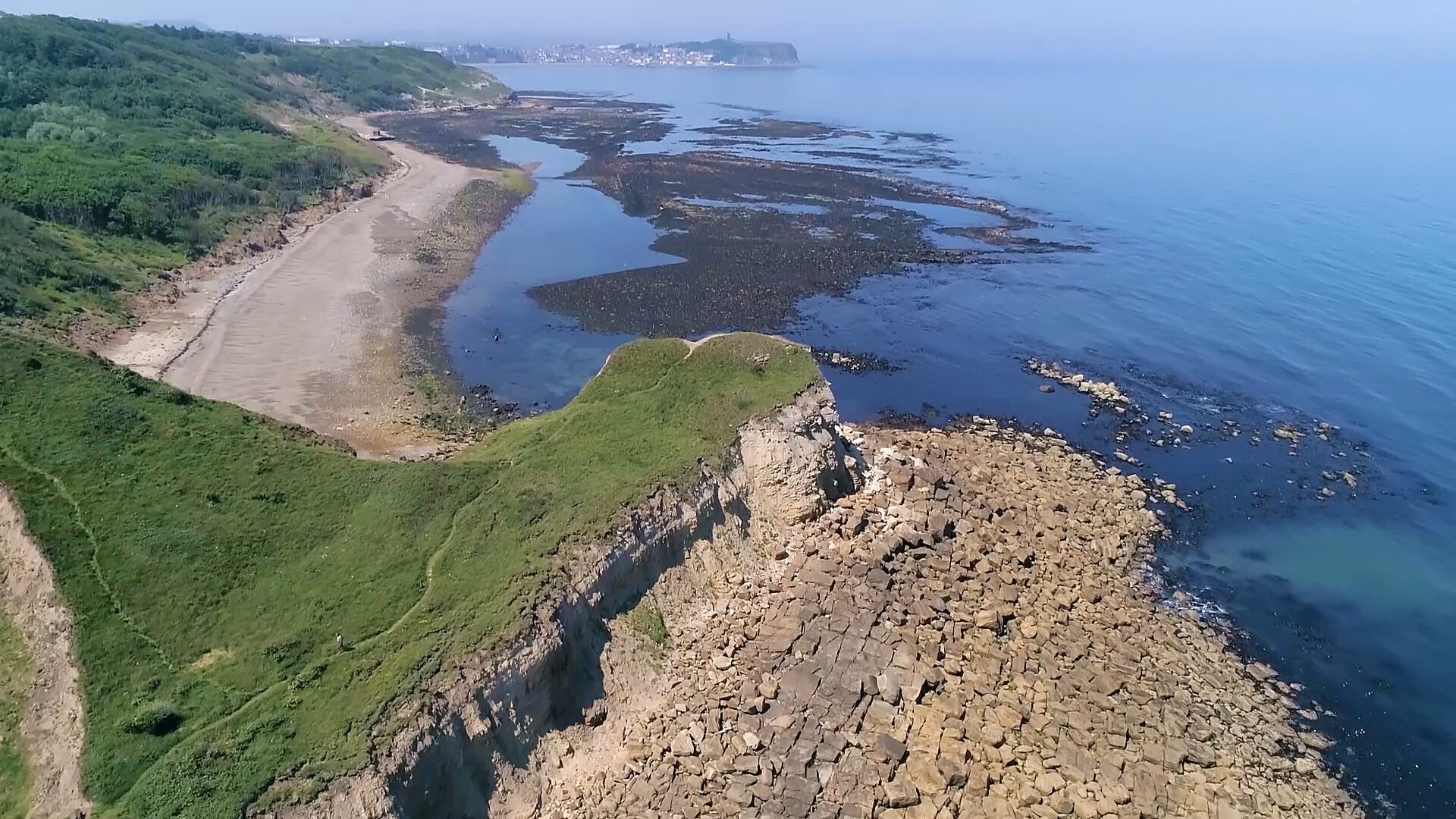 Cayton Bay Coastline, just minutes from Cornelian Fields
How was your experience with Kebbell?
Everyone we have encountered along the way from Jill, the sales advisor, to Mike Mulligan, the site manager to the handyman and the guys that drive the diggers are all very nice and try to sort whatever you need as soon as possible. Nothing is too much trouble. I am not a fan of a sales pitch, but Kebbell weren't pushy in any way, just helpful.
We looked at the Kebbell video about coastal living and thought it was very well put together. There is also a nice sense of community, and our neighbours are lovely.
One of the biggest pluses is the high standard of fixtures and fittings. The details make all the difference, even the door handles. We looked at lots of properties, but it wasn't one single thing that sold the house to us. Everything fitted the bill from the location, spaciousness, size of garden, quality of the build to the workmanship.
Our overall experience has been nothing short of excellent. The specification of the house suits our needs perfectly. Kebbell helped us make the most of the south-facing aspect and their idea to tier the garden was inspired! It's the first time we've bought a new home and throughout the entire purchase we were supported by Jill, and we can't thank her enough for everything that she did. She was always available to answer queries, she helped us make decisions on our kitchen design and bathroom fixtures and fittings, and she gave us advice on getting to know the local area. The whole building team were also terrific with our client add-ons and we are delighted with the finish of the house.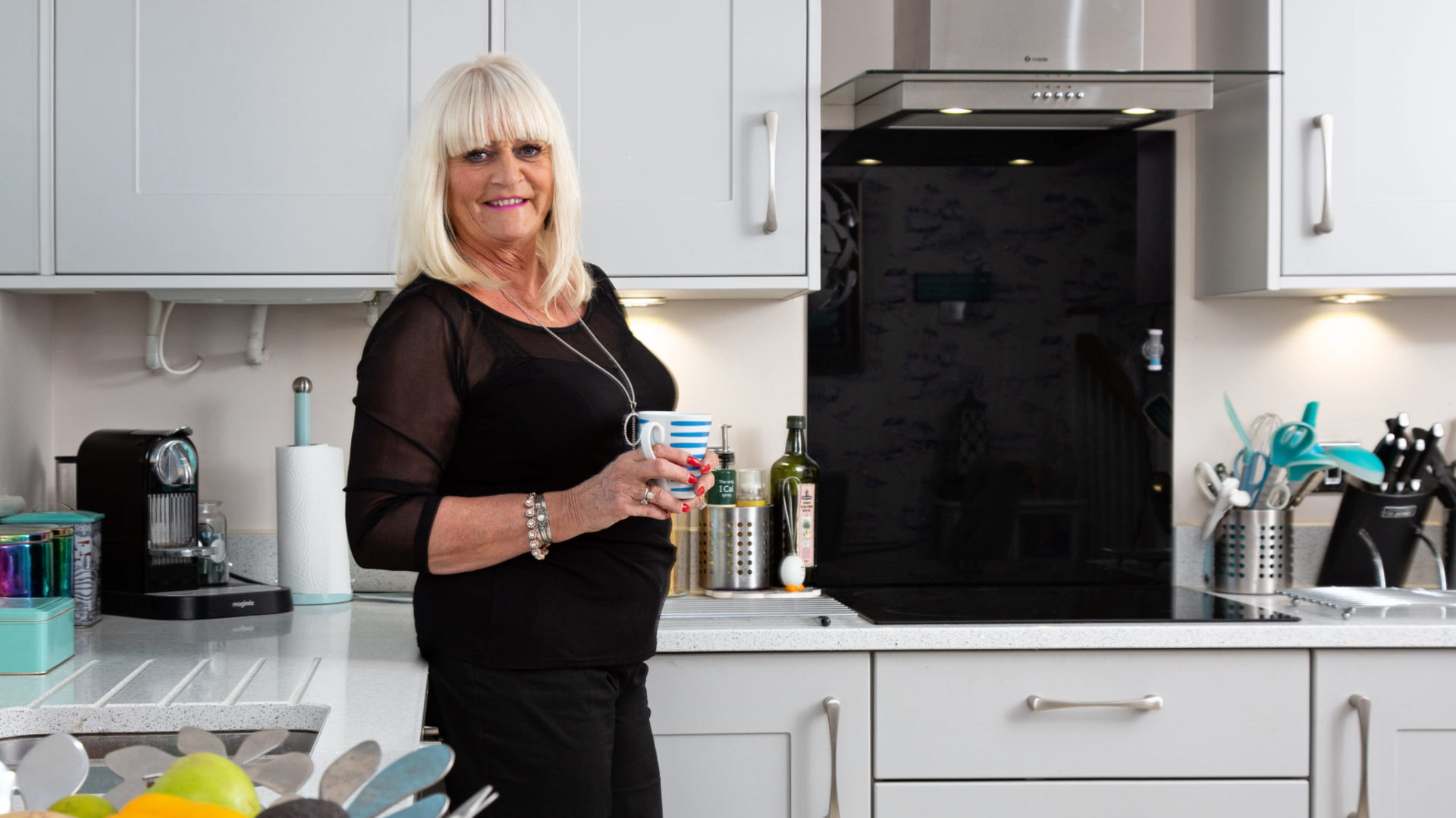 Jill Hayward, Sales Negotiator at Cornelian Fields