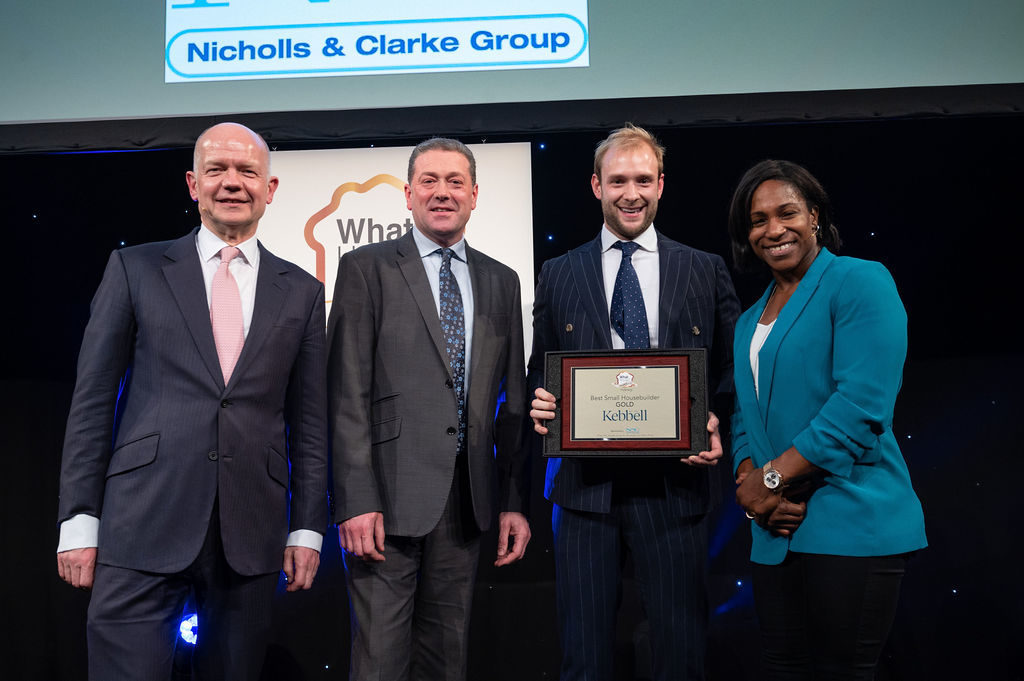 On Friday 18th November, Thomas Kebbell was presented with the Gold award, the highest level of recognition in a fiercely fought category.
The judges report read "Kebbell constantly questions and evolves, be the challenges local or global. A worthy gold winner in an inspirational category."
The judges recognised that over the last few years we have adapted our product and service to meet the ever changing needs of today's home buyers. We look at everything from the customers' point of view so that we can build carefully considered, high quality homes that are in tune with the life people want to live. Always testing ourselves against our brand ethos, "For How You Live", is our working philosophy and an internal mantra that influences everything we do from the ground up.
This award is a recognition not just of the work that everyone at Kebbell has put in over the last year, but of all the work that has built Kebbell over the last 70 years! Thank you to everyone who continues to play a part in making Kebbell what it is.
We are excited to continue bringing homes of style and substance to our residents in London, the Home Counties and North Yorkshire. To find out more about our current projects visit the new homes page.