Plan your redesign for how you live. Take some time to plan first before jumping in. Think about how you use, and live in your kitchen. A starter is to look at the 'work triangle' – ensure the hob, the sink and the fridge are each laid out in a triangle pattern. This layout allows for space around each key station while ensuring they are conveniently close to each other. Also, try to factor in as much storage as possible. A clear work surface looks clean and fresh whilst integrated bins are the gift that keeps on giving!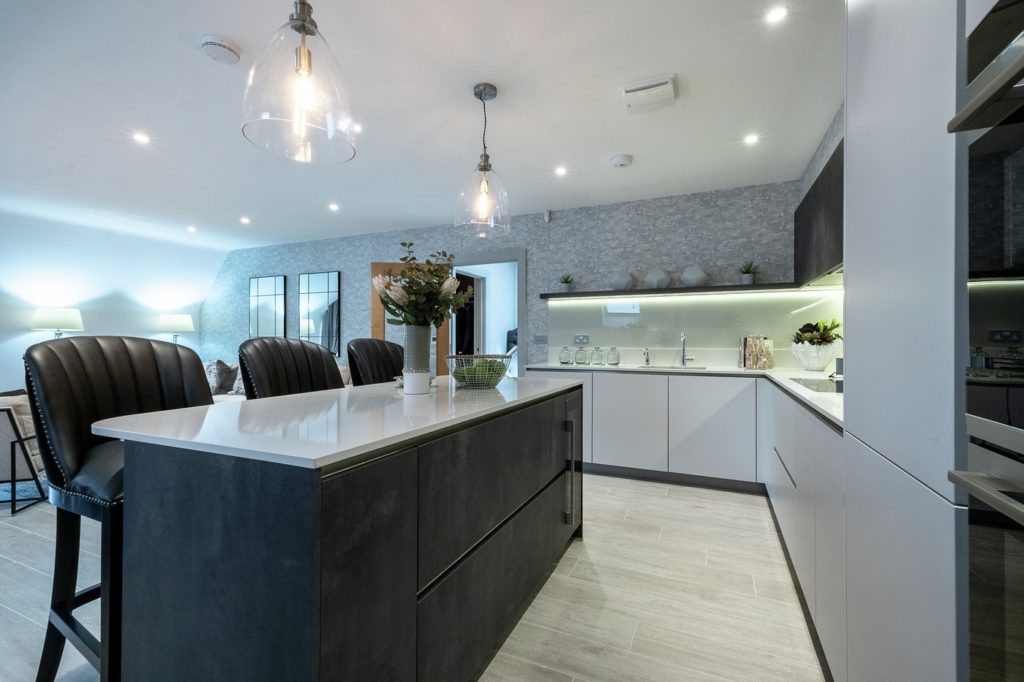 Restyle, revamp and reuse Cabinets take up the most wall space in a kitchen, so focus on them next. Before you start stripping your kitchen of its original cabinet doors, consider if a lick of paint will do the job. Many kitchen styles are timeless and a coat or two of good quality paint will spice up your new look. With cabinet refinishing, you have plenty of options to consider. Do you want a gloss finish to protect against stains and damage? Or would you like a rich stain finish?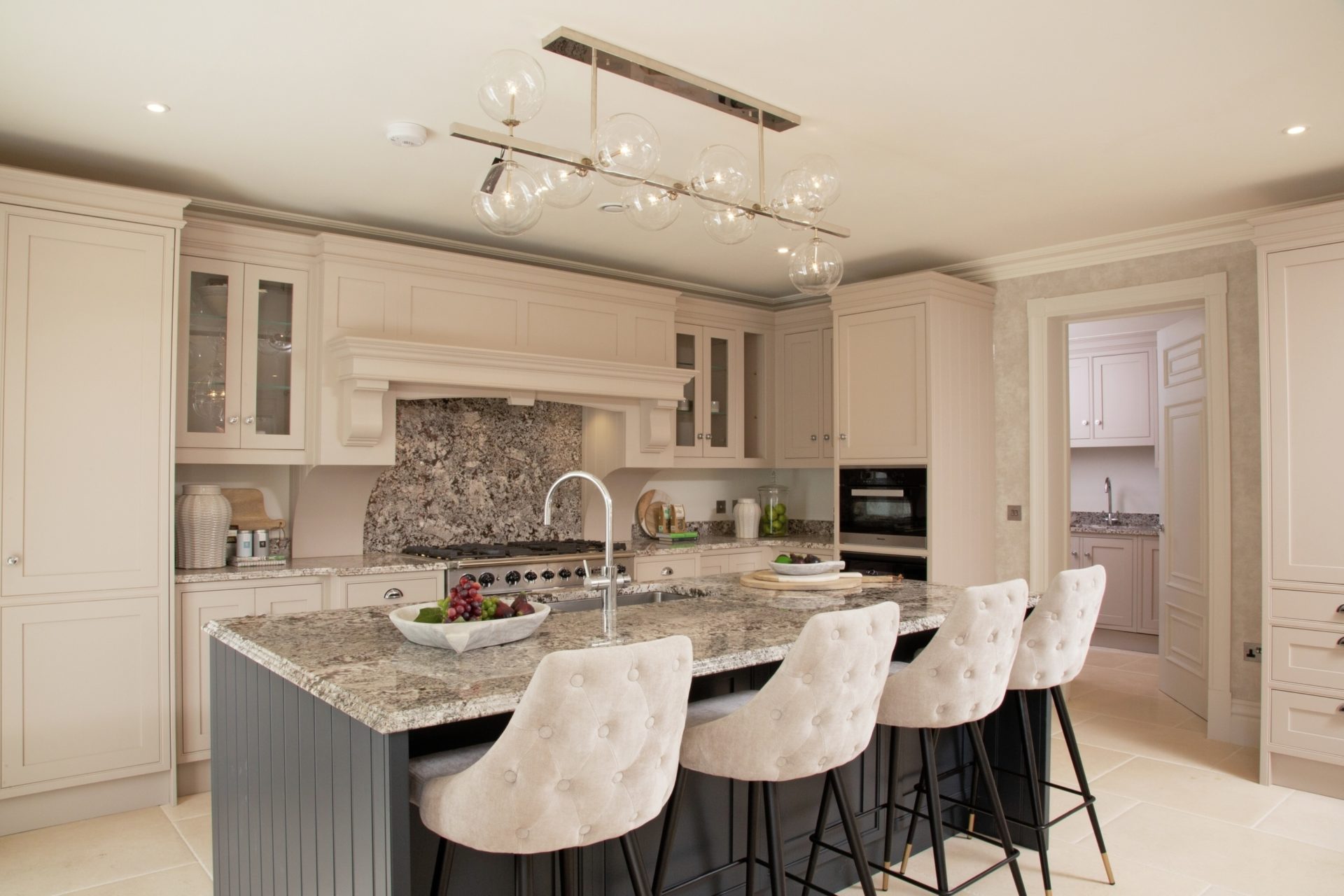 Paint with all the colours of one colour Exploring the varying shades of a colour palette and contrasting finishes creates a desirable aesthetic in the kitchen and is the perfect way to make a kitchen design stand out. Add a pop of colour to your kitchen by focusing on the less visible features such as drawer and cupboard interiors. It's these subtle features which add a fun twist to your aesthetic and it can change the whole feel of the room. Alternatively, if you are looking to make a statement, then decorate with re-painted bar stools or a bold piece of artwork for the wall.
Light it up Lighting is the most valuable tool to have in your arsenal and it can be a cost-effective way of adding drama to any room design. Spotlights are a fantastic alternative for a sleek modern feel. Style your kitchen to be worthy of the cover of Ideal Home with an elegant feature pendant light. Uplighting, cabinet lighting and plinth lighting will add depth to your new kitchen and draw your eye creating interest and appeal with ease.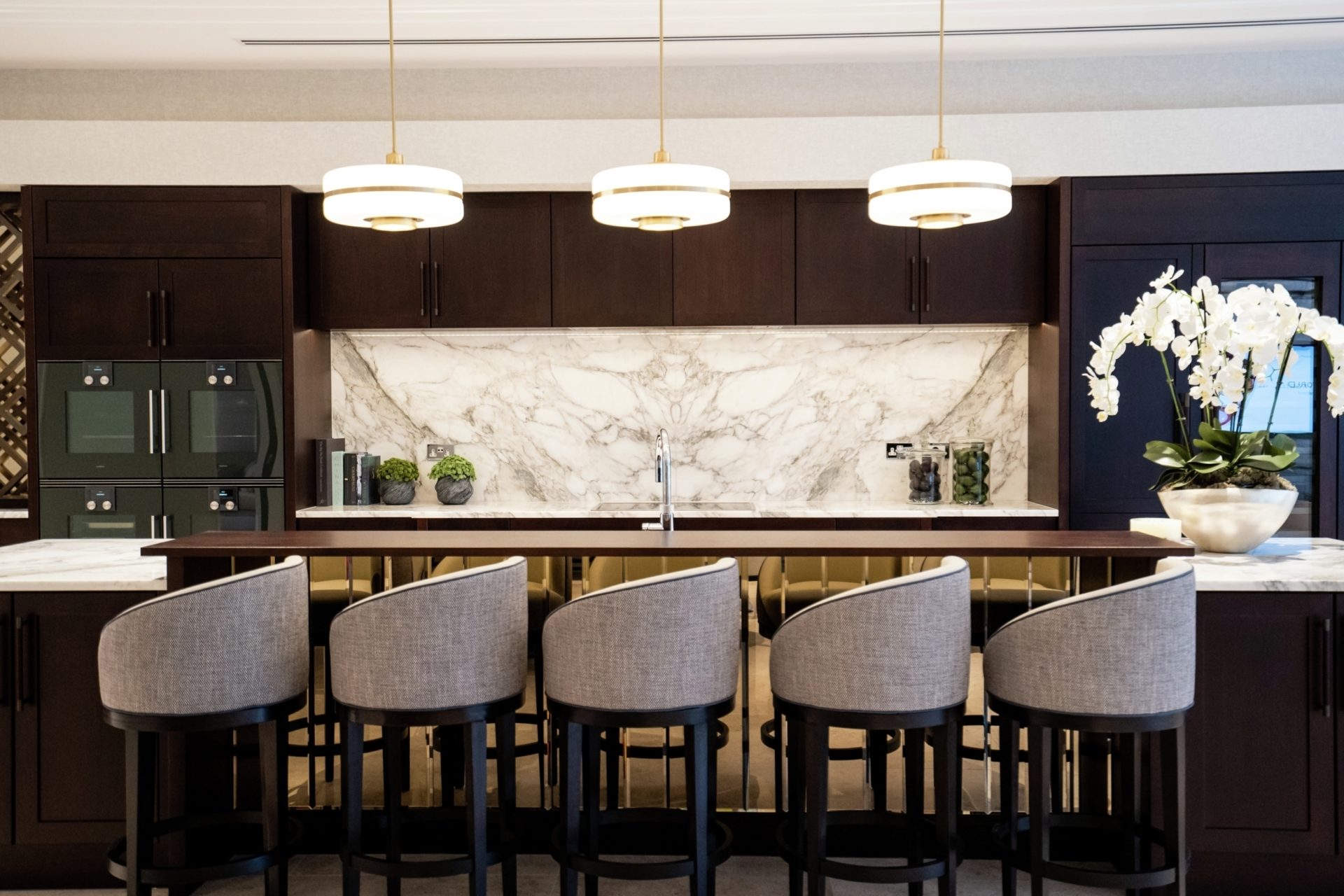 Go wild with wallpaper A feature wall is a trick of the trade-in going the distance to top off your kitchen design. The design could be as simple as exposed brickwork, a vibrantly painted wall or a bold wallpaper choice. Keeping it to a single wall will contain your inner chaos and keep you wanting more. To elevate any scheme and draw the eye, choose a colour that will tie in well with your chosen colour scheme but don't be afraid of being adventurous!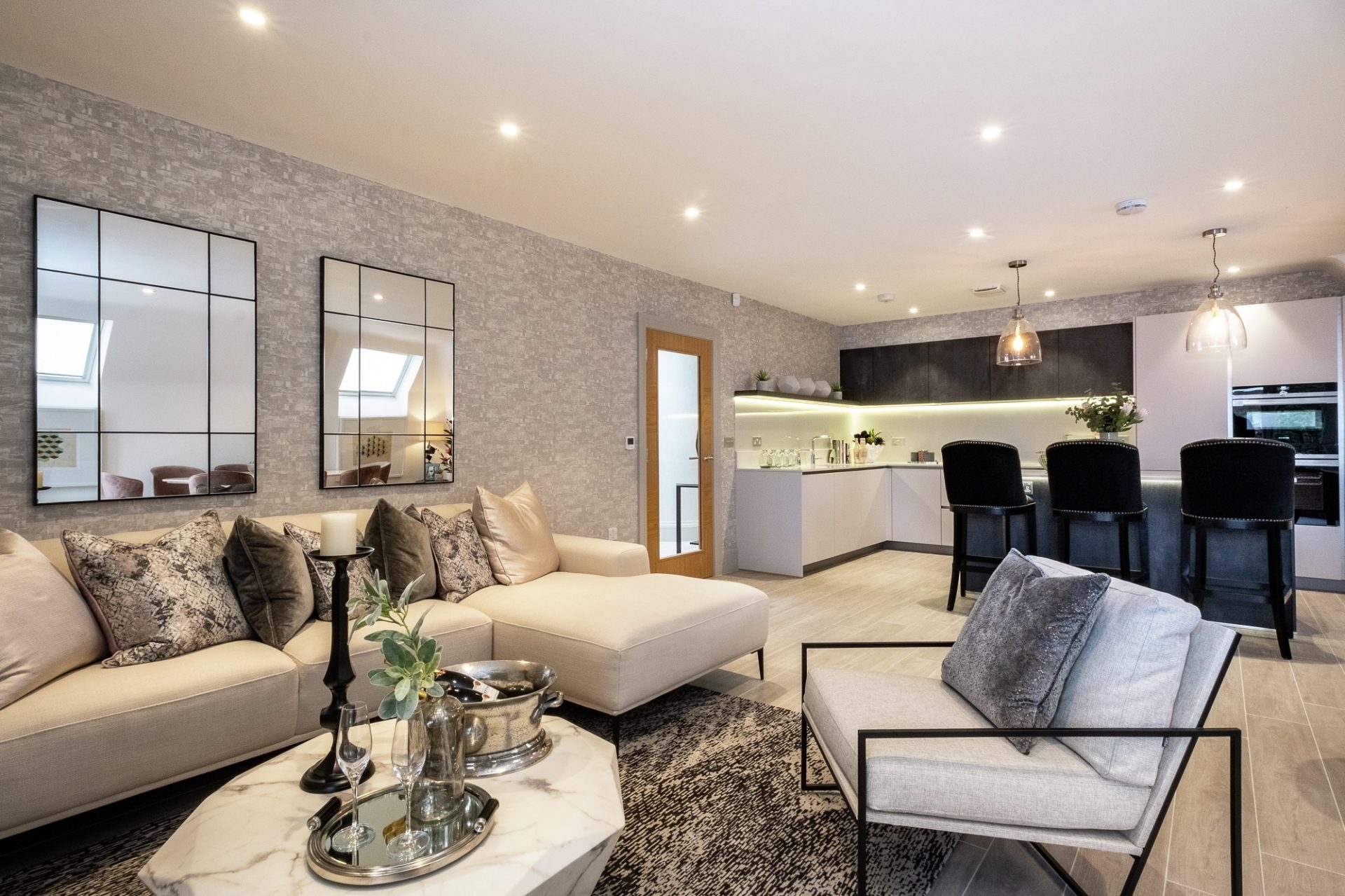 A bottom up approach New flooring will generate huge 'new kitchen appeal'. Think carefully and wisely about your choices. Stone or ceramic are the choice for many with their hardwearing qualities but seek advice on grout choices. Too light and they will stain, too dark and the broom won't leave your hand. Alternatively, explore man-made look-alike flooring options. They are comparatively economical, easy to maintain and are tough competition for the real thing. Find what works for you and your lifestyle. Your floor choice can work wonders giving your kitchen a bright and clean feel whilst complementing your colour scheme throughout.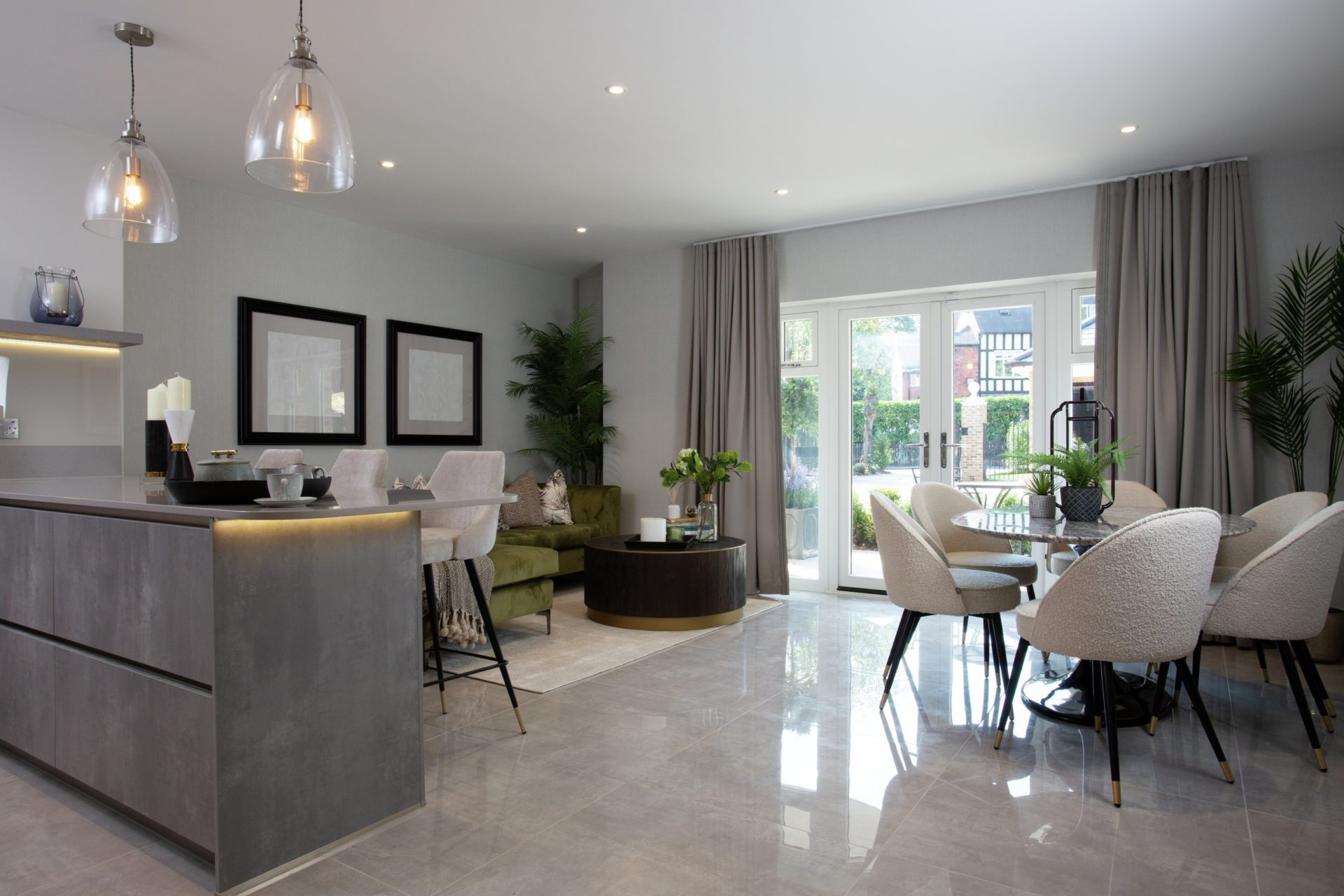 The extra step To ice, the cake, integrate your appliances. It is an expense that will pay off to give your new kitchen a sleek and sophisticated look. In an age of open plan living, we want to be able to admire our kitchens with pride from all angles.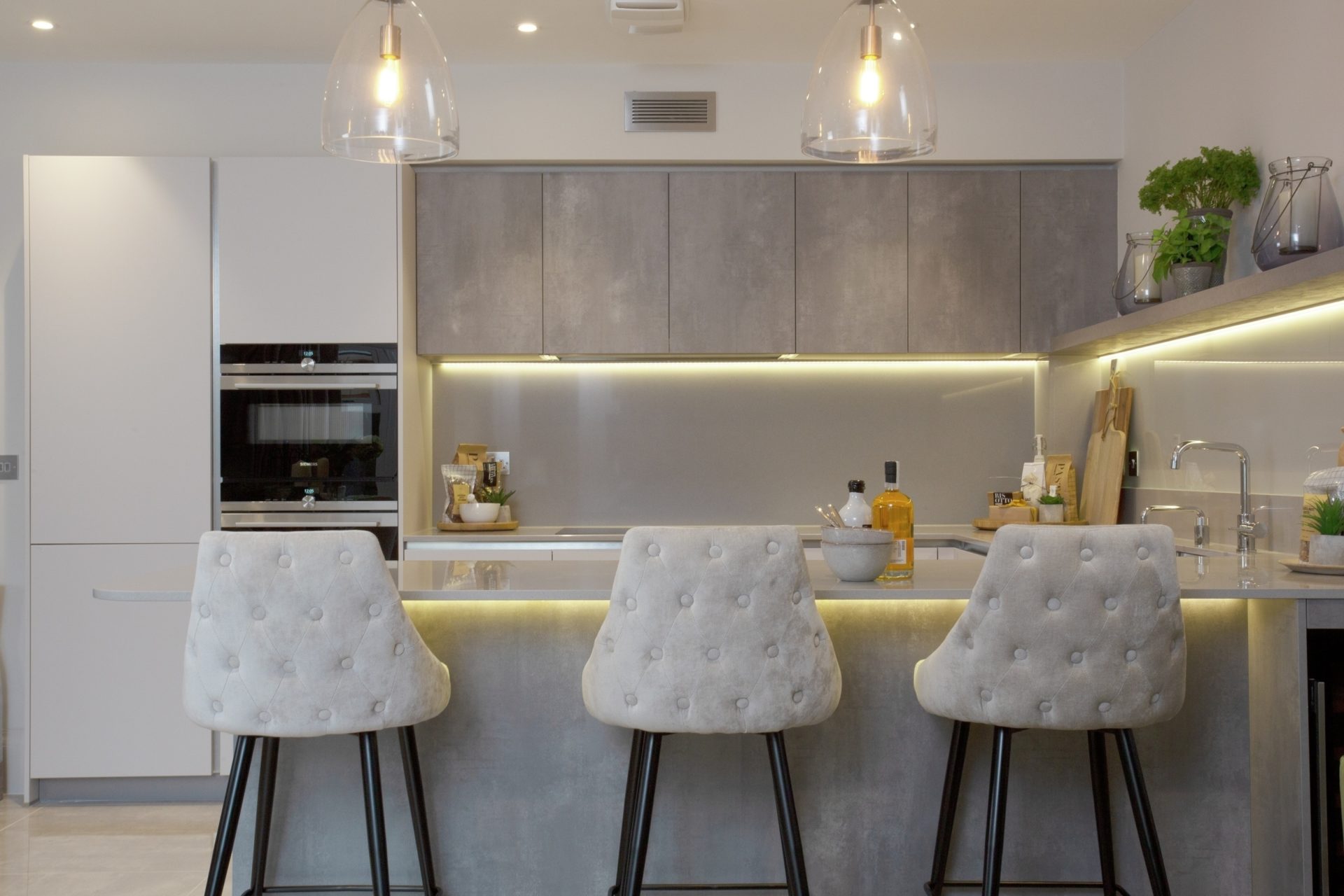 Explore the range of Kebbell kitchens through our new homes page to discover a style that fits the way you live.