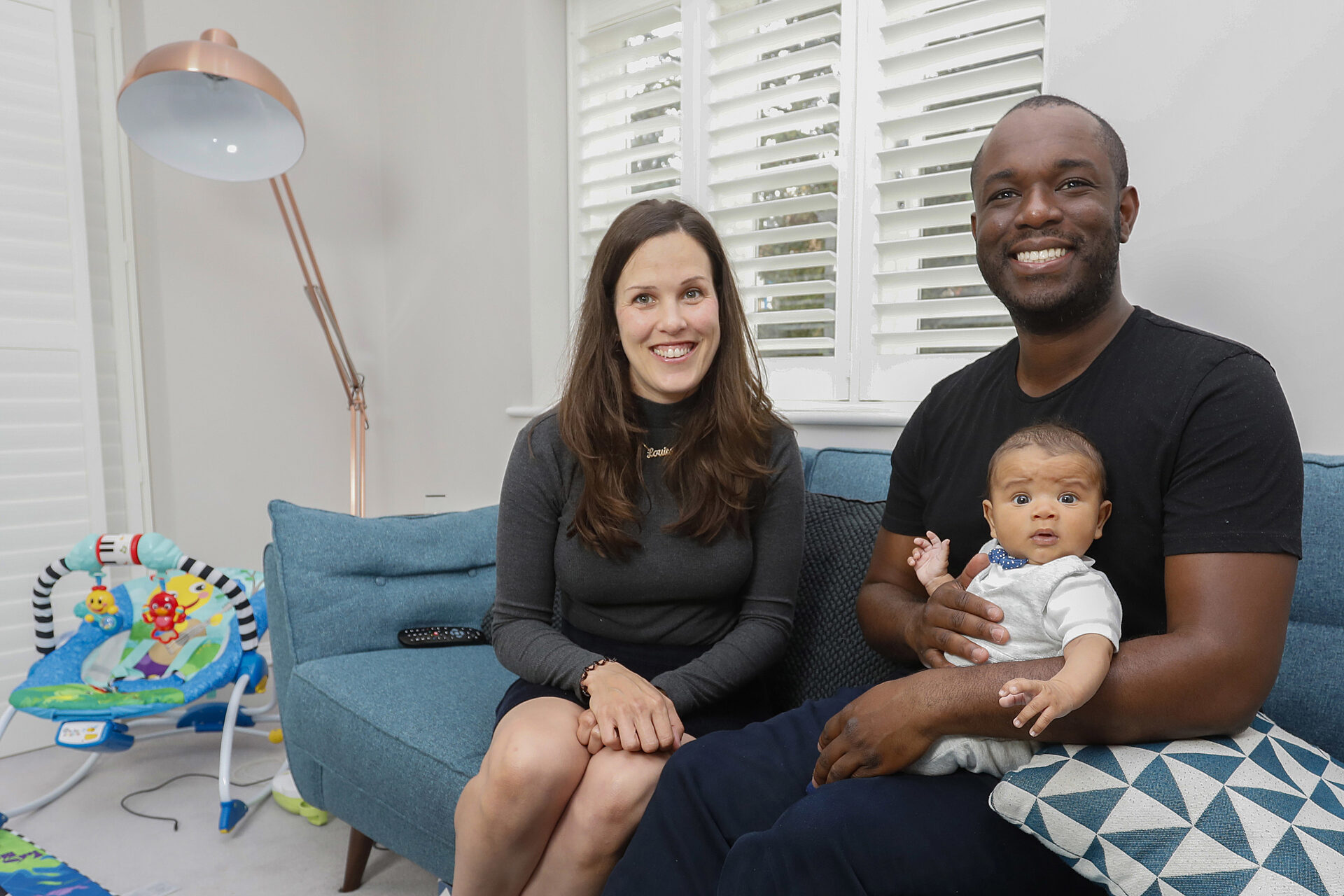 "

We loved the finish of the apartments, as well as the landscaped grounds around the property"
"There were lots of features we really liked," explained Chris, 33, including the excellent finish and great location in a green area close to Kingston-upon-Thames town centre. There are also very good schools nearby."
Now, with a new addition to the household in five-week old baby Rogue, Chris, a recruitment head and Louise, 32, a special needs teacher, are delighted, not only by the high specification of their well-appointed property, but also the exceptional levels of comfort and generous space spanning two levels. Of special appeal to the couple was the separate living room and kitchen/​breakfast area which they can make the most of with a young family.
"This was the only duplex apartment we could find in the area we wanted to be in and it fulfils everything we were looking for," said Chris. ​"We loved the finish of the apartments, as well as the landscaped grounds around the property.
"We were also treated to efficient, professional and helpful service at all times by the sales team at Kebbell Homes .We would definitely buy from them again."
There are six three storey houses and four one and two bedroom apartments at The Maples, with houses arranged in two terraces and rooms inventively designed over three split-level floors. The apartments enjoy a quiet, secluded setting, surrounded by gardens at the rear of the development.
Chris and Louise's immaculate duplex apartment includes two double bedrooms with a first floor bathroom and a separate living room featuring a balcony overlooking the communal gardens, plus the security and exclusivity of an allocated parking space behind electric security gates.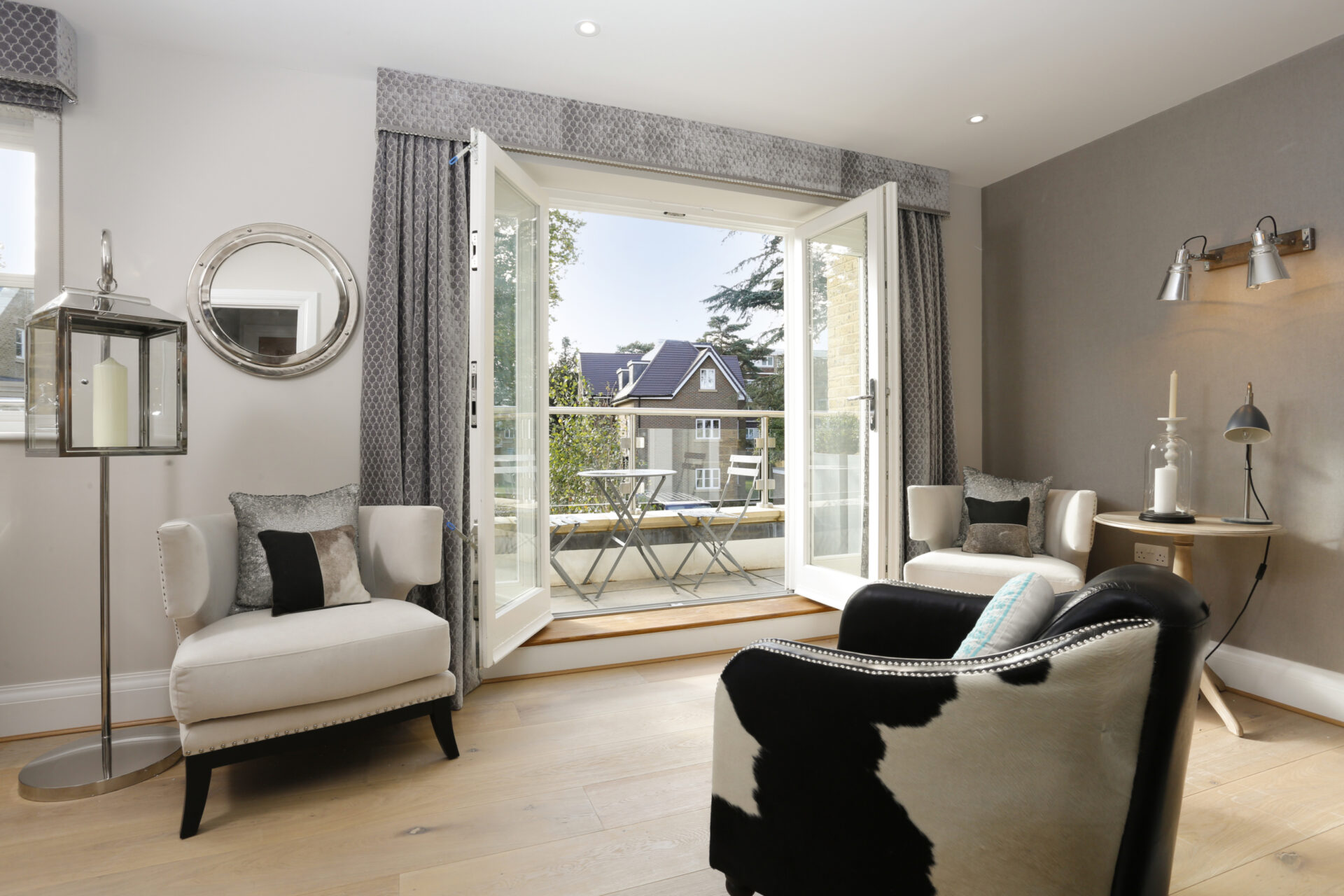 View from the dining area of an apartment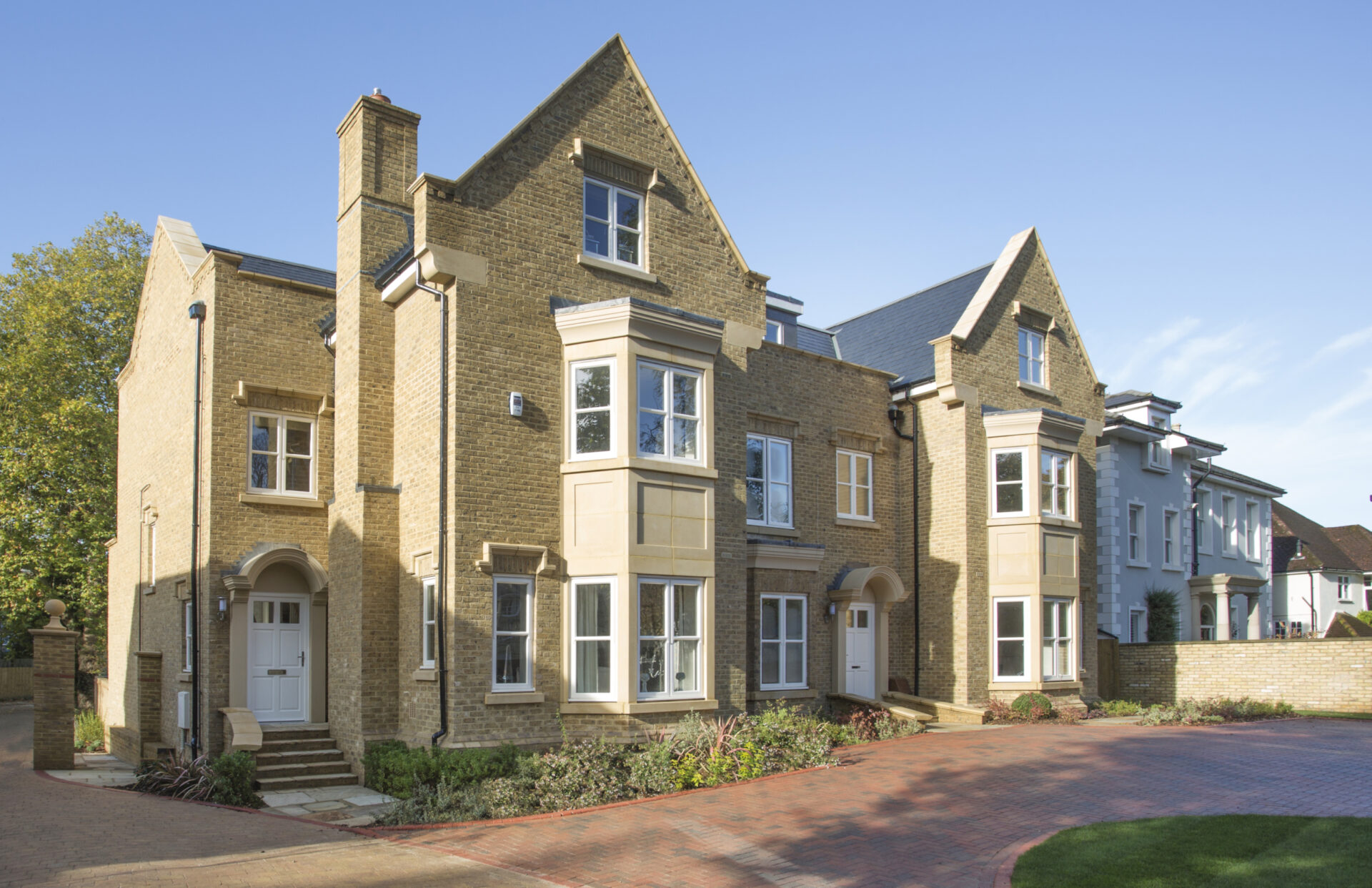 The handsome houses at The Maples
The couple needed only a 5% deposit to secure their home using the Government backed Help to Buy scheme. The scheme allows home buyers to buy a new home under the value of £600,000 with just a 5% deposit and 55% mortgage, the final 40% being made up by an equity loan from the Government. The scheme is not just limited to first time buyers, so existing home buyers looking to move to a beautiful Kebbell home can also use the scheme.
Andrea Fawell, Sales and Marketing Manager at Kebbell Homes said: "With its generous space on two levels and landscaped setting our duplex apartment was just perfect for Chris, Louise and their new baby.
"The Maples is in a superb location, with Bushy Park, Hampton Court and the River Thames nearby, as well as excellent primary and secondary schools to choose from. Transport links are also excellent, with Heathrow Airport only nine miles away and Central London 14 miles. Hampton Wick train station is within walking distance of the apartment, while major road links are easily accessible."