Richard Donnell at Zoopla says: "Our analysis shows that first time buyers are seeking out the most affordable areas which deliver the best value for money in terms of accessibility and property type and size. In the highest-priced markets, first-time buyers are seeking two-bed homes but across large parts of the country first-time buyers are seeking out three-bed homes."
Our highly successful developments, Cornelian Fields and Heatherfields offer a range of advantages for first-time buyers.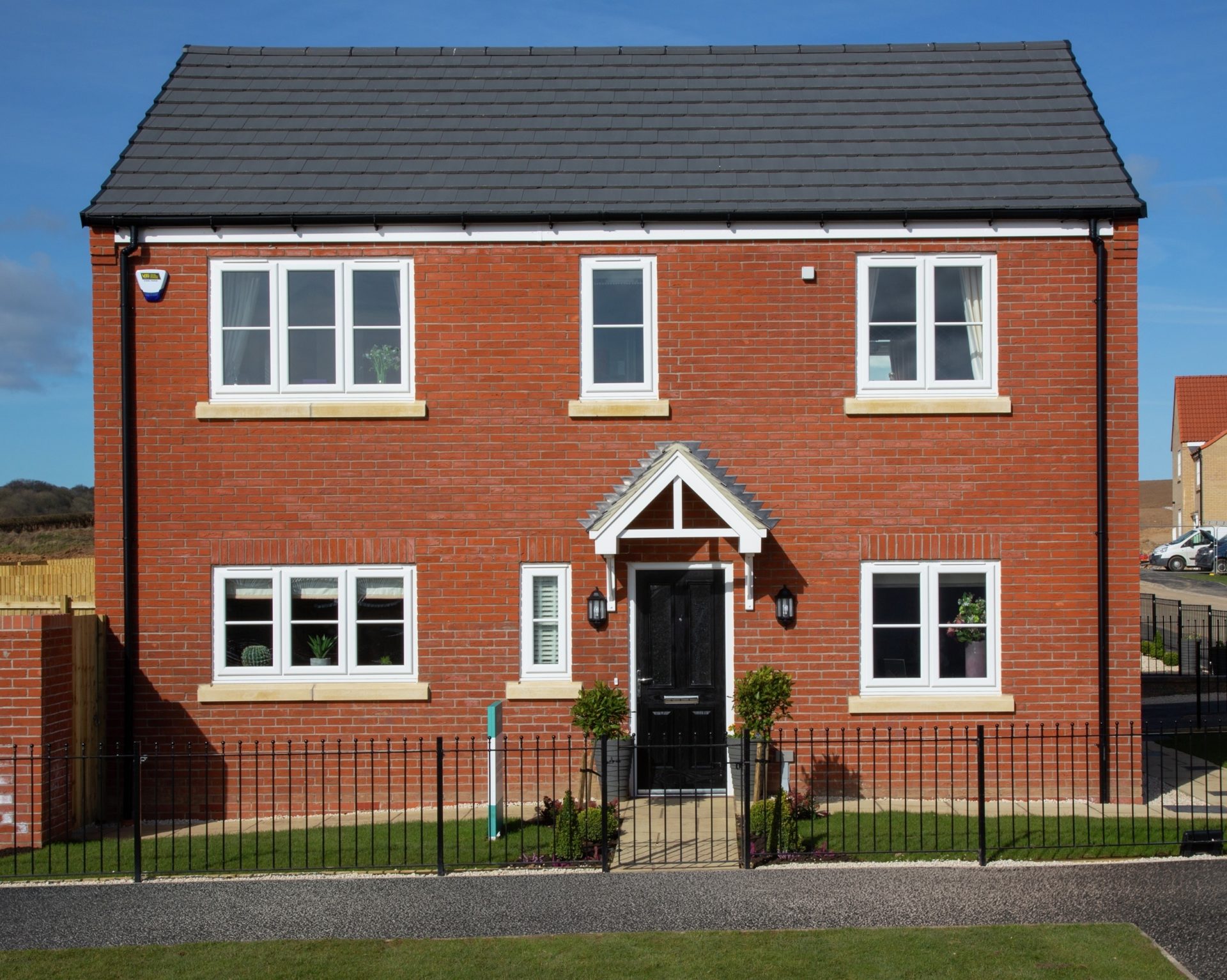 Cornelian Fields Show Home, Scarborough
Cornelian Fields
We have recently released Phase 4 at Cornelian Fields in Middle Deepdale, just outside of Scarborough. A selection of 3 and 4 bedroom homes available in a beautiful coastal setting close to the wild and wonderful North Yorkshire coast. Priced from £209,950, many of the homes qualify for Help to Buy. This Government scheme is now solely for first-time buyers, who need only a 5% deposit and get a 20% equity loan to help with affordability. The lifestyle at Cornelian Fields is fantastic, combining the best of the coast and countryside. And when you're thinking about moving on, it's worth noting that Cornelian Fields is part of a regeneration area, Middle Deepdale and that the Office of National Statistics has calculated that house prices in the Yorkshire and Humber region rose by 10.4% in the year to December 2020.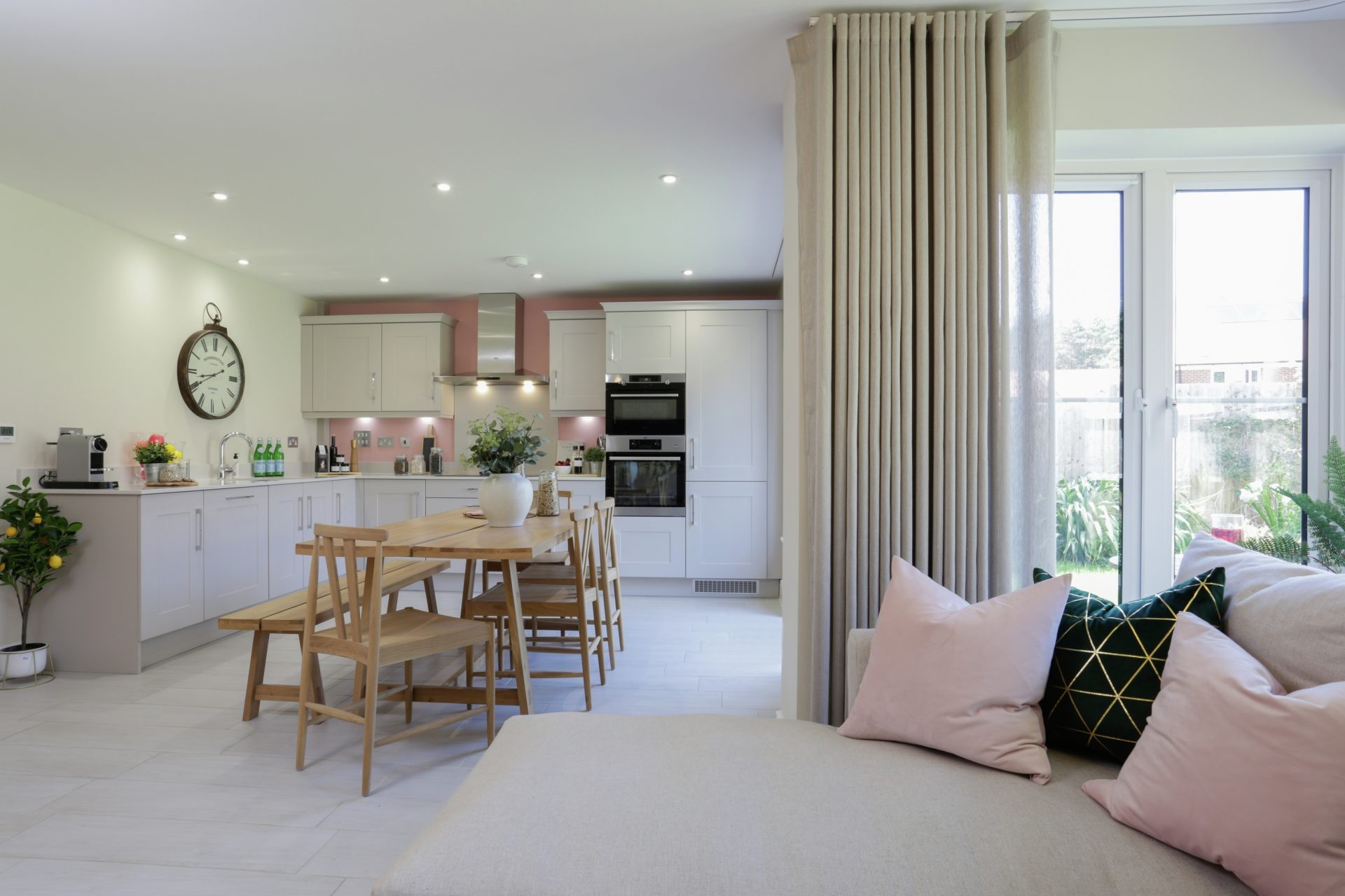 Kitchen at Heatherfields, Bordon
Heatherfields
At Heatherfields in Bordon, you'll be surrounded by nature. The development is located close to idyllic Hampshire woodlands, just opposite is the Hogmoor Inclosure and Heatherfields also has its own wildlife area. We are in the process of releasing a new range of 3, 4 and 5 bedroom homes ready for occupation later this year. Bordon is also undergoing a major regeneration, which will welcome new leisure and business opportunities to the area.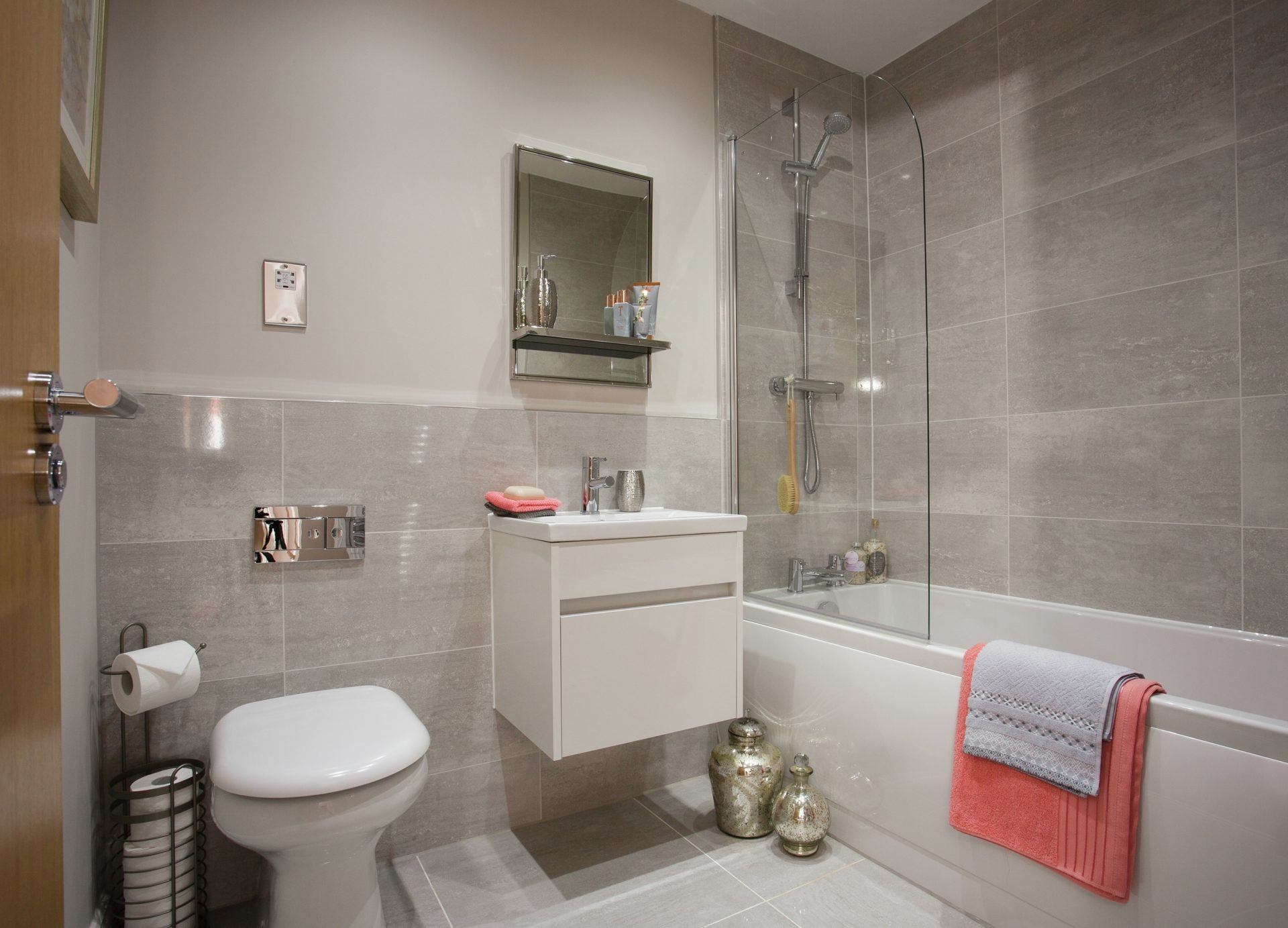 Bathroom at Cornelian Fields in Scarborough
Buying new, first time
Both Cornelian Fields and Heatherfields benefit from our notably high specification, which could be summed up as 'luxury comes as standard'. There are many features you may not have expected in your first home, such as underfloor heating to the ground floor; high specification kitchens with integrated appliances; luxurious bathrooms with vanity units; ample storage including built-in wardrobes; parking and, most important of all, a garden.
Heatherfields Garden
Don't forget about Stamp Duty
The Stamp Duty Holiday is now tapering off and ends completely on 30th September, but first-time buyers will continue to benefit from the customary Stamp Duty break. If you are a first-time buyer you'll pay no Stamp Duty on a property costing less than £300,000. Between £300,000 and £500,000, there's a reduced rate of 5% on the amount over £300,000. Both of these rules apply at Cornelian Fields and Heatherfields, giving you substantial savings.
You can find out more about our range of 3, 4 and 5 bedroom homes in Bordon or our range of 3 and 4 bedroom homes in Scarborough on our development pages or through our new homes page.