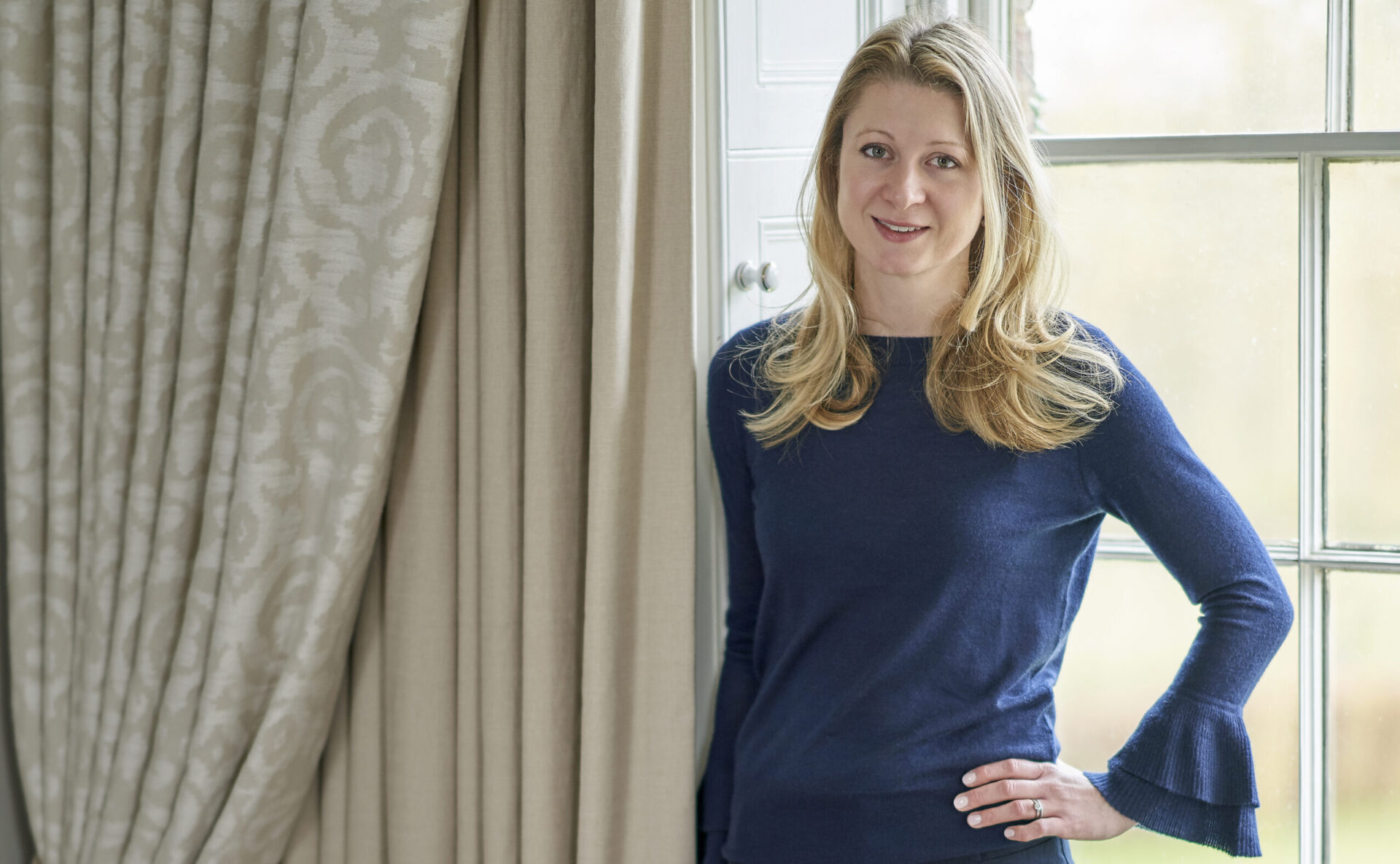 Lily Paulson-Ellis
"I began working on Wintersbrooke following a meeting with the Kebbell team last year. They are a very experienced company and know how to communicate their vision so I could get a real sense of the requirements both practical and aesthetic. From there I started working on the initial layout plans and concept designs to develop the overall look, feel, finishes and fabrics."
"The apartments at Wintersbrooke have been built to an exceptionally high standard so naturally the interior design needed to mirror this. We focused heavily on the need for sumptuous fabrics and beautiful details to enhance the core materials used to build these homes."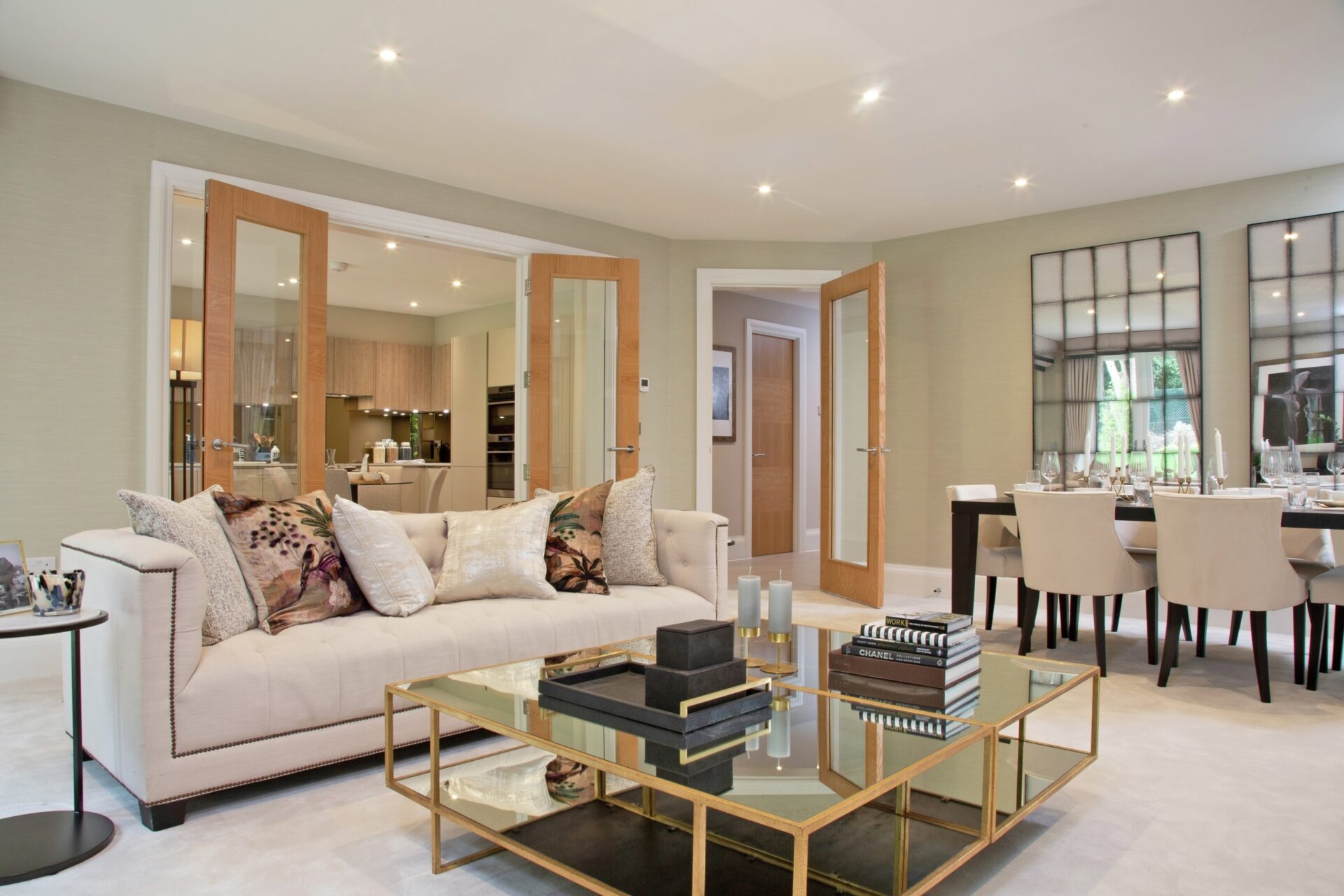 Wintersbrooke Living Room
"I would recommend following a similar process when designing your own home. You need to connect emotionally with a home to love it and it needs to reflect you as an individual. Think about the colours and styles that you like but also consider how you will use the rooms in your home from a practical point of view.
The top five tips that I would give anyone undertaking a design refresh of their home are:
1. Cushions are a great way to bring in pattern and colour whilst letting you stick to a more neutral colour on larger more expensive items such as beds, sofas and curtains.
2. Don't forget throws and blankets for sofas and beds. They add texture as well as being so cosy and inviting.
3. Fresh flowers are lovely but faux flowers are brilliant these days, especially orchids which are notoriously difficult to keep alive! To keep faux flowers looking real don't forget to dust them regularly.
4. When styling shelves make sure you mix up the heights and cluster items in sets of three for a more natural look.
5. You can't beat a console table with a mirror and table lamp in a hallway for style and practicality. Especially if you can find a console table with a drawer for keys and post etc. It will help keep your hallway stylish and uncluttered!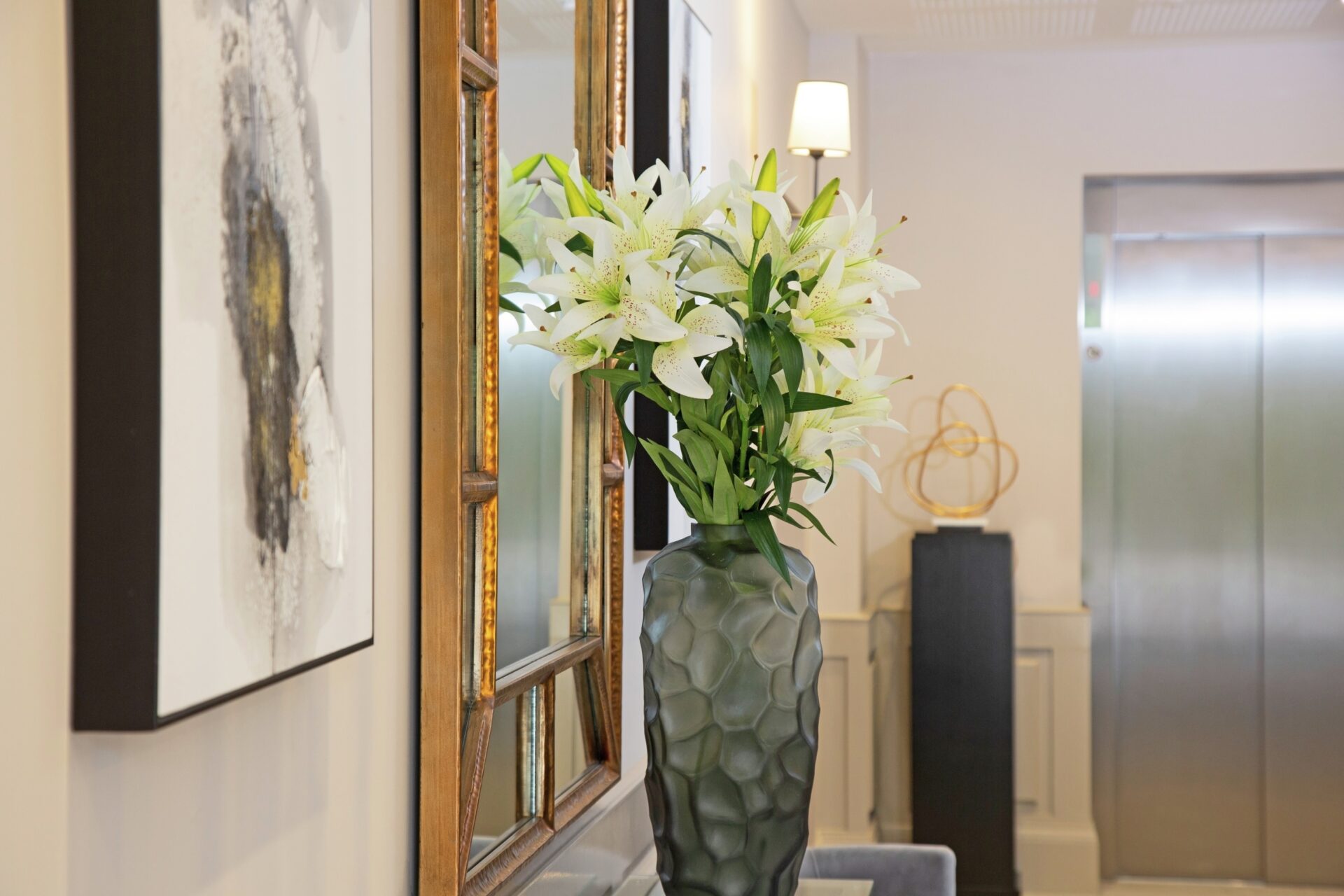 Wintersbrooke Entrance Hall
Wintersbrooke is an exquisitely crafted gated development comprising six spacious 2 and 3 bedroom apartments within mature and secluded communal grounds.
All homes at Wintersbrooke have now been sold however there are still a few equally exceptional apartments for sale in neighbouring Sunningdale at Osborne House.