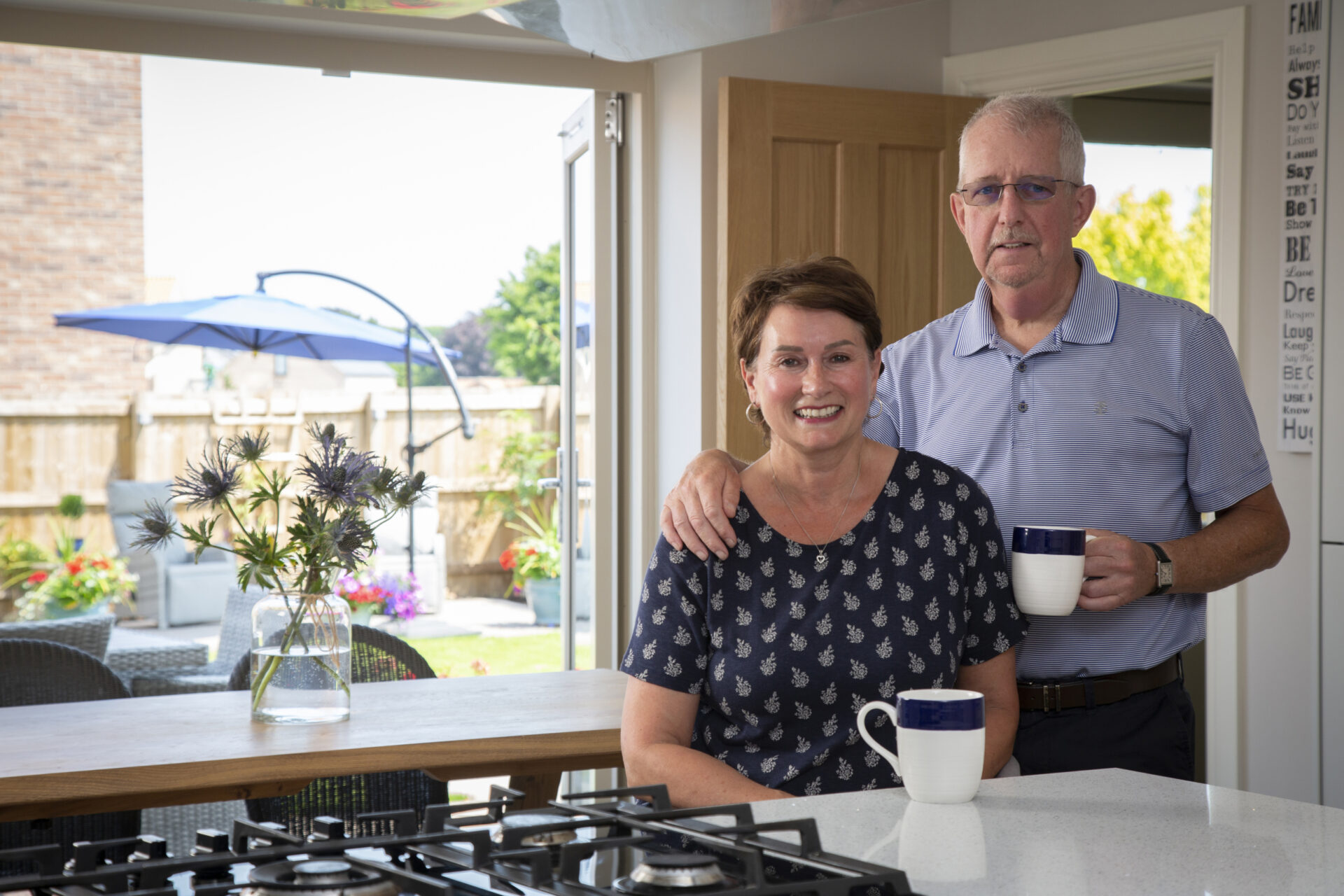 Tony and Laura in their kitchen
What we were looking for
"We were looking to buy a home to retire in having lived in the US for the last 15 years. It wasn't particularly easy to look at houses whilst commuting from Texas, but we wanted to get it exactly right. We spent about a year looking from America, coming over regularly on house hunting trips not to mention spending hours on the internet.
We weren't tied to strict criteria in what we were looking for, it was more about location. We knew the area well and already had friends here and family down the road in Harrogate. We had previously raised our children for around 10 years in Bishop Monkton and decided that this village or close by was where we wanted to retire. We knew that we wanted to be in a village with a warm community. A good sized kitchen was especially important because we were used to a big Texan kitchen in the States and Laura loves to cook. Other important requirements were a good space for entertaining, a nice but easy to maintain garden, privacy, a Master with ensuite, a downstairs cloakroom and of course a good quality build.
"We ended up considering about 70 properties within a 10 mile radius and looked at every type of house in the area except new builds until we decided to give Harvest View a chance. We made an offer that day."
Our experience of looking around Harvest View
"We only came to look at Harvest View because we were over from Texas on one of our house hunting trips and were staying with friends in the village and had a morning to kill. We had no intention of buying a new build, but we were immediately blown away by the quality of the homes, and the designs of fixtures and fittings were higher spec than other homes and developments we had seen in the area. We decided to buy the house on the Thursday and flew back to USA a few days later to start the process of moving to our new home.
The best feature of the house
"We love so many features of the house from the underfloor heating (we could never be without underfloor heating now!), the quality of the kitchen, the energy-efficient design, as well as the up to date modern fittings and insulation. However, the aspect we love the most is the quadruple bifold doors in the living area which enables us to bring the outside in and the inside out. We also love to entertain so an open plan kitchen and living area are important. Put it this way, we had over 40 people in the house at our Christmas party!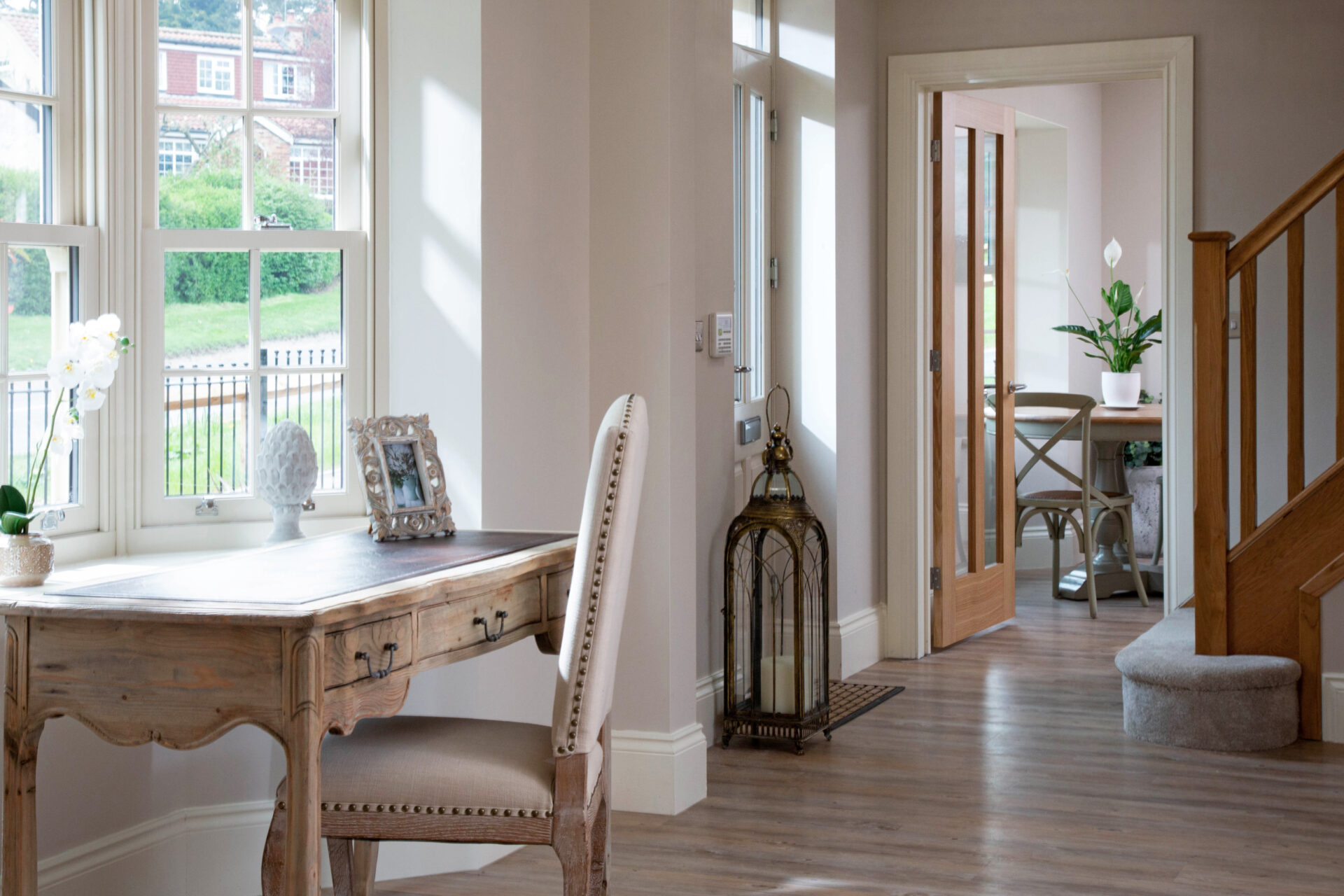 An entrance for welcoming guests in Owlsmoor House
Specification Choices
"We had quite a lot of scope to make changes or additions to fittings but because we were several thousand miles away, we did much of it by phone. We saw the house when the windows, doors, stud work and plasterboard were already up, but we were able to make choices like Karndean flooring at no extra cost and we were really impressed that there weren't lots of surprise added extras. We got exactly what we asked for and the team couldn't have been more helpful.
Community Feel
"At Harvest View we have a fabulous sense of community; the residents are very likeminded and we have lots of fun together. We recently enjoyed a socially distanced gathering celebrating VE Day and we even have our own WhatsApp group!"
Bishop Monkton and the area
"Bishop Monkton is very well-known for being exceptionally beautiful, but it also has a great community spirit and is a very sociable village with its two pubs, churches and primary school. There is also a village hall, which regularly hosts all sorts of activities and sports with bowling, croquet, boules, table tennis clubs to name a few, as well as an Entertainment Group, choir and golf groups. It really is an incredibly special village and is very friendly. We also enjoy taking our dog on lovely walks as there are public walking paths everywhere. You simply step out of the front door, pass through the village and can soon be down by the canal taking a leisurely walk to Ripon & other surrounding areas. The village is also close to Harrogate, Ripon & A1 Motorway."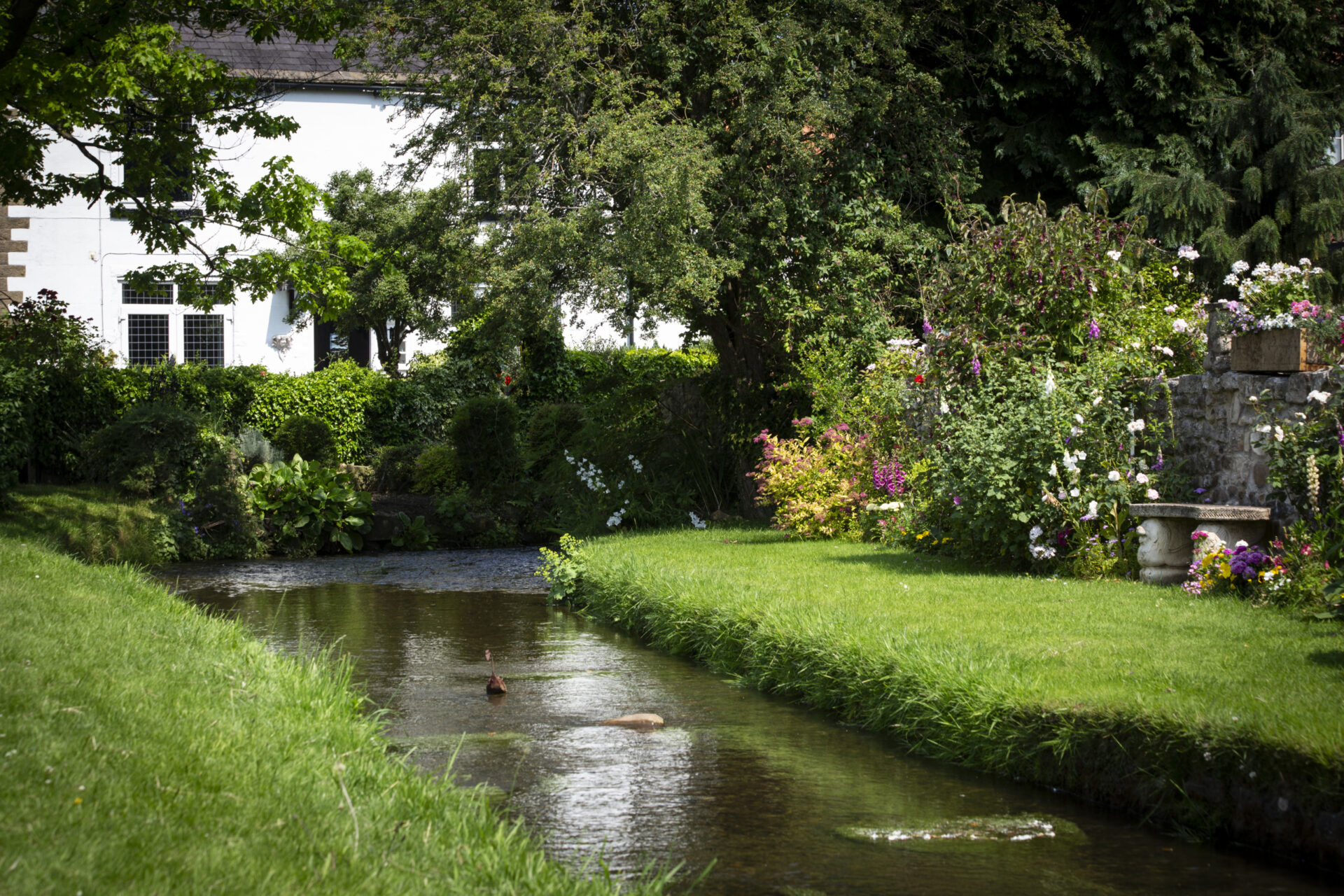 The village canal
Our experience with Kebbell
"One word to describe our experience with Kebbell is superb. I (Tony) have lived in many houses including 6 new builds in five countries including Africa, Germany, Spain and of course the USA, where we built a custom home in 2015 so we know a little about property. We were incredibly impressed by Kebbell's customer service in particular. We already knew the area, but Janis and Linda from Kebbell really went out of their way to help our transition be seamless. There was no pushy sales patter that we experienced at other places and they simply made our move easy and kept in regular communication with us. Nothing was too much trouble for Kebbell, and they gave us a true family business experience. We can't thank them enough."

How did the lockdown affect us?
"We are so blessed to be where we are safe in our new house with amazing access to open space. In lockdown we did some landscaping of our new garden which was fun because it was like working on blank canvas. There was no need to get in a car, we had everything we needed."

There is currently just one home remaining for sale at Harvest View, the four bedroomed Owlsmoor House. Details about this house can be found on the Harvest View page or by calling Dacres Estate Agents on 01423 877 200.