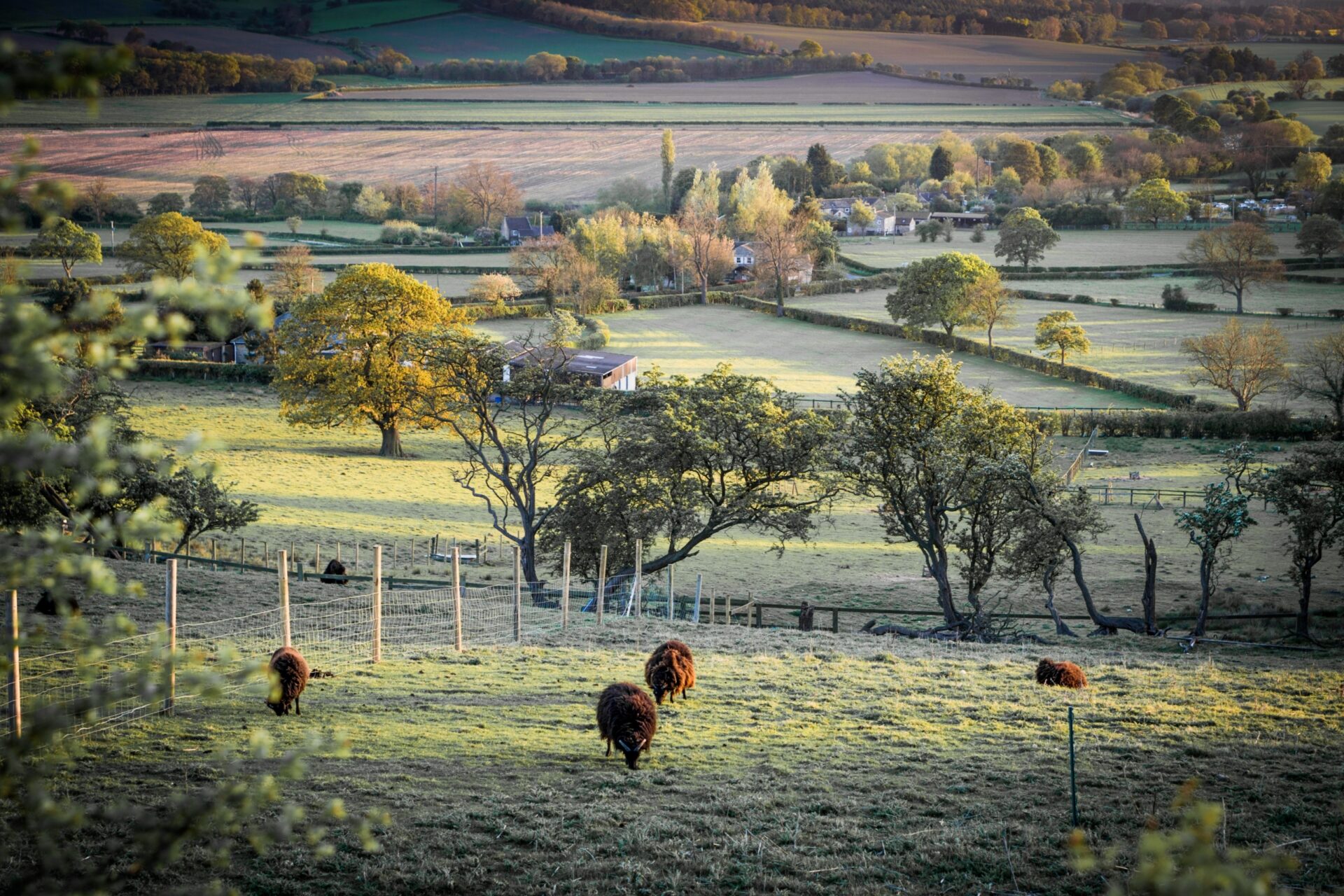 Fountains Abbey and Studley Royal Water Garden
This National Trust property and World Heritage Site is evocative, tranquil, dramatic and beautiful in equal measure. The ruins of the 12th century Cistercian Abbey are surprisingly intact, if mainly roofless, and it's easy to imagine the austere life of devotion and toil led here by the monks until the dissolution of the monasteries in 1539. Studley Royal Water Garden, created in the 18th century on the former abbey lands, is simply stunning, with mirror-like stretches of water and cascades set amongst carefully tended parkland, where follies and temples hide between the trees. An interesting variation for a Fountains Abbey visit is to follow the Lost Spa Trail along the banks of the River Skell, through Aldfield village and Studley Royal deer park.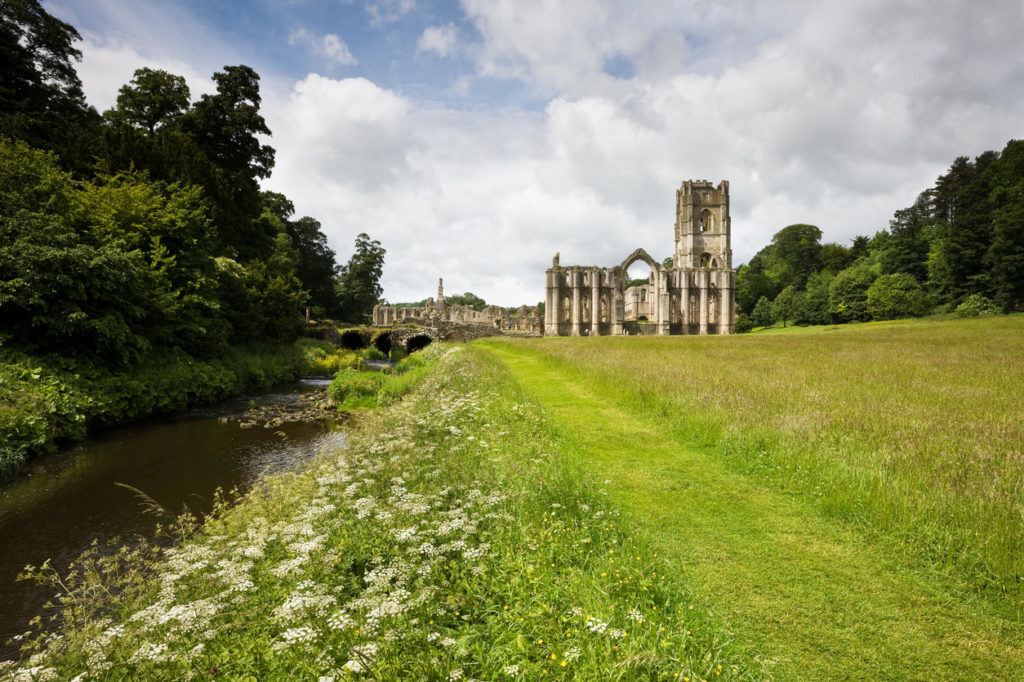 Fountains Abbey
Brimham Rocks
So strange and wonderful are these rocks, you might think they had been dropped here by some alien force. The truth is that they are hunks of local millstone grit that have been weathered and eroded over millions of years into the most bizarre and unlikely shapes. With names like the Sphinx, the Dancing Bear, the Druid's Writing Desk and the Camel, you can see how they have inspired visitors' imaginations. As part of the Nidderdale Area of Outstanding Natural Beauty, the rocks are set in 400 acres of wild moorland, where there is plenty for visitors of all ages and inclinations to do. Walking, climbing, pic-nicking, painting and nature study can all be enjoyed in the shadow of these incredible natural formations.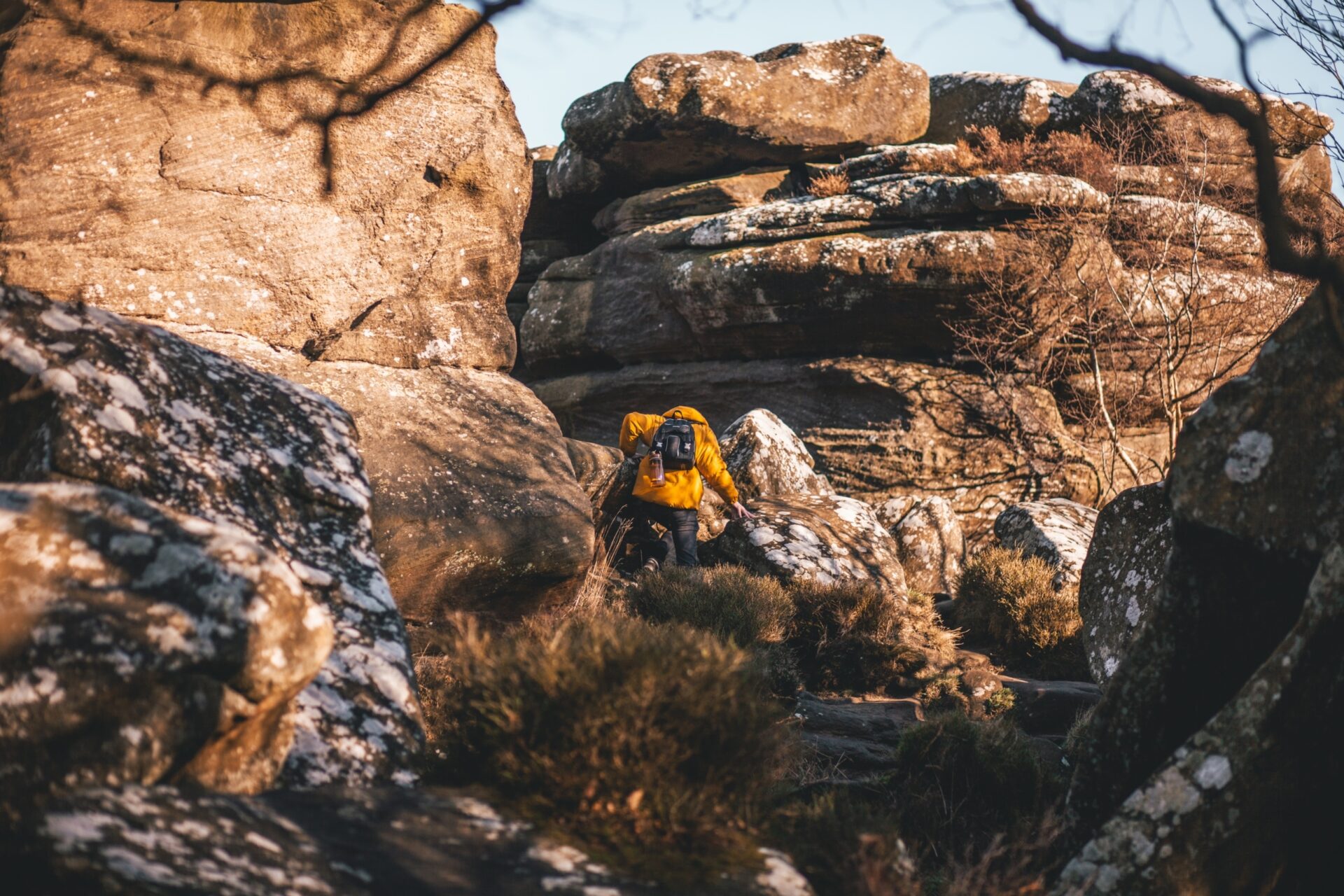 Brimham Rocks
York Minster and the city of York
York Minster is one of the biggest and most magnificent cathedrals in Europe, and has been a centre of Christian worship for over 1,000 years. Visitors and congregations are astounded by its soaring stone nave and exquisite medieval stained glass; the great East Window is the largest of its kind in the world. Today the Minster is more glorious than ever, after a £23 million renovation completed in 2018.
York has many other iconic attractions besides the Minster. Its 2-mile long city walls are ideal for an elevated walk around the medieval centre. The views are even more panoramic from Clifford's Tower, the last remnant of York's Norman castle. Shambles is a narrow street of very old timber buildings, some 13th century, and home to a wide range of independent shops. At the end of your exploration of York, call in to Betty's Tea Rooms. They've been serving afternoon tea with exquisite cakes since 1936; how about a white chocolate and spiced cherry bombe, or a traditional Yorkshire fat rascal? You've earned it!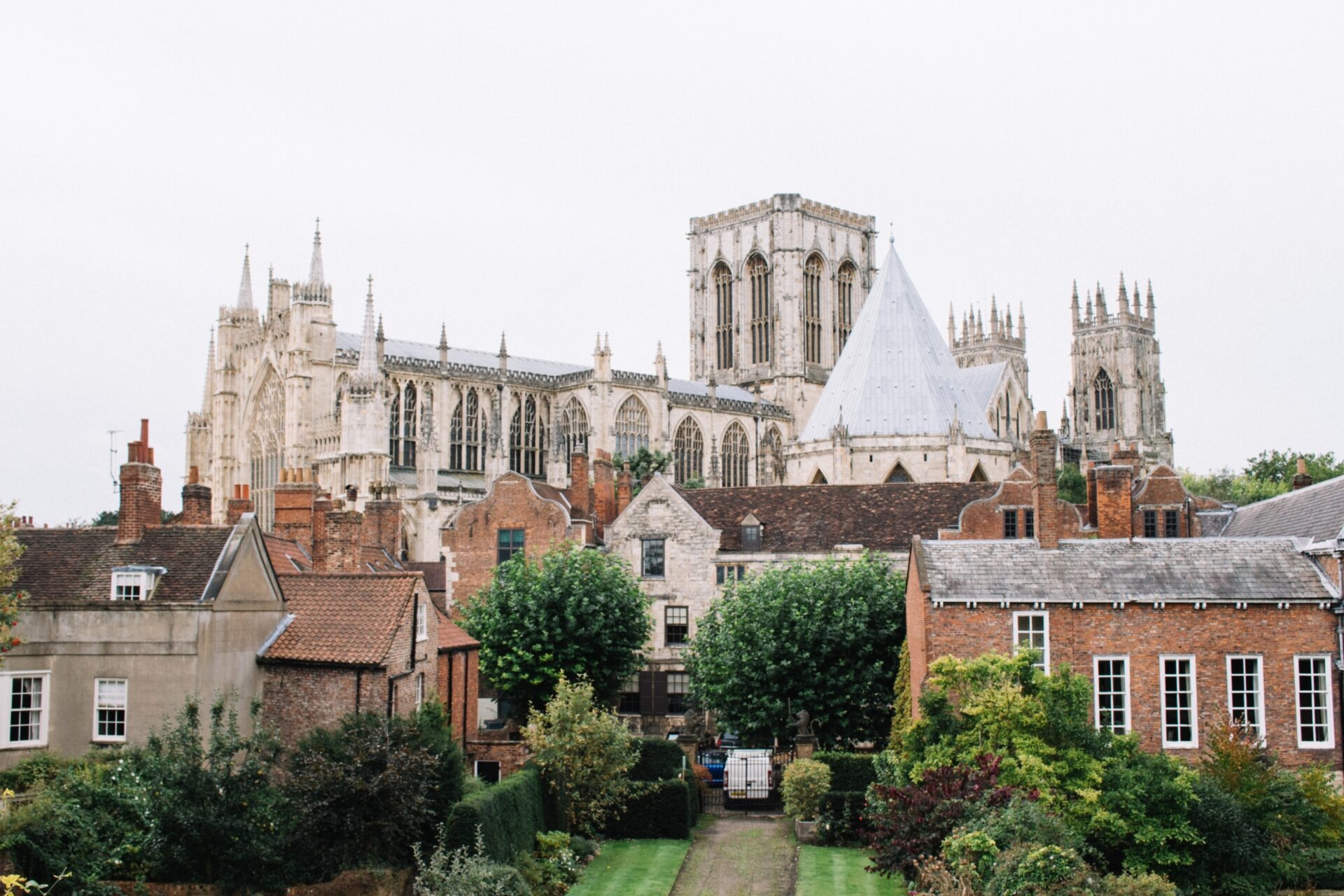 York Minster
Malham Cove
Part of the Yorkshire Dales National Park, Malham is a pretty village where you can base yourself for exploring the surrounding natural spectacular attractions. For energetic walks and general marvelling at scenery, it's an area with few peers. There's Malham Cove, a towering limestone amphitheatre 260 feet in height. A mile and half away is Malham Tarn, a lake that was carved out by glaciers, and now a nature reserve inhabited by all kinds of water birds and rare water voles. Gordale Scar is another reason to visit the Malham area. It's an ancient cave system that has evolved into a ravine and dramatic waterfalls. Janet's Foss, on Gordale Beck, is a gentler waterfall, feeding a tranquil pool.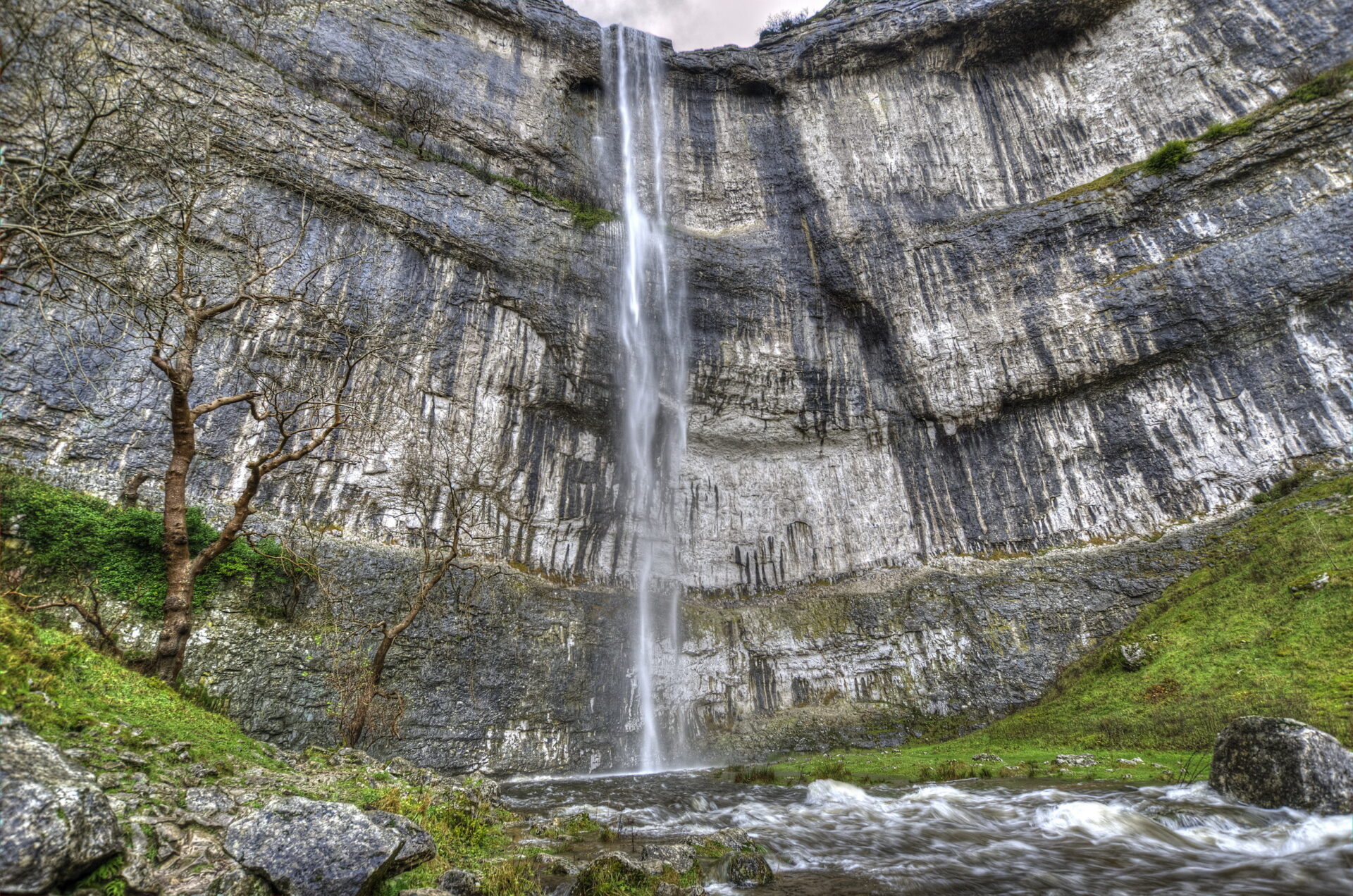 Malham Cove
Castle Howard
This spectacular treasure house of art, architecture and history is one of Britain's great stately homes, located about 15 miles north of York. It's the historic seat of the Howard family, begun in 1699 and completed 100 years later, with architects Vanbrugh and Hawksmoor having a hand in the design. Over the generations, Castle Howard's aristocratic owners have filled the house with their collections of pictures, tapestries, sculpture and furniture, gathered from all over Europe. Anyone watching television in the 1980s will remember 'Brideshead Revisited', much of which was filmed at Castle Howard. More recently, it's been the location for 'Death Comes to Pemberley', and 'Victoria'.
Find your Yorkshire country home at Harvest View
Kebbell's collection of homes in the North Yorkshire village of Bishop Monkton is distinguished by classic farmhouse-style architecture and barn conversion style homes.