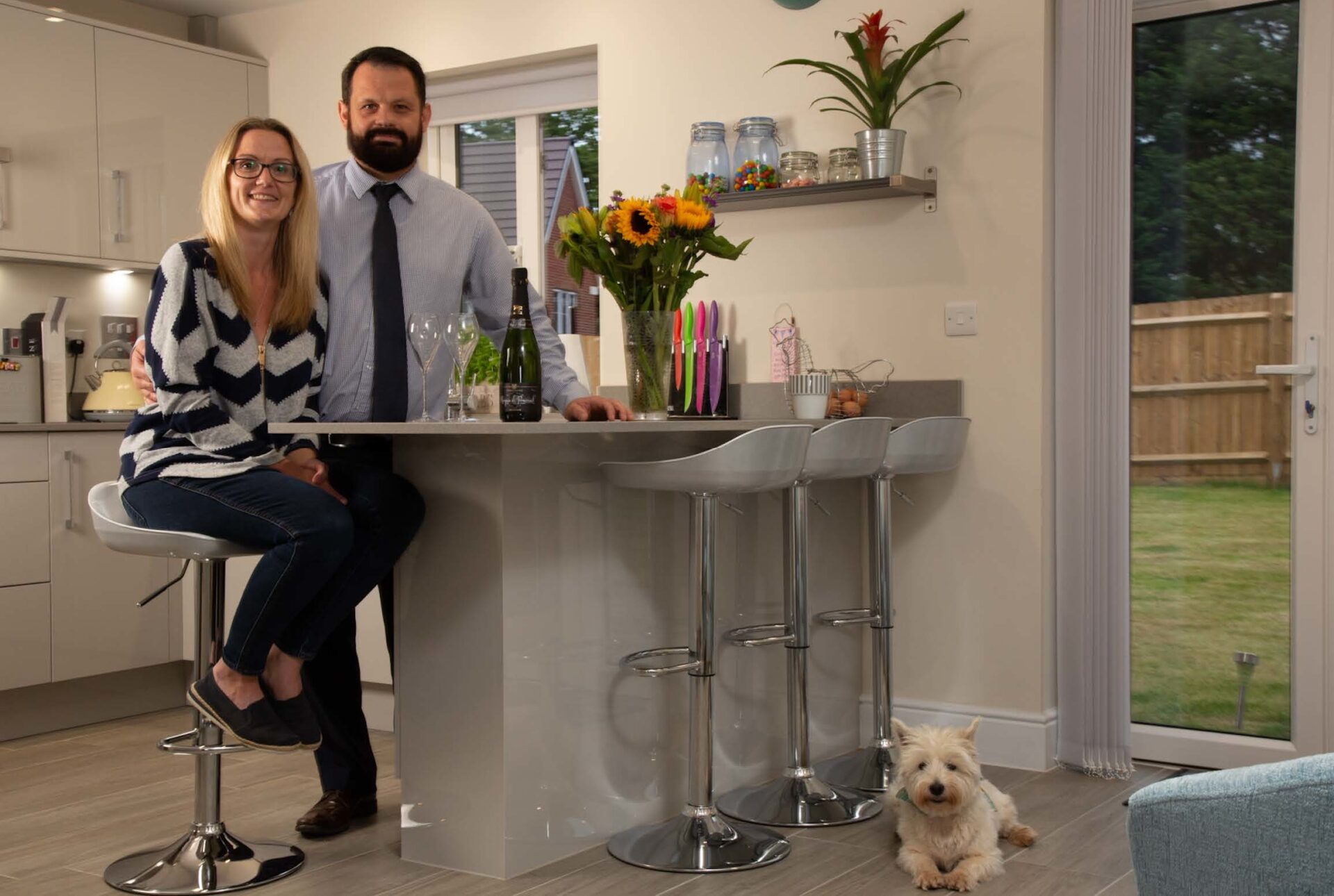 "We started looking for a new home around a year ago and we went to look at all of the new developments in the area. We wanted to be in Bordon because of the regeneration and the eco credentials that come along with it.
We drove past Heatherfields one Sunday afternoon, decided to pop in and as it turned out it was their first day of opening! The team there, Katie and Hilary, were so welcoming and informative, nothing was too much trouble, Katie took us around the site and from that moment we were sold.
We have two teenage girls so we needed more space and storage! Kebbell were the only developer in the area who offered built-in wardrobes at no extra cost and the quality of the houses was far superior to others that we saw. We also got to choose our tiles and flooring and were even able to amend the kitchen design without any trouble.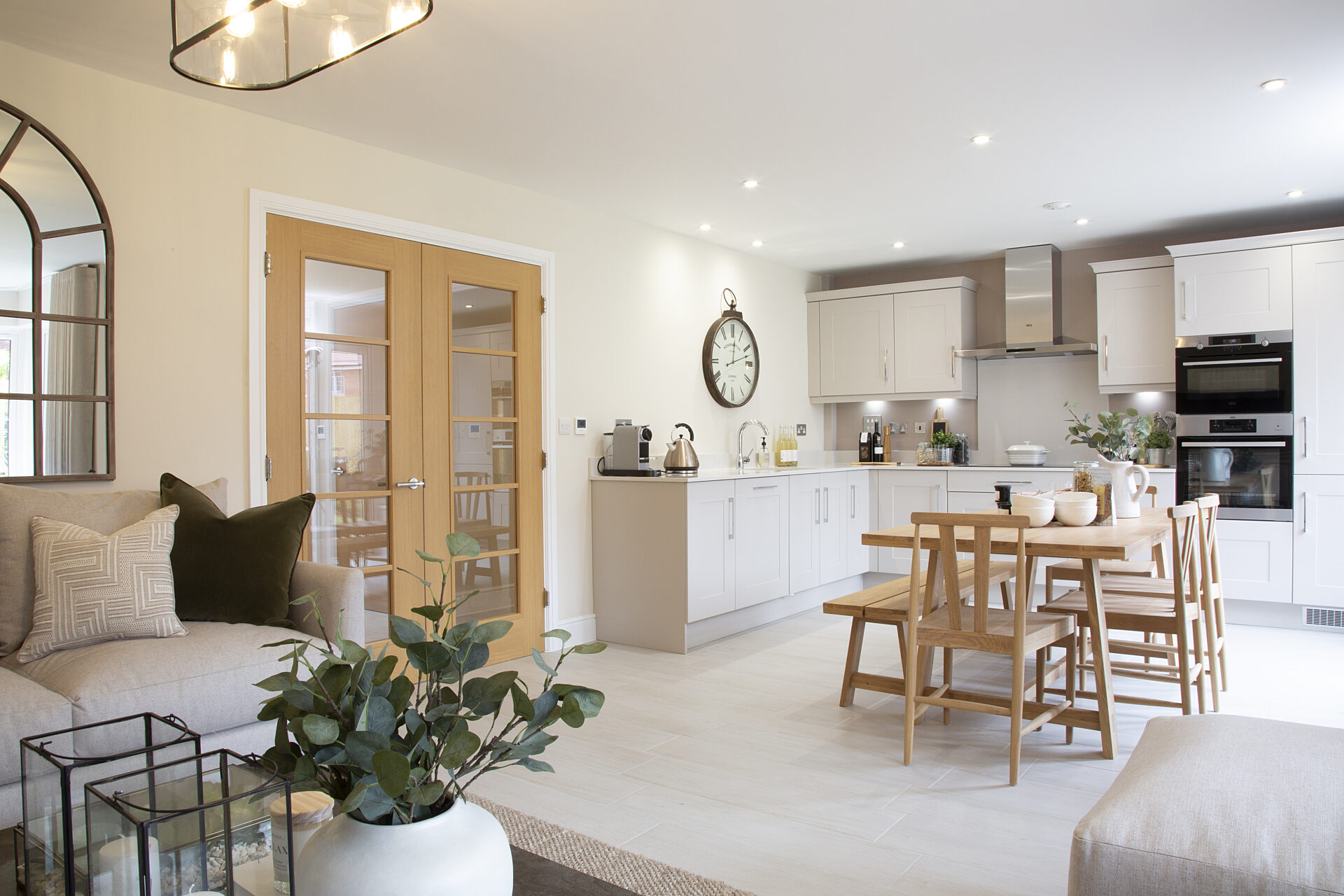 The quality of the finish in the house is exceptional so we really feel we have got good value for money and we were able to visit the site to check on the progress of our house which was lovely! We really felt part of the process and the team on site have been fantastic and made everything so clear.
Graham and Mick, the site managers, have been brilliant throughout and understood our position towards completion in that we had to be in by a certain date. They pulled out all the stops to make sure that this happened and were so informative at the handover session. They are an absolute credit to Kebbell.
Now that we are in, the house is exceeding our expectations. Our garden feels very green, it's much bigger than at our previous house and we can hear the birds in the surrounding woodland. The inclosure just across the road is also a wonderful natural space and a great place to take Evie, our dog, out exploring.
It was quite odd being the first family to actually live at Heatherfields, once the builders had finished for the day we had the whole place to ourselves! A few more families have now arrived and we can feel the community growing. It's fun to see the site developing in front of you and it really will be a very handsome estate when it is finished. We feel very privileged to be able to say we were here first!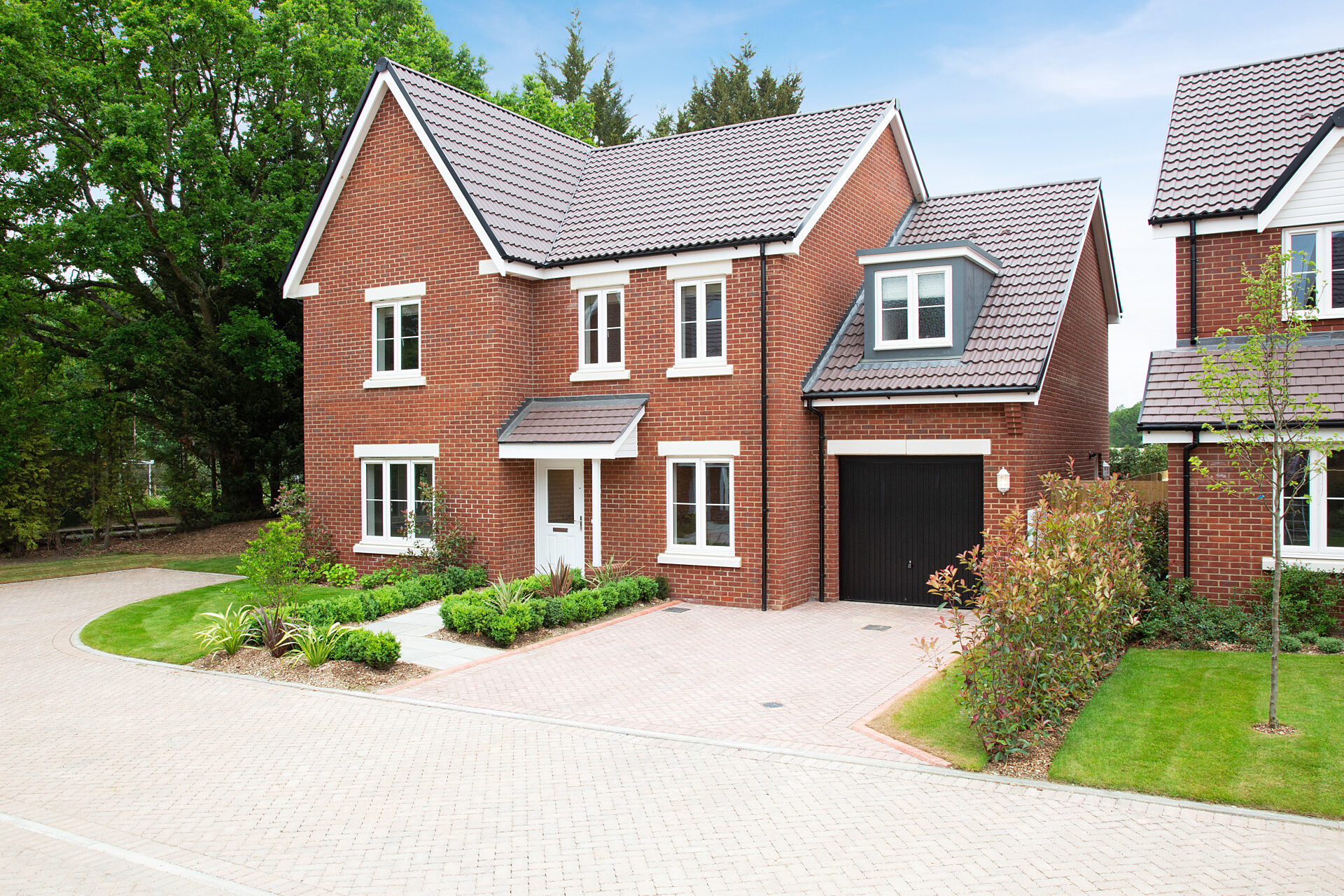 Heatherfields is a beautiful collection of three, four and five bedroom homes set alongside neighbouring woodland.
The Show Home is open Thursday to Monday 10am — 5pm or by appointment at other times. Telephone 01420 473063 or email heatherfields@kebbell.co.uk for more information or to book a viewing.
To explore Kebbell's current and upcoming developments visit the New Homes page.